Tsukiji is not only about Tsukiji fish market, but there are also other attractive sightseeing spots in the area. If you are planning to go to the area, you want to visit by those spots too. We recommend you "APA Hotel Tsukiji Eki-Minami", a hotel very convenient to enjoy many of the sightseeing areas in Tsukiji.
Another affordable and recommendable hotel in Tsukiji area is introduced in the article「5 Affordable hotels near Tsukiji Market」
APA Hotel Tsukiji Eki-Minami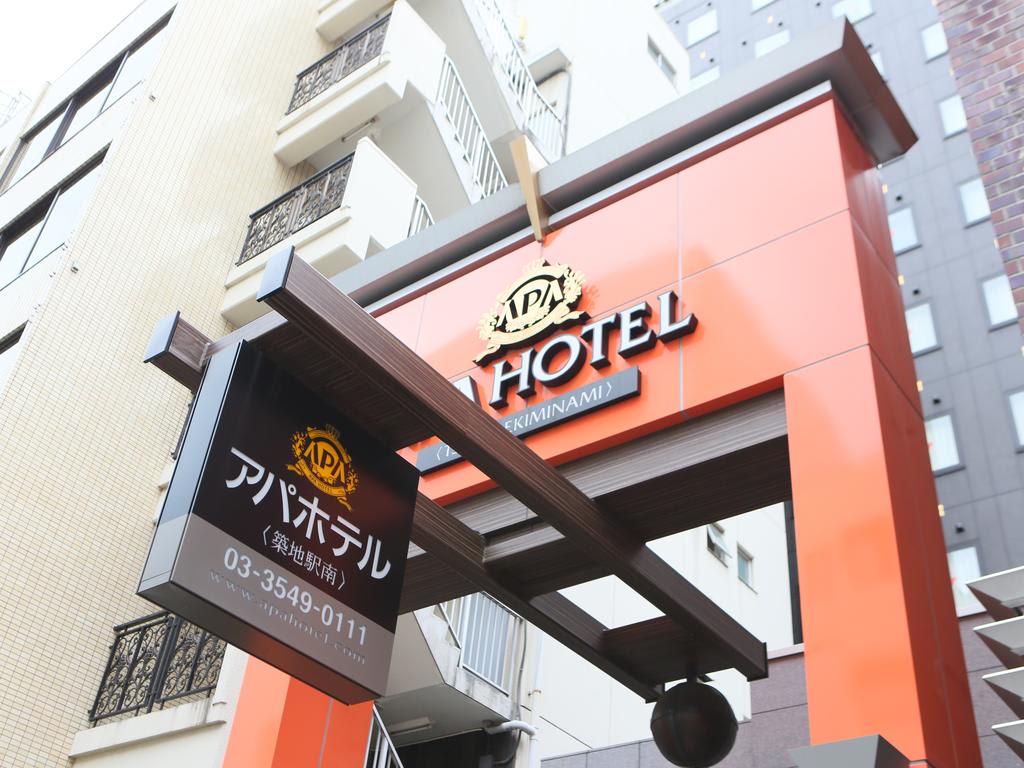 source: Booking.com
"APA Hotel Tsukiji Eki-Minami" is located at just five-minute walk from Tokyo Metro Hibiya Line. You can also access the popular sightseeing spots such as Tsukiji Market or Tsukiji Honganji Temple that are within 10 minutes by foot. Other popular spots such as Ginza and Sumida River are near the hotel too, which makes a very convenient location to enjoy visiting various spots of Tokyo. The building and rooms have an attractive and stylish design with a base color of black, brown and orange. The hotel offers a relaxed ambience ensuring guests a comfortable stay.
"APA Hotel Tsukiji Eki-Minami" Offers Comfortable and Relaxing Room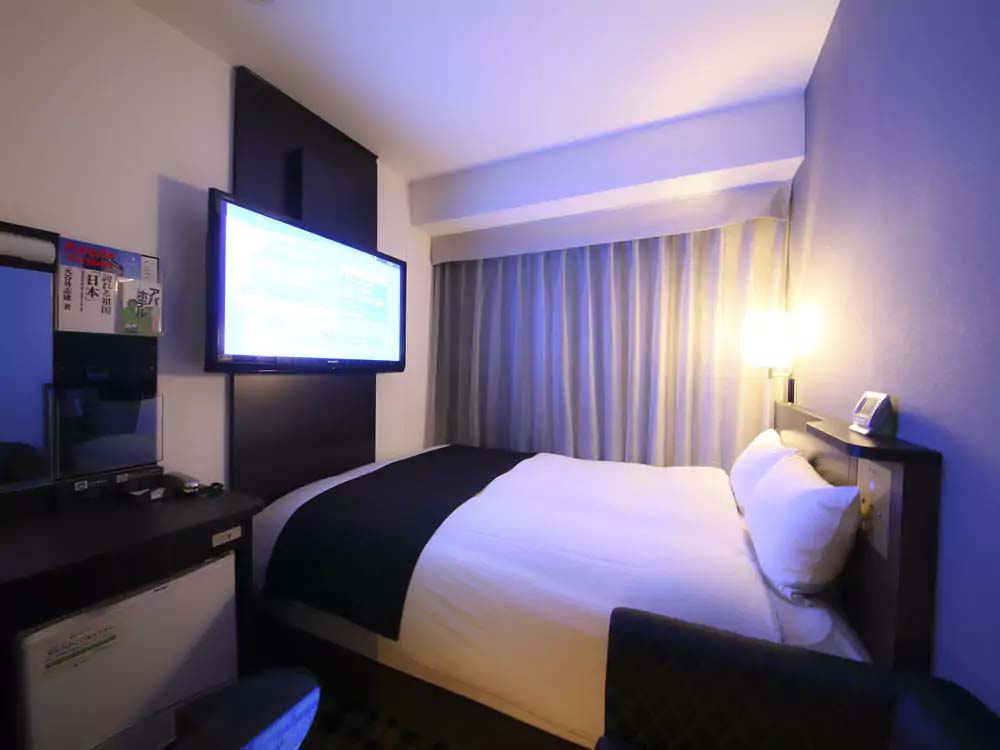 source: Hotels.com
All the guest rooms at "APA Hotel Tsukiji Eki-Minami" are designed to provide a comfortable and enjoyable stay. As for the bedding, a luxury original brand "Cloud fit" is applied, and you can find a power supply around the pillow making it convenient to charge your various devises. The room is also equipped with free Wi-Fi and a large screen LCD TV, which you can watch BBC on. The hotel will ensure a comfortable stay for all tourists.
About the Room and Facility of "APA Hotel Tsukiji Eki-Minami"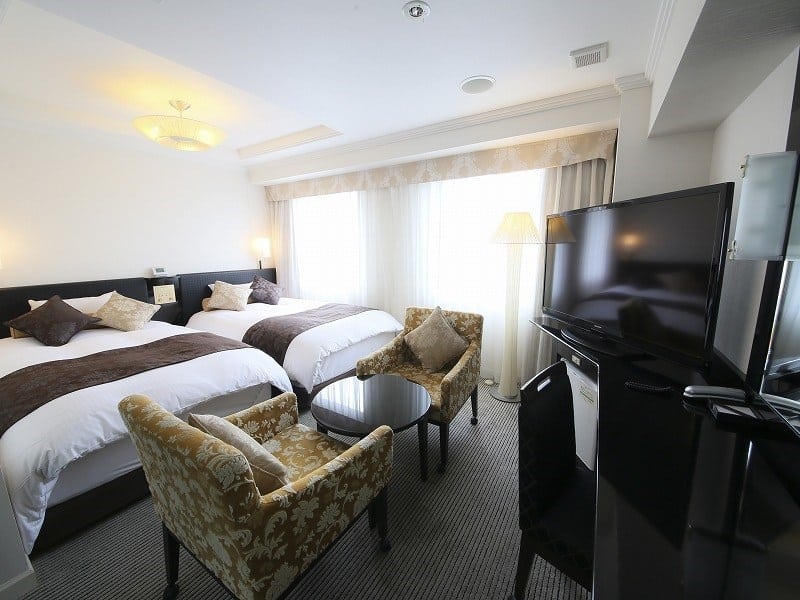 source: JTB
The hotel has a selection of 5 room types including Single room, Semi-double room, Double room, Theater room with a large TV as well as Deluxe Twin room. All rooms have TV, fridge, bathroom, nightwear, amenity, dryer and an origami crane.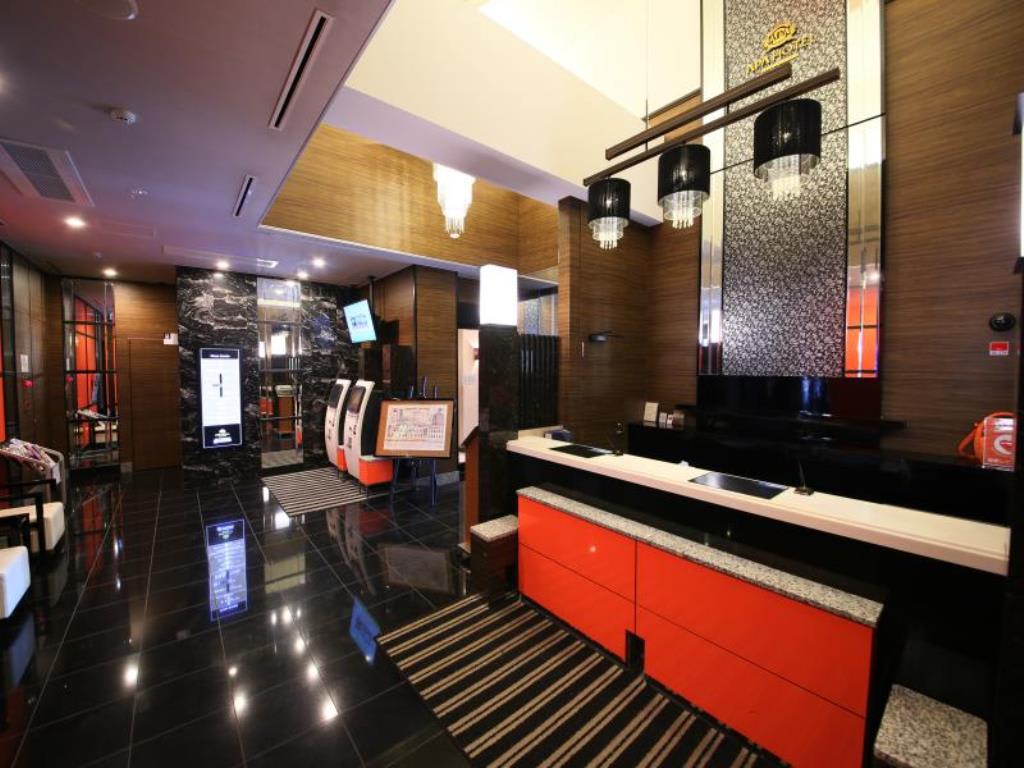 source: agoda.com
The hotel is equipped with a coin-operated laundry, parking, an Indian restaurant and free check-out post. The elevator is operated by placing the key card on the sensor, so it is secured and safe. At the Indian restaurant, for only 1,000 yen, you can have a buffet style breakfast.
"APA Hotel Tsukiji Eki-Minami" Overview
Access
・Address: 7-10-11 Tsukiji, Chuo-ku,Tokyo, 104-0045
・TEL: 03-3549-0111
・Check-in/ Check-out time
15:00-/ 11:00
・Maximum capacity, Number of guest room
115 guest rooms
・Credit card
VISA/ JCB/American Express/ Master/NICOS/Diners/Debit Card
・Access (Subway, bus)
・Duration from Haneda /Narita Airport and Tokyo Station
5 minute walk from Exit 1 and 2 of Tokyo Metro Hibiya Line "Tsukiji Station",
10 minute walk from Exit A1 of Toei Oedo Line "Tsukiji Shijo Station",
7 minute walk from Exit 6 of Tokyo Metro Yurakucho Line "Shintomicho Station",
5 minute walk from Exit 5 of Tokyo Metro Hibiya Line or Toei Asakusa Line "Higashi Ginza Station"
Approximately 50 minutes from Haneda Airport/Approximately 90 minutes from Narita Airport/Approximately 20 minutes from Tokyo station
・website  https://www.apahotel.com/hotel/shutoken/15_tsukiji-eki-minami/
Map