Yokohama is a port town with over 150 years of history since the opening of a port. Minato Mirai is located in the west of Yokohama city and it takes about 45 minutes by train from Tokyo. There are many large commercial facilities with a lot of restaurants and cafes in the area. In this article, we will introduce some gourmet spots you would want to stop by when you visit Minato Mirai. There are other things such as attractions and events the area has to offer. Make sure to check them out!
If you want to learn more about Minato Mirai,check >> Top 4 things to do in Minato Mirai, Yokohama.
Top Things to Do in Minato Mirai, Yokohama – Gourmet Guide
Cup Noodles Museum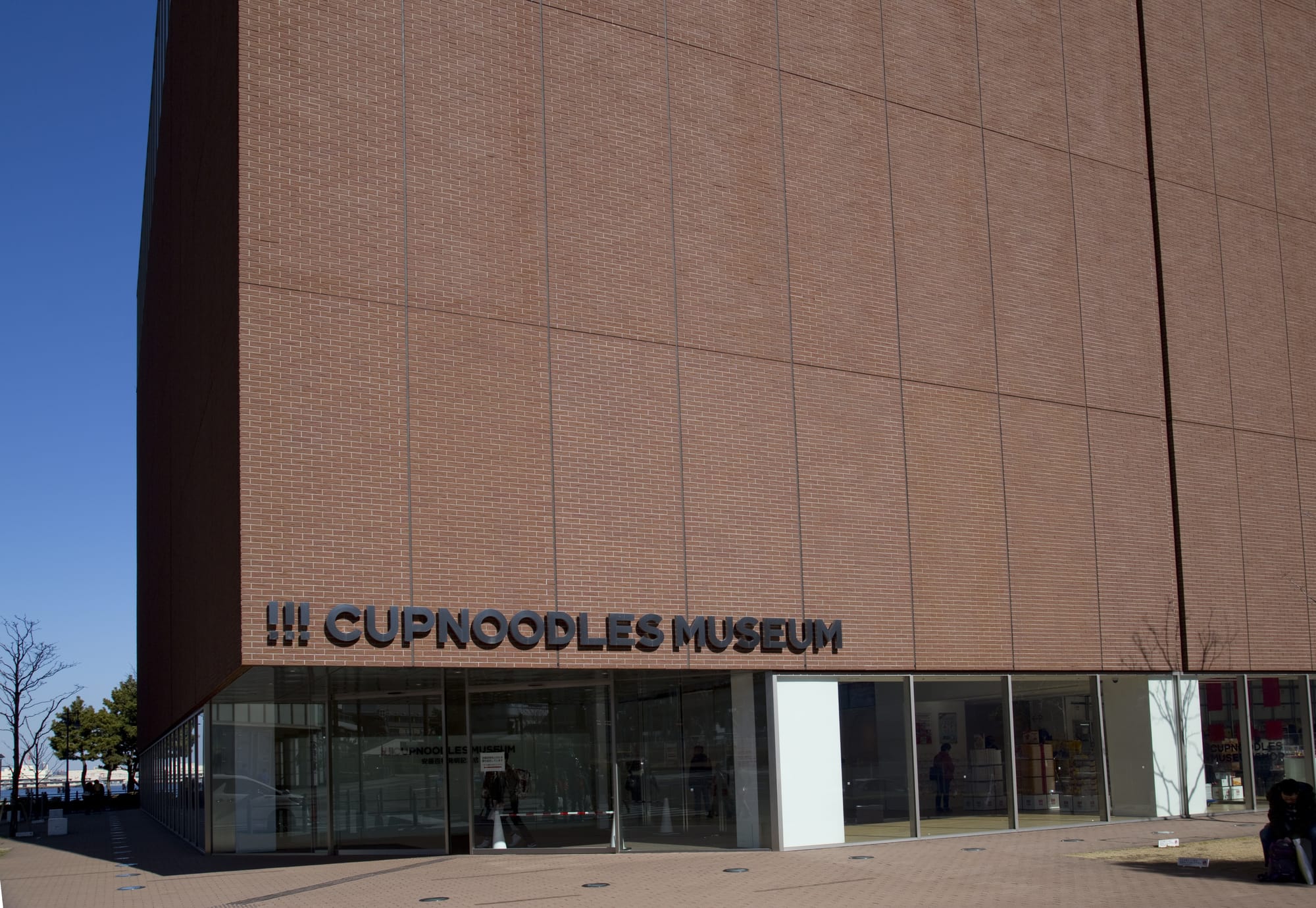 "Cup Noodles Museum Yokohama" is a museum located 7 minutes foot from Minato Mirai Station where visitors can enjoy exhibits and workshops featuring instant noodles. On the 4th floor, which is a food court designed to look like an Asian night market, you can eat noodle products from around the world such as Ramen, Pasta and Korean Naengmyeon. Cup Noodles Museum is a popular destination where about 1 million people visit each year to enjoy food and fun experiences.
Yokohama Red Brick Warehouse Event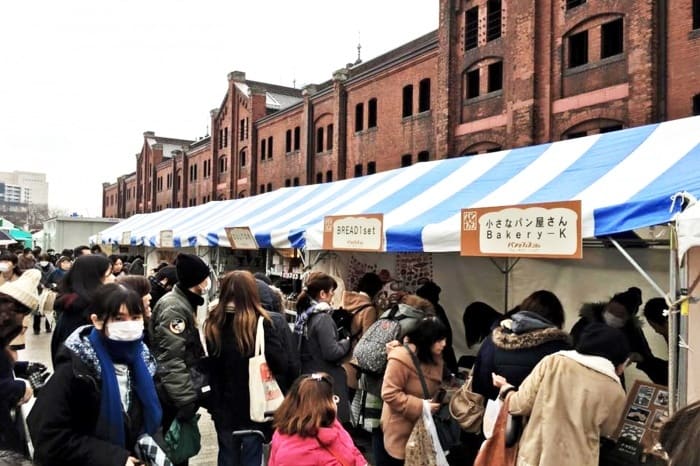 Source: Joshi-tabi press
Yokohama Red Brick Warehouse is a historical building. It was originally built as a bonded warehouse about 100 years ago, but it has been recreated as a commercial facility with many cafes, restaurants and live house while keeping the façade unchanged. Their large open space outside the building is often used for seasonal events such as bread festival during the spring as well as many food events including Furusato festival in November that serves regional food from all over Japan. Check out their website, and don't miss out on the opportunity to encounter delicious food!
Kiyoken's Shumai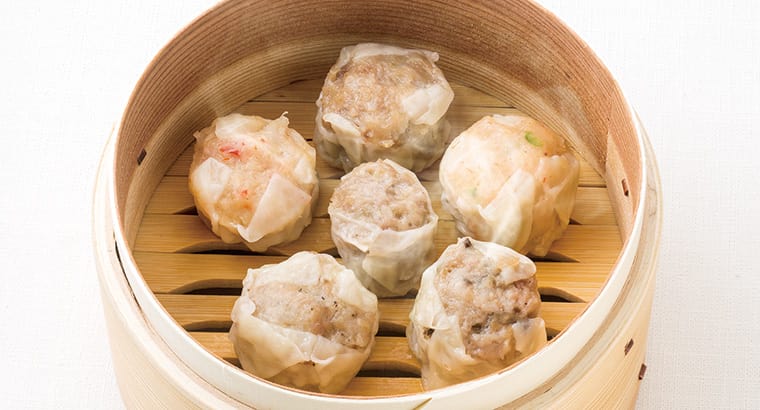 Source: Kiyoken Restaurant
A Shumai (steamed meat dumpling) at Kiyoken is one of the well-known specialties of Yokohama. Kiyoken started its business more than 80 years ago when they discovered shaomai in old Chinatown and started to sell their own shumai in Yokohama Station. Kiyoken's shumai dumplings boast rich flavor that are made by mixing pork and scallops, and they can also be enjoyed eaten cold. As they were sold at the station, they were made in bite-sized pieces so that they could be eaten on a train. "Siomai", which is the product name of Kiyoken's shumai is similar to Chinese pronunciation of "shaomai". You can buy them at the stations or at Kiyoken restaurants.
About Minato Mirai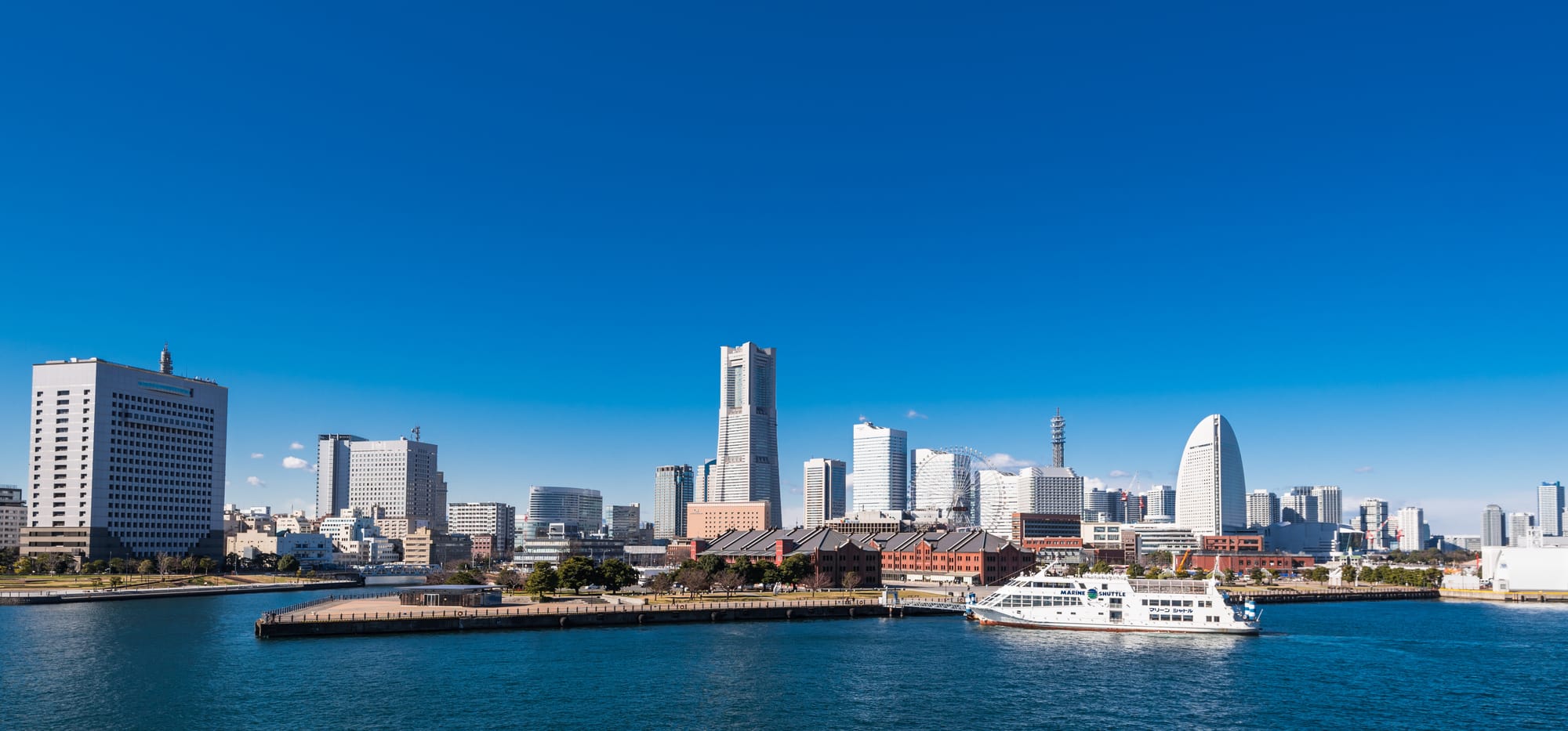 Minato Mirai is one of the most famous destinations in Yokohama with many attractions including Landmark Tower and many commercial facilities as well as historical buildings that evoke the port and its history. There are also hotels with great ocean views and very conveniently located to go out. You can walk to Yamate District where you can find Chinatown and Ijinkan, as well as Sakuragicho or Yokohama Station. We recommend you to take a walk while sightseeing. You might have a new discovery of this amazing city.
Minato Mirai: Access
From Tokyo Station
About 45 minutes to "Kannai Station" by Keihin Tohoku Line
From Shibuya Station
About 45 minutes to "Yokohama Station" by Tokyu Toyoko Line
From Haneda Airport
About 30 minutes to "Keikyu Kamata Station" by Keikyu Airport Line, or to "Yokohama Station" by Keikyu Honsen
Best Places to Visit in Yokohama
Romantic Kimono Photo shoot – Yokohama Tour
Yokohama is full of diverse attractions such as the exotic atmosphere and the beautiful ocean as well as urban view. There is a tour of visiting popular Yokohama sightseeing spots and take pictures in kimono. You can choose your favorite one and you will be dressed in a gorgeous kimono. This tour will surely become one of the best memories of your trip to Japan. A professional guide will take you to the famous sightseeing spots in the area.