Yokohama is a port city with history. Its port was inaugurated 150 years ago and the town still retains a posh ambience such as exotic "Yamanote" area, the China town (one of three famous major China Towns in Japan), "Moto-machi" with fashionable boutiques and "Minato" area with a lot of modern skyscrapers. There are many photogenic spots in town. In this issue we introduce "Yokohama Cosmo World" with its landmark of Ferris wheel.
≫If you would like to know more, check this too. "10 best Yokohama photogenic spot"
"Yokohama Cosmo World": Photogenic Spot in Yokohama
About "Yokohama Cosmo World"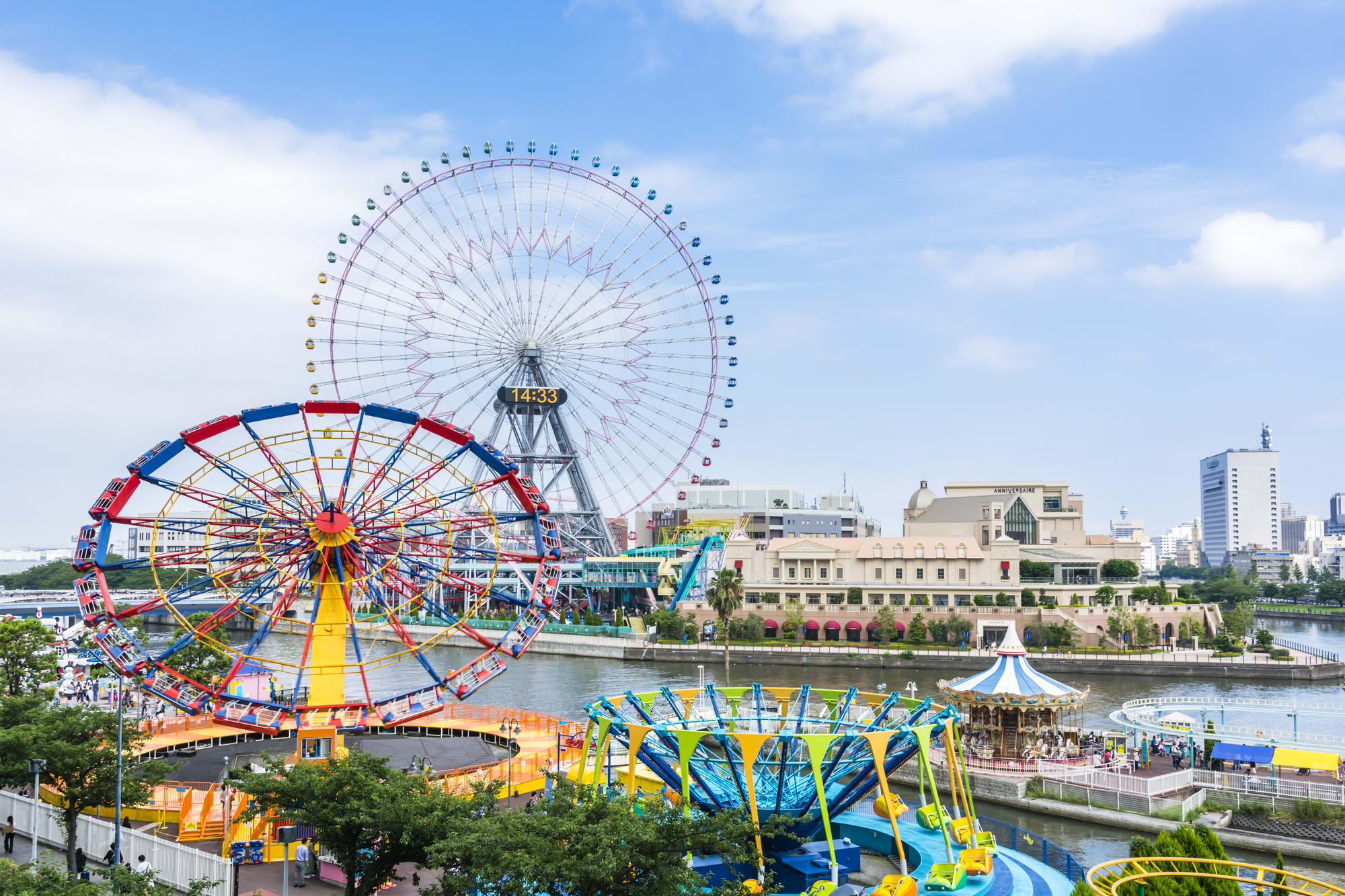 "Yokohama Cosmo World" is an urban amusement park in "Minato Mirai" area. Admission is free but you have to buy a ticket for attractions.
The park is composed of 3 zones namely the "Wonder Amuse" zone popular for young couples, the "Burano Street" zone for children and excitements, and "Kids Carnival" zone for little kids and toddlers.
The "Cosmo Click 21" (Ferris wheel) is the main attraction of the park, which is 112.5m high and accommodates 480 persons, and one of the largest in the world. The 15 minutes ride is very popular, because you can enjoy wonderful view of Yokohama, day and night. Needles to say a night ride is even more romantic.
Other attractions are a merry-go-round and the "Cycle Mono-Rail" where you can have an entire view of "Minato Mirai". The park is enjoyable by not only children but also all generations. It is surely a must-see spot in Yokohama.
The Ferris Wheel at Yokohama Cosmo World: Good for Snap Shot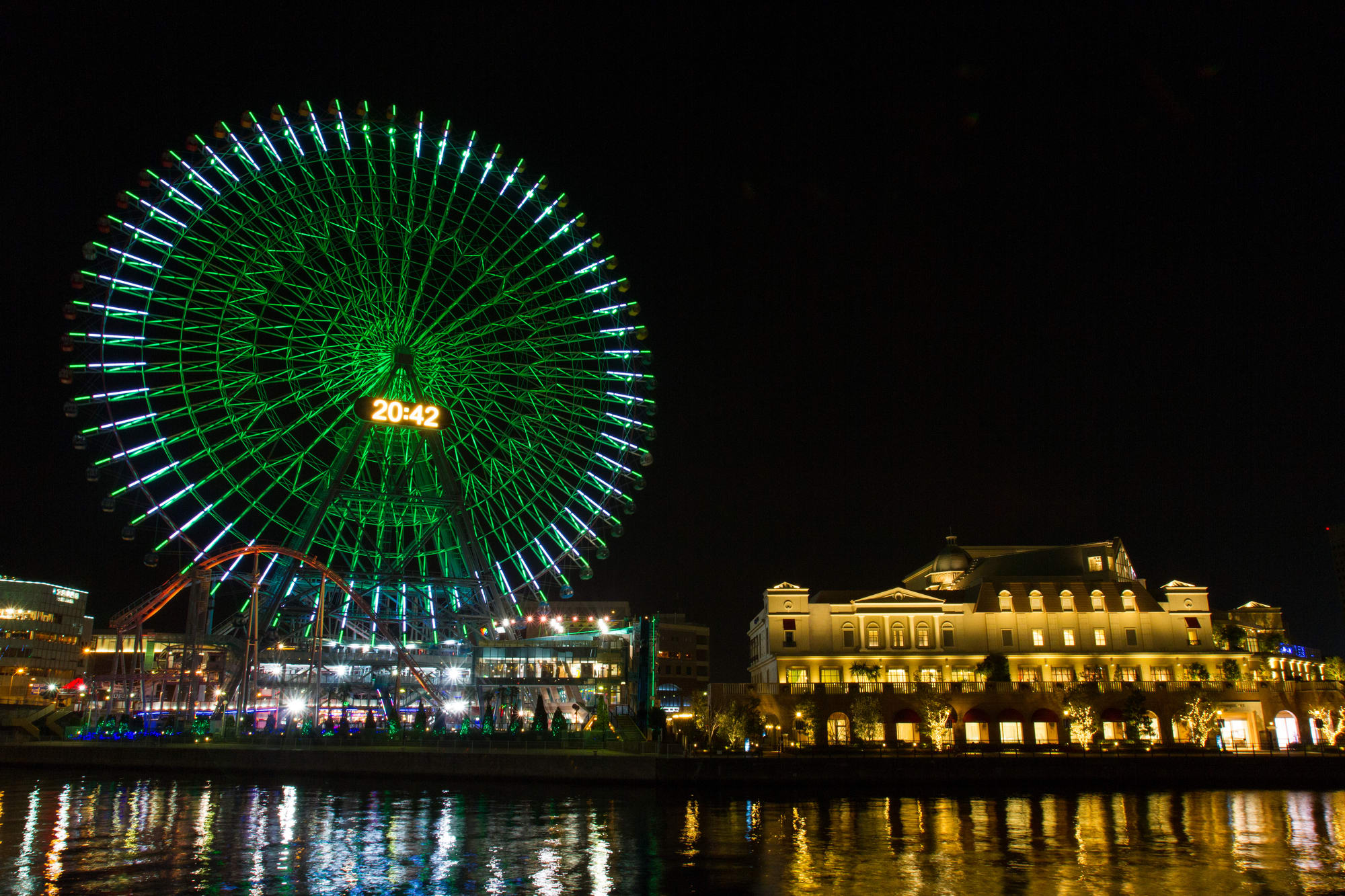 The Ferris Wheel itself is a good object for taking a photo, but at night it is even more attractive. It looks fantastic being illuminated and the reflection on the sea is breath taking. Since the wheel can be seen from many places at "Minato Mirai", it is ideal to take snaps with back ground scenery particularly with the harbor. It will be a good memory of the port city Yokohama. Why not try one?
The Roller Coaster at "Yokohama Cosmo World": Good for Snap Shot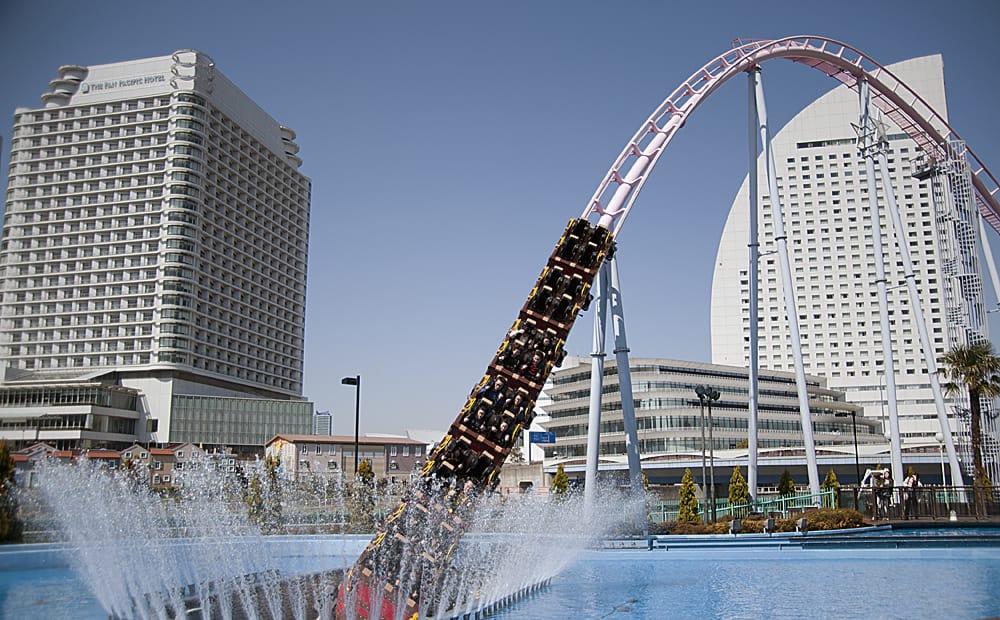 source: Giftime
The roller coaster called "Vanish" is another main attraction at "Yokohama Cosmo World". The wagon slides down as if it would plunge into water making a big splash and the splash disappears instantly. Exciting, isn't it? The water splash with the wagon makes a great photo shot. Why not take a shot? This thrilling moment is not to be missed.
About Yokohama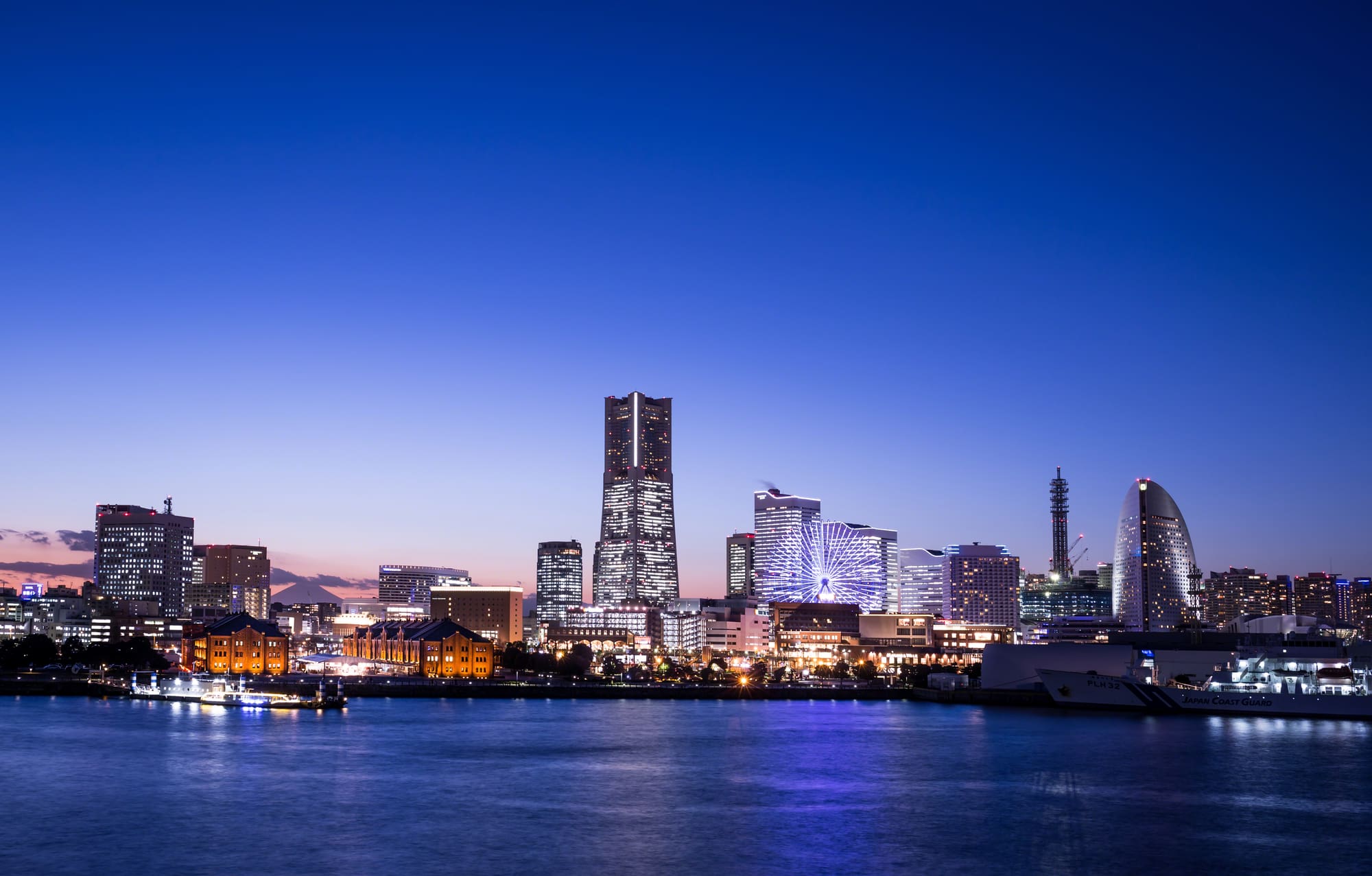 There are excellent spots in Yokohama, among which the neighborhoods of "Yokohama" Station, "Minato Mirai", "Yamashita-koen" (a park), "Kan-nai" and "China Town" are recommended. "Yokohama Kosmo World" is located in "Minato Mirai" area. "Yamashita-koen" and "Kan-nai" are not far for a walk.
The city of Yokohama prospered since its inauguration as a port of trade and there still remain many historical buildings. Why not walk around to find photogenic spots and take good shots?
Access to Yokohama
From Tokyo Station
Approx. 45 minutes by train via "Keihin Tohoku" Line and walk from "Kan-nai" Station
From Shibuya Station
Approx. 45 minutes to "Yokohama" Station via "Tokyu Toyoko" Line
From Haneda Airport
30minutes by train via "Tokyu Kuko" Line to "Kekyu Kamada" Station, then change to "Kekyu Honsen" Line to "Yokohama" Station
A Must-Visit Spot in Yokohama
Let's have your photo taken in Romantic Kimono: Yokohama Tour
Yokohama has many features in the scenery such as exotic views, the sea, urban views, etc. There is a tourist tour to take your photos in "Kimono" at scenic spots in Yokohama. You can not only choose your favorite Kimono, but they also help you to get dressed up for a photo shot. You can depend on a professional guide who takes you to photogenic places.