In Yanesen, one of the downtown of Tokyo, there are many attractive museums. Yanesen was originally the area where literary masters gathered. Afterwards, artists, art correctors gathered and currently, many museums and art museums exist here. Today, let's introduce the museum which we can feel Japanese culture.
1." ASAKURA Museum of Sculpture" where the masterpiece of Japanese modern engraver exists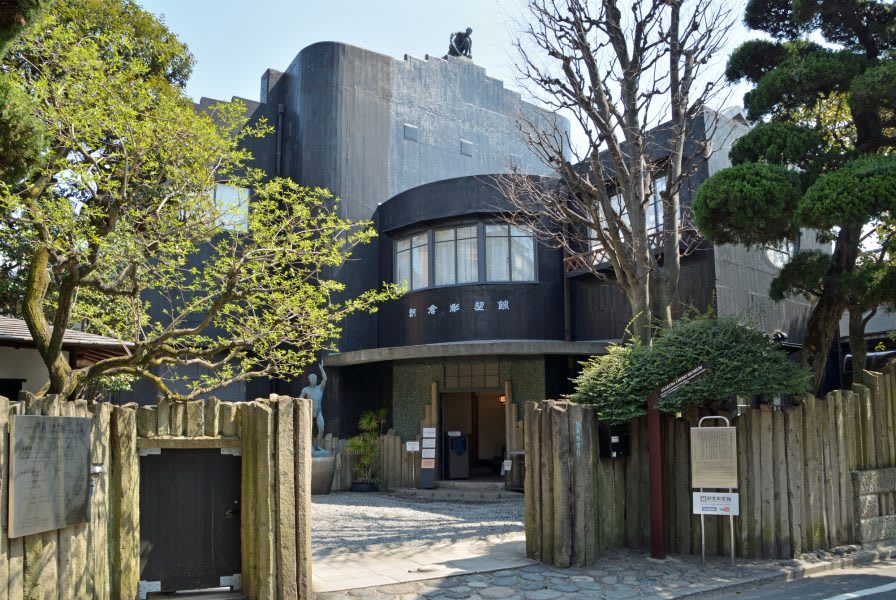 This art museum exhibits the work of Fumio Asakura, who played an active part 60-70 years ago, and called as Oriental Rodin. "The hanging cat", which images the cat hung by the hand, is the must to see. Potteries, art collections etc., exist a lot. This art museum was originally the house and atelier of Fumio Asakura. He designed by himself so you can feel his particularity to the details of a building and garden. The whole building itself is an art, so if you love architecture and art, you will surely enjoy it.
2.Visit "Yayoi art museum" to feel the attraction of illustration fine arts!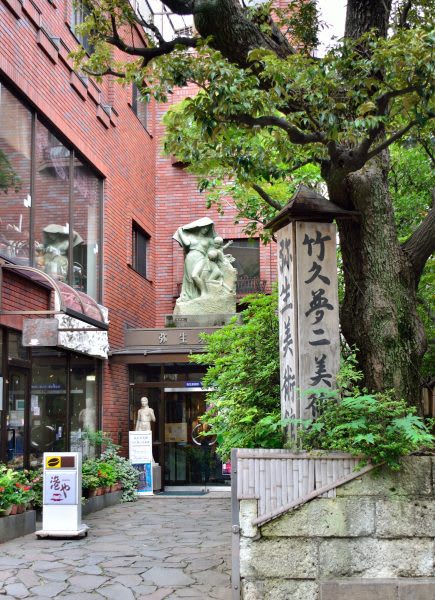 Yayoi art museum is exhibiting the illustration work of the painter, Kasho Takabatake, which works are made about 100 years ago. He was famous for drawing beauteous youth and girls, and Takumi Kano, a lawyer who was a great fun of him collected them. Takumi saw "good-bye, the hometown" when he was a boy and modern boys and girls are drawn in this picture. It shows the uniqueness of Kasho and become extreme popular in boys club before the war. We don't have the art museum like this so much to feel the attraction of illustration arts.
http://www.yayoi-yumeji-museum.jp/
3. Art museum like a Sento (public bath) ?!  "SCAI The Bathhouse"

Source: flickr
When walking UenoSakuragi area in Yanesen, you will find a building like a sento (public bath). But actually, it is an art museum.
Sky The House has unique exterior and you can see the work of Japanese famous graphic designers and foreign new wave designers. Different from other art museum and museum in Yanesen, you can find new Japanese art. This is the must art gallery if you love art.
4.Japanese clock correction museum "Daimyo clock museum"
Daimyo clock museum is a museum, which Guro Kamiguchi, the Taylor who played an active part about 100 years ago made corrections. Daimyo clock was made long time ago by the clock maker who got patronage of Bushi. These clocks divide a day into 6, based on sunrise and sunset time. The clock reflects the cutting edge of technology of Edo times. Even foreigners would be surprised by this Daimyo clock, which exits in this museum.
Overview of Yanesen
access
Yanesen is the combined name of the area around Bunkyo-ku and Taito-ku in Tokyo.
8 minutes' walk from JR Nippori station / 4 minutes' walk from Sendagi station, Chiyoda line. Tokyo metro
About 40 minutes from Haneda airport / about 11 minutes from Tokyo
Map
If you want to go to Yanaka with the local person, you can also join our tour, "Nostalgic Town Walk Yanaka". The local guide bring you to Yanaka shopping street and really good shops and cafe not many people know about, and you can try to take Japanese bath (Sento).