At Yanesen, Tokyo, many artists gathered from ancient times and there are many art museum and museum. ASAKURA Museum of Sculpture is one of them, which has many work of Fumio Asakura, a modern Japanese engraver. At the exhibition space, you can see the old Japanese houses and beautiful garden. In this article, let's introduce about the ASAKURA Museum of Sculpture's attractions and works.
For other museum, GO to "4 spots of YANESEN art museum / museum to touch Japanese art"
About"ASAKURA Museum of Sculpture"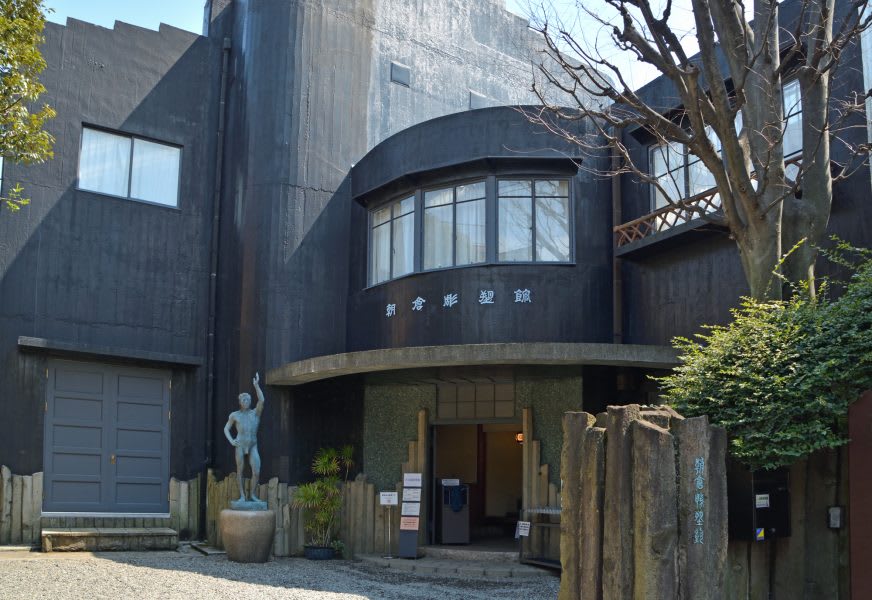 ASAKURA Museum of Sculpture is a museum which exists in YANESEN. Yanesen is about the whole band area from Bunkyo-ku to Taito-ku. This museum shows the art work of engraver Fumio Asakura, who played an active part about 100 years ago. ASAKURA Museum of Sculpture was rebuilt and uses Asakura's atelier and house. From the small house, it was extended and rebuilt several times, and become current one. All the architectures were designed by him, so you can see the particularity to the detail. 80 years has past and currently, it is Japanese tangible cultural property.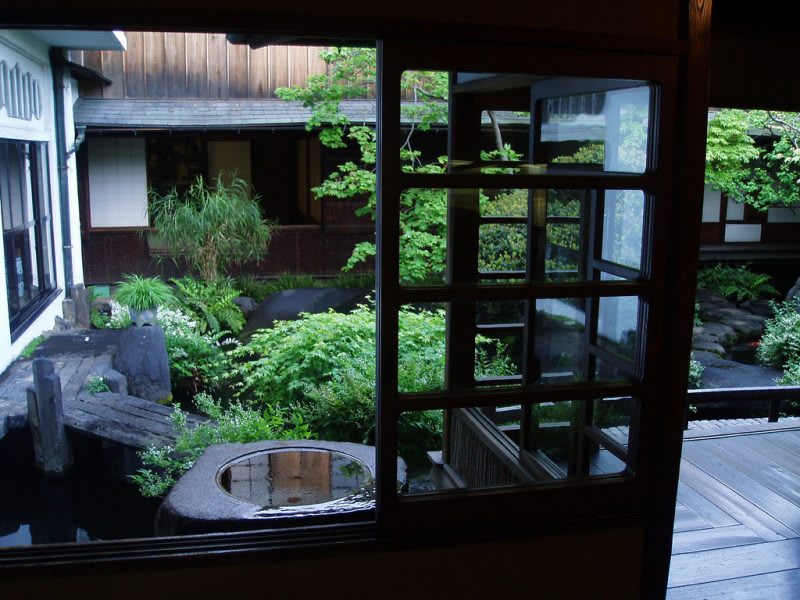 source:https://www.flickr.com/photos/merec0/373448441
The European-style building where the sculpture work is placed is wonderful. Also, the Japanese garden at which Fumio was probably looking is brilliant. Moreover, there are Fumio's work such as a statue of Shigenobu Okuma, who was a politician of that time and "The hanging cat". This is the work of Fumio's early days and the cat hung by arm is drawn. These works expressed self-willed cat's expression and gesture. It is said that there were more than 10 cats in Asakura house and it reflects how much Fumio loved cats.
Highlights of "ASAKURA Museum of Sculpture"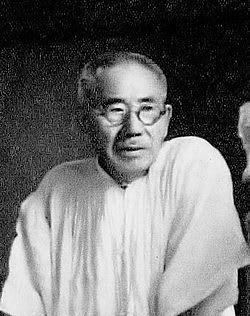 source: Fumio Asakura – Wikipedia
Fumio Asakura was called as "Oriental Rodin". He made a lot of sculpture works and cultivated the modern world of sculpture. The works are characteristic for expressing the natures as it is. Even now, many art work can be seen in many places.
The rooftop garden to get a full view of Tokyo city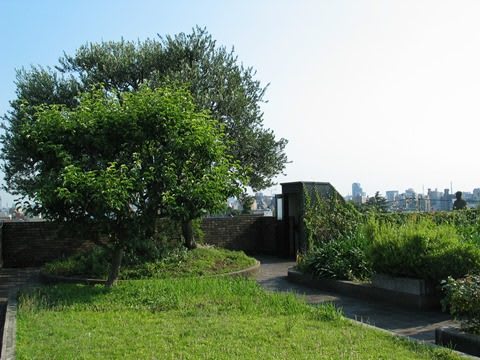 source Landscape legacy –  Japanese Institute of Landscape Architecture
There is rooftop garden in ASAKURA Museum of Sculpture and you can enjoy getting a full view of Tokyo city including Tokyo Sky-Tree. Fumio opened sculpture school at this building and at that time, his pupils were making vegetables here. The olive tree, said to be from the time of opening, is brilliant.
Overview of "ASAKURA Museum of Sculpture"
〒110-0001  7-18-10 Yanaka, Taito-ku, Tokyo
03-3821-4549
9:30~16:30
Close: Every Monday / Thursday
5 minutes' walk from JR Nippori station
About 40 minutes from Haneda airport about 11 minutes from Tokyo station
http://www.taitocity.net/zaidan/asakura/
Map
If you want to go to Yanaka with the local person, you can also join our tour, "Nostalgic Town Walk Yanaka". The local guide bring you to Yanaka shopping street and really good shops and cafe not many people know about, and you can try to take Japanese bath (Sento).