Must-see hot events held in Okinawa for August, 2017 brought to you by MagicalTrip staff. We highlight the best events for anyone visiting Okinawa in August, 2017 and wondering what to do.
Plan a trip around the various traditional events held in Okinawa in August, 2017.
There are also lots of interesting festivals and events held in well known cities of Japan. Check it out!
1. Ten thousand Eisa Dancing Troops – August 6

Source: PIXTA
Eisa is like the "bon odori" of the mainlands. I is a dance in which they supply the ancestral spirits during the old times of thanks giving, and is one of the traditional arts of Okinawa.
The ten thousand people of the team of eisa dancing are held on the Kokusai Doori every year in August, on the first Sunday, in which the locals as well as foreign tourists visit more every year.Approximately 70 groups of dancers come from various prefectures, and there are different types of drums or none at all depending on each groups with different choreographies.
Moreover, the "chondara" are unique characteristics of the eisa. They dance in a silly manner with white faces. Besides the clown performances, they entertain children and also guides the direction fo movements as leaders, so they are a must-see. We recommend you to jump in the performance as a rookie eisa team.
Schedule
Sunday, August 6, 2017 PM 1: 00 – 6: 30
Access & Address
Okinawa, Naha-shi, Kokusai Doori (Saion square plaza ~ prefectural government north exit intersection), Palette Kumoji Plaza
Admission & Reservation
Free
Admission fee of "Amature Eisa dance" entry fee: 1,000 yen
Official Site
Okinawa sightseeing information website okinawa story
2. Tonaki Festival (Tug of War "Kashiki") – 15th – 16th August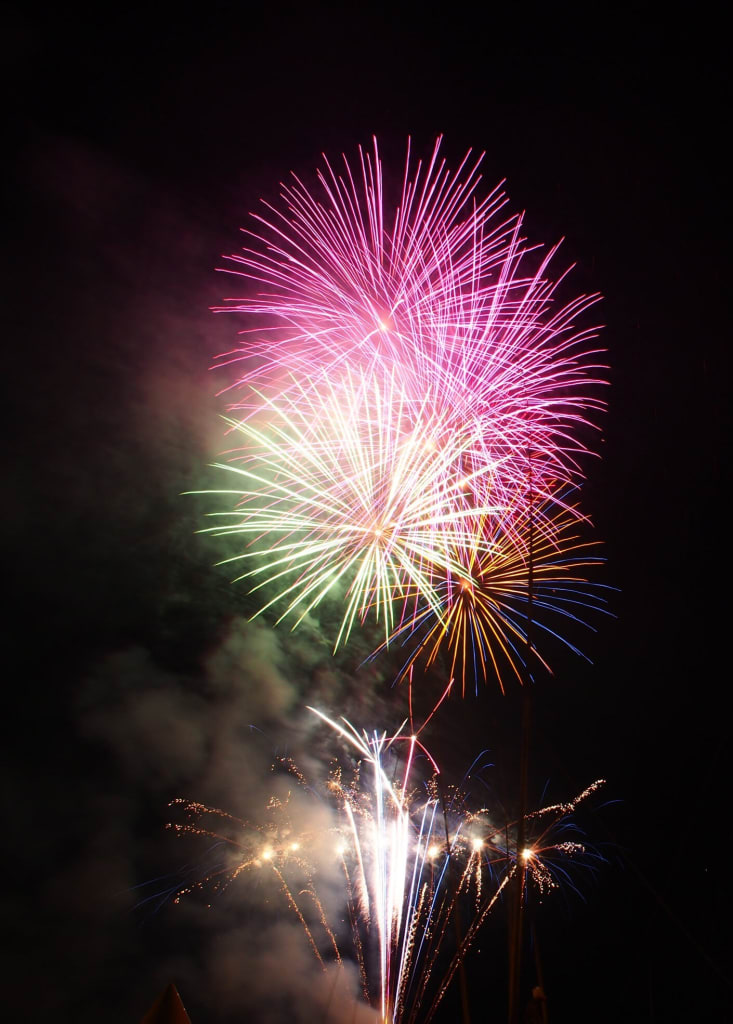 Source:温もりの海郷となき島
A village in Tonakijima was beautiful white sandy roads and Fukugi lined trees, and its scenery is designated as an important traditional building group preservation area. The traditional structures and scenic landscapes that that have been passed fown to the present generation is a must-see.
In the summer festival where are the islands work together, the agricultural products, folk crafts, stalls will be held along with the "tug of war" called Kashiki, which will be held the day beofre the festival begins.
Along with those, there will be karaoke tournaments, Okinawa dances called Kachashe, and firework festival at night. Regardless of age nor sex, the whole islands get together for this special summer festival.
Schedule
Tuesday, August 15, 2017 – Wednesday, August 16, 2017
Access & Address
Tonaki village, Okinawa Tonaki
【Transportation Access】From "Naha Airport" ride the Yui Rale to "Miebashi station" – Walk 10 minutes to "Naha Tomari-ko" – "Kumeshosen Kumijima wards" 2 hours on a ferry board to "Tonaki-ko"
Admission & Reservation
■ Fee
free
■ Reservation
There is no need to make a reservation
Official Site
3. Sagaribana of Hirakubo – August 1 – 31 (planned)
Source:PIXTA
With the establishment of the Shin Ishigaki airport, the access to Ishigakijima of Okinawa improved. The warm weather and the beautiful sea is popular as a sightseeing spot of Okinawa.
You can see the Sagaribna on the uppoer stream of the Hirakubo River which is located at the northernmost tip of the Ishigaki Island. It is said that the scale is the largest in the country, and you can enjoy it every year from later May to September.
The sagaribana blooms during night with a sweet smell, but perish by the morning. It is said to "lead us to happiness", and its colorful petals are like fireworks. There will be handcrafted boardwalks that are set up, so you can enjoy while being under the sky full of stars.
Schedule
August 1, 2017 (Thursday) – August 31, 2017 (Thursday)
Access & Address
Okinawa, Ishigaki-shi, Hirakubo Sagaribana Gunraku 〒 907 – 0331 Okinawa Ishigaki-shi Hirakubo
【Transportation Access】 Approximately 50 minutes by car from "Ishigaki Airport"
Admission & Reservation
■ Fee
free
■ Reservation
There is no need to make a reservation
Official Site