Edogawa Ranpo, a literary giant was a Japanese author who played a major role in the development of Japanese mystery fiction. Yanesen has a close connection with him. He used to live here for about 30 years, publishing some famous mystery stories like "The Case of the Murder on D. Hill" which left his mark on history of literature. This article will introduce you to some places associated with Ranpo in Yanesen. You can also find articles on other Japanese great writers associated with Yanesen at "Cast Your Mind to Japanese 7 Greatest Writers in Yanesen".
About Edogawa Ranpo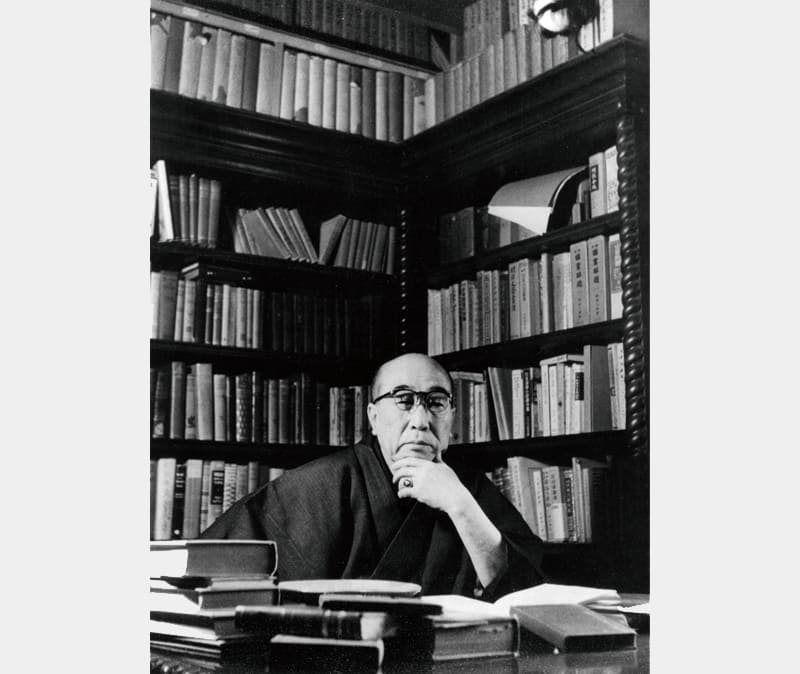 source: https://chuco.co.jp/modules/selection/index.php?&content_id=37
Edogawa Ranpo, a Japanese literary giant was a pioneer in mystery novel in Japan. His works still boast unchanged popularity. After working as an actual detective, he settled in Yanesen in 1934 and had lived here for about 30 years until he died in 1965. So, as you see, Ranpo is so associated with Yanesen.
Many Places in Yanesen Closely Connected with Ranpo
He spent half his life in Yanesen and so you can visit many spots closely connected with him. For example, "Former Residence of Edogawa Ranpo" is the place where his residence is preserved as it was at that time. And "Dango Zaka" is a hill where one of the most important works of him "The Case of the Murder on D. Hill" was set in. Yanesen is an essential place for people who want to know Ranpo deeply.
Former Residence of Edogawa Ranpo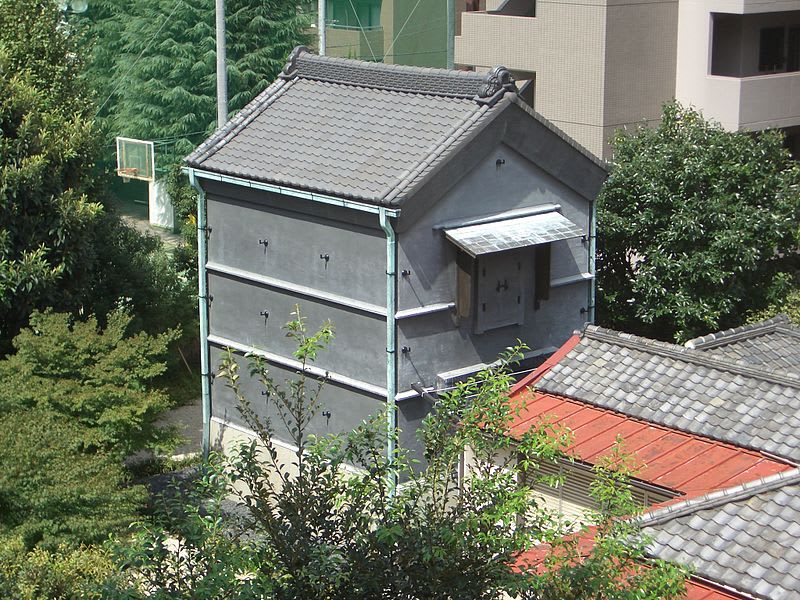 source: Wikimedia commons
At former residence of Edogawa Ranpo, there remains his residence where he had lived since he settled in Yanesen in 1934, and a storehouse with thick mortar walls which he used as his own library. In 2002 this residence was transferred to Rikkyo University and they has carefully preserved the residence. You will know what his life at the time was like after taking a small tour in the residence looking through the drawing room he loved, inside of the storehouse with thick mortar walls, and a lot of historically valuable materials. Even if you are not an expert in his works, this place would be interesting.
Overview of "Dango Zaka, Edogawa Ranpo"
・Name:Former Residence of Edogawa Ranpo
Address:3-34-1, Nishi-Ikebukuro, Toshima-Ku, Tokyo-To, 171-8501
・Phone number:03-3985-4641
・Access(metro, Buss)
10-minutes walk from JR Ikebukuro station west exit
・Access(from Haneda/Narita airport, Tokyo station)
70-minutes from Haneda airport, 100-minutes from Narita airport, 30-minutes from Tokyo station
・Official website:http://www.rikkyo.ac.jp/research/institute/rampo/
・Open: 10:30~16:00 *closed on all Wednesday and Friday except for  national holidays.
Dango Zaka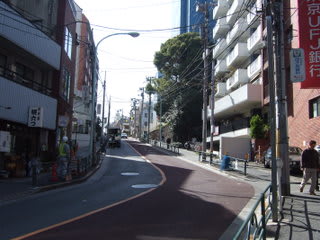 source: 悠々自適
"The Case of the Murder on D. Hill", one of his greatest works illustrates a case at a used book store. It is considered that the store was modeled on "Sannin Shobo", which is a used book store Ranpo used to run at Dango Zaka. Along the hill at Dango Zaka, there still remains old stores like secondhand stores and Japanese-style confectionary, and you can see a view that old Tokyo and modern Tokyo are mixed. Just having a stroll there you will feel the atmosphere of good old days Tokyo used to have in the late Edo and Meiji periods when a large number of booths of dolls with chrysanthemum lined up and streets were crowded with people.
・Name:Dango Zaka
・Address:Todo Route 452, 3-35, Sendagi, Bunkyo-Ku, Tokyo-To 113-0022
1-minutes walk from Tokyo Metro Sendagi station
・Access(from Haneda/Narita airport, Tokyo station)
55-minutes from Haneda airport, 60-minutes from Narita airport, 15-minutes from Tokyo station
・Official website:https://www.try-sky.com/town/saka/dango/