Koda Rohan, one of the greatest Japanese writers, used to live in Yanesen for about 2 years since 1891. During this period, he published some significant works like "The Five-Storied Pagoda". And so Yanesen has become important place for scholars of Rohan's literature and Rohan himself. This article will introduce you to some places associated with Rohan in Yanesen. You can also find articles on other Japanese great writers associated with Yanesen at "Cast Your Mind to Japanese 7 Greatest Writers in Yanesen".
About Koda Rohan
source: GARADANIKKI
Koda Rohan, one of the Japanese greatest writers, is known for his novel "The Five-Storied Pagoda", historical novel "Destiny" and so forth. During the days he spent in Yanesen, he struggled for establishing a position in the literary world. The immortal work "The Five-Storied Pagoda" was published during this period. Although he is known for calling his house "snail's house" moving to place to place, he settled in Yanesen for 2 years and wrote "The Five-Storied Pagoda" which made him a famous writer. Actually from his house he was able to see the five-storied pagoda itself and got inspiration from it. So, as you see, Rohan is so associated with Yanesen.
Places in Yanesen Closely Connected with Rohan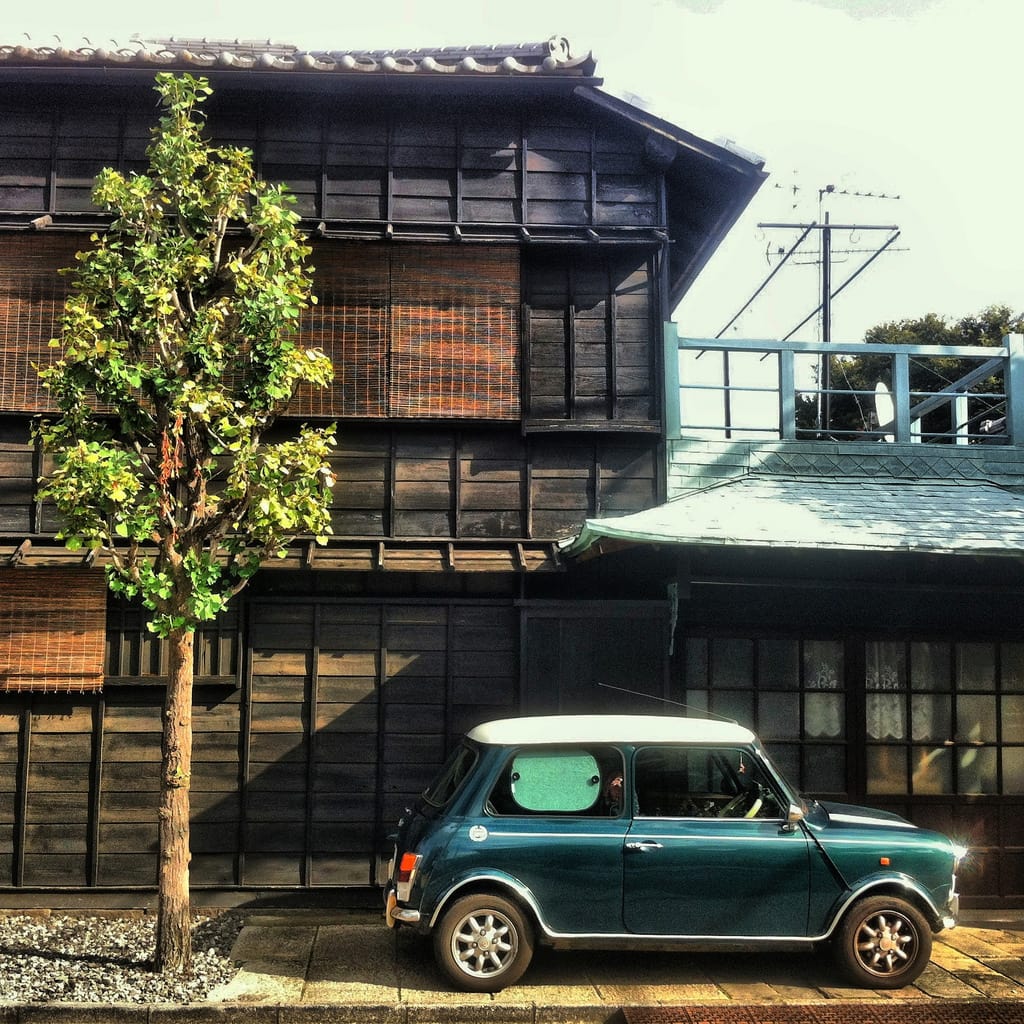 source: Flickr
In Yanesen, places associated to him and his works are scattered. For example, "Koda Rohan Kyotaku Ato" is the place where he used to live in, "Yanaka Cemetery", which is used as a municipally‐owned cemetery now, is the place where the story of "The Five-Storied Pagoda" was set in. This article will show you recommended spots where you can visit and enjoy.
Place Koda Rohan Used to Live in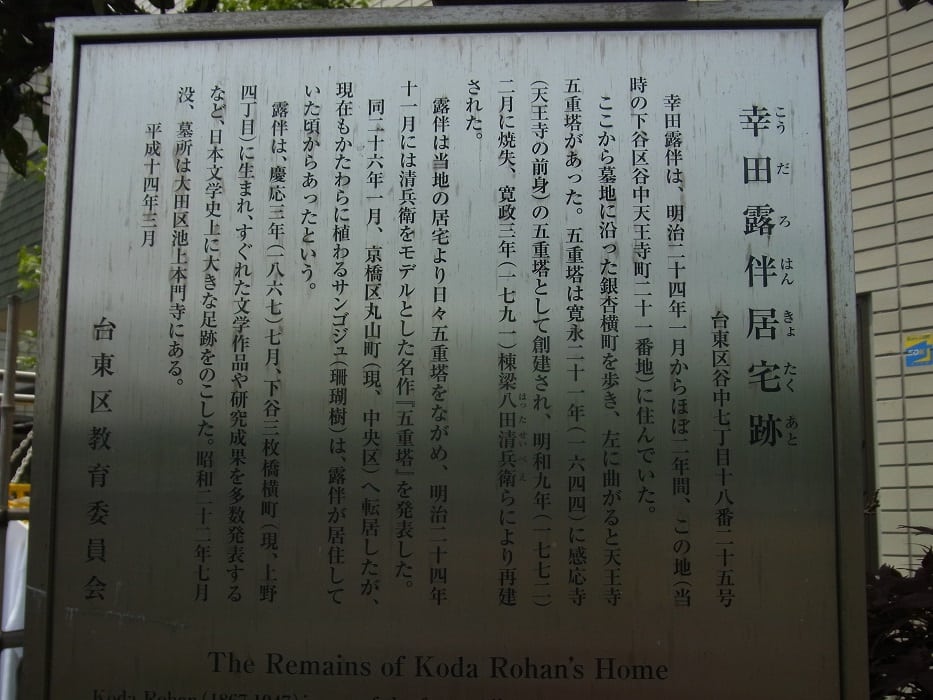 source: ミチル日々
There remains place where Koda Rohan's house used to be. He had lived here for 2 years since 1891. It is said that he looked up the five-storied pagoda of Kannouji temple everyday, and finished writing the immortal work "The Five-Storied Pagoda". By the premises, there is still sweet viburnum that was planted even when Rohan lived here. It recollects the atmosphere back then. Now just a guide plate tells us that there used to be Rohan's house, but you will be deeply moved buy just thinking of the days he was leading a life here as a writer.
Access
・Name:Koda Rohan Kyotaku Ato(Place where Koda Rohan used to live)
Address:7-18-25, Yanaka, Taito-Ku, Tokyo-To
・Access(metro, buss)
3-minutes walk from Tokyo metoro Nippori station
・Access(from Haneda/Narita airport, Tokyo station)
45-minutes from Haneda airport, 60-minutes from Narita airport, 15-minutes from Tokyo station
Yanaka Cemetery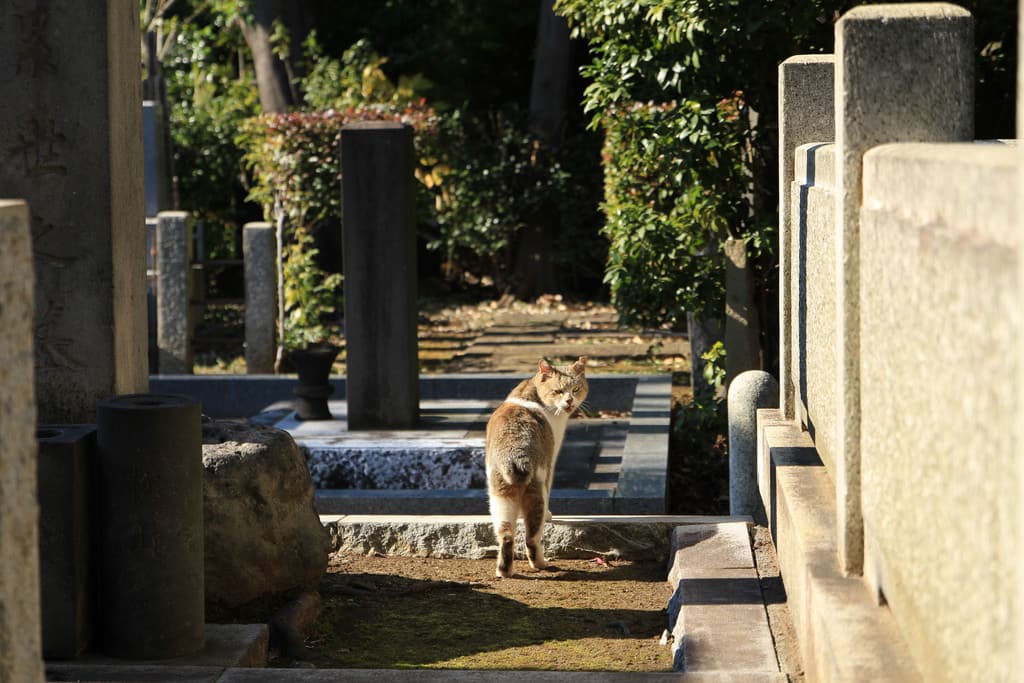 source: Flickr
Yanaka Cemetery is now run by Tokyo metropolitan government, but it used to be a part of Kannouji temple and there was the five-storied pagoda. Although this pagoda was burned down in 1772, the then master carpenter Hatta Seibei had managed to rebuild the pagoda. The carpenter in the novel  "The Five-Storied Pagoda" was modeled on him. In 1957, the pagoda was burned down once again and it still has not been rebuilt yet. But this site is still worth visiting not only because many Japanese great people sleep in this cemetery, but also it is noted for its cherry blossoms being an ideal place for having a stroll.
Access
・Name:Yanaka Cemetery
・Address: 7-5-24, Yanaka, Taito-Ku, Tokyo-To, 110-0001
・Phone number:03-3821-4456
6-minutes walk from JR Keisei line Nippori station
・Access(from Haneda/Narita airport, Tokyo station)
50-minutes from Haneda airport, 65-minutes from Narita airport, 25-minutes from Tokyo station
・Official website:https://www.tokyo-park.or.jp/reien/park/access073.html