Yokohama is located in Kanagawa that has opened to the world about 150 years ago, and since then, western culture has come in earlier than any other area in Japan and developed. We can access to Yokohama by Tokyu Toyoko Line and Minato Mirai Line from Shibuya Station. We do not even need to change the line if we could get on direct line train to Yokohama and it will take about 40 min. There are lot of historical sightseeing spot for the opening Yokohama to the world. Today we will introduce Yokohama Chinese Town which is said as 3 top Chinese Town in Japan.
≫Let's check 「5 recommended sightseeing spots in Yokohama」 to learn more about Yokohama!
The recommended sightseeing spot in Yokohama Chinese Town Area.
Around the Chinese Town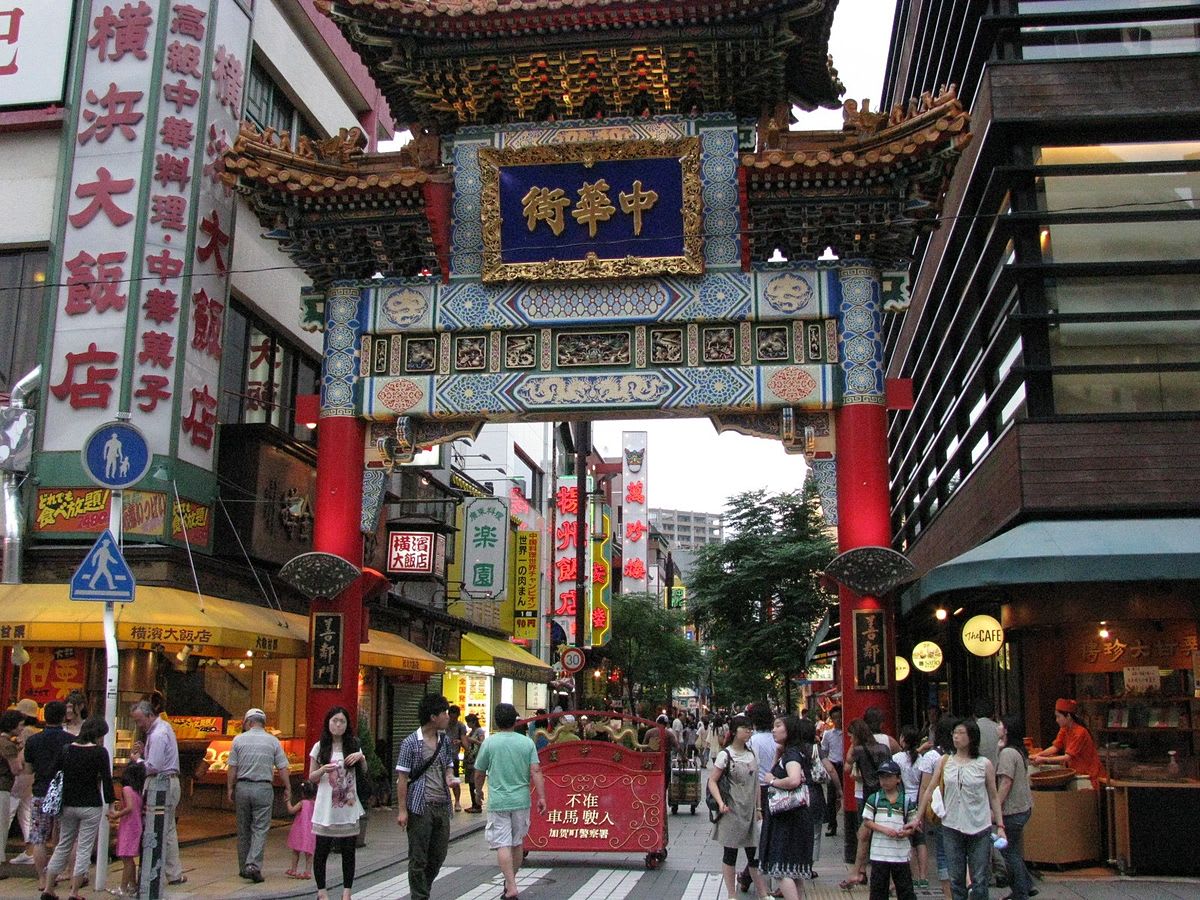 Yokohama Chinese Town is located more inside of Yamashita Park, and within a walking distance from Minatomirai. This area started to be developed from middle of 19 century, and nominated as 3 top Chinese Town in Japan. There are countless number of Chinese restaurant are standing in a row. In 21 century, 「Motomachi・Chinese Town Station」 was built and allow more tourists to visit easily. We can enjoy shopping as well, but the main theme is food for Chinese dishes and tea. This is quite popular sightseeing area in Yokohama.
Yokohama Masobyo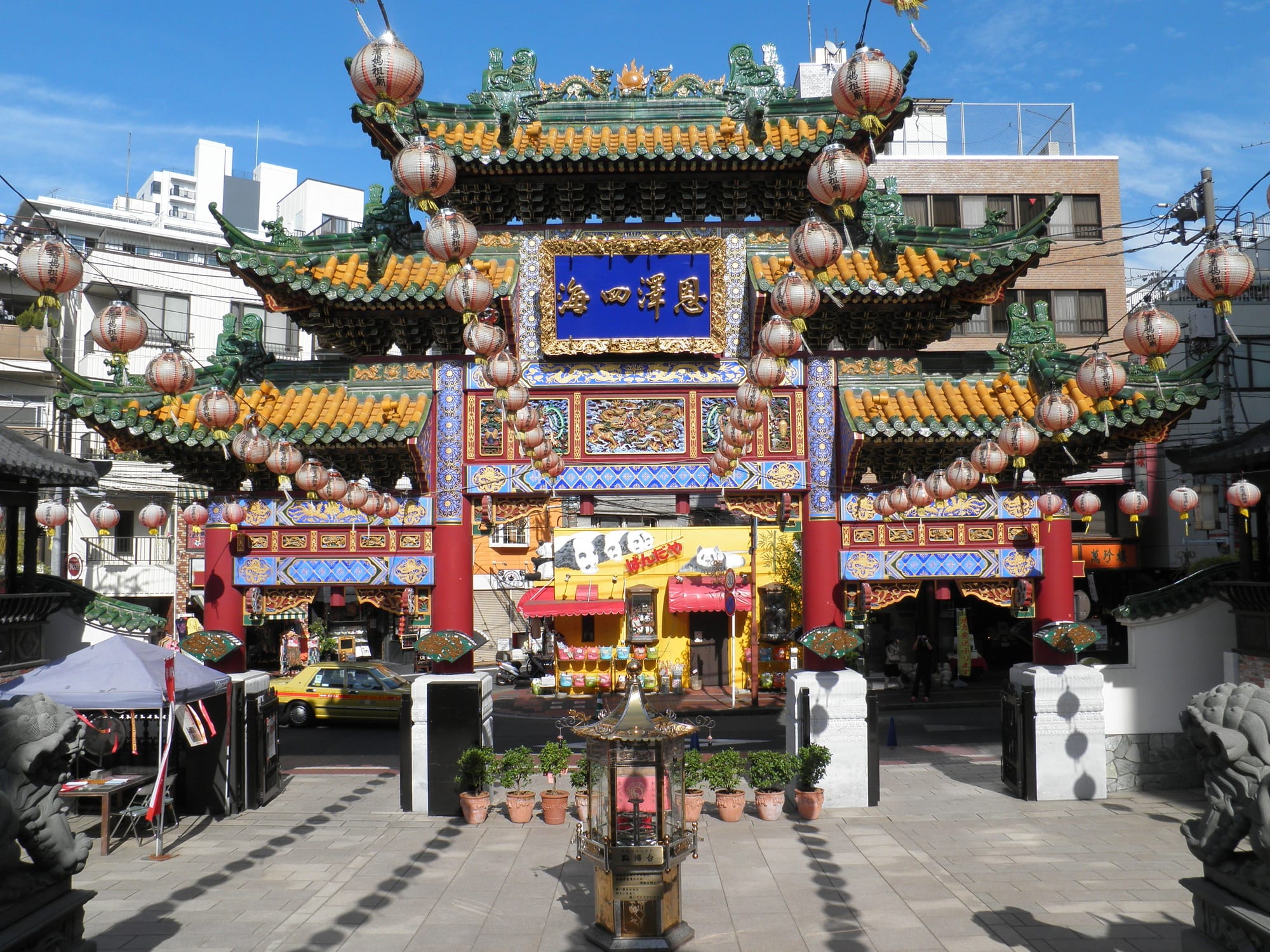 Yokohama Masobyo is Shibyo (kind of small shrine) to worship the guardian. It is established in 2006, the 150-year anniversary of opening country. When we pass through the entrance gate, we will see red-color lantern that seems connecting gate with Byodo. The scenery out there is very China. The good luck it is said there is 「Love」 and 「Money」. It is one of popular power spot in Yokohama.
Yokohama Big World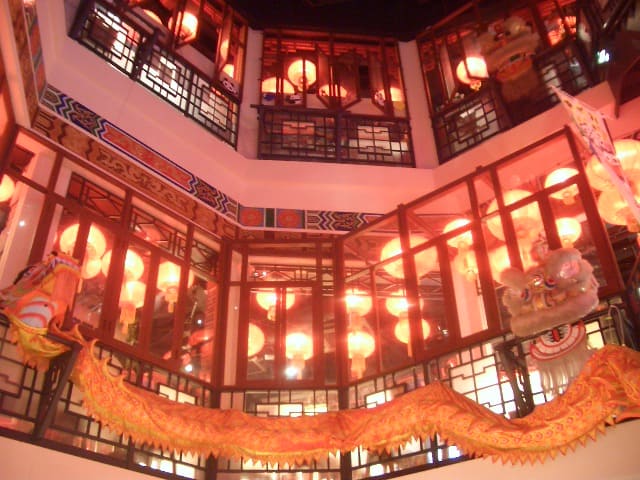 source: 横浜大世界
Yokohama Daisekai(Big World) is the biggest entertainment center in Chinese Town. There are souvenir shops at the first floor, and rental dress shop, fortuneteller service, relaxation service, trick art museum at the second floor. We recommend you to visit there if you hesitation where to go. This is the best place to spend the time during lunch and dinner for example.
Motomachi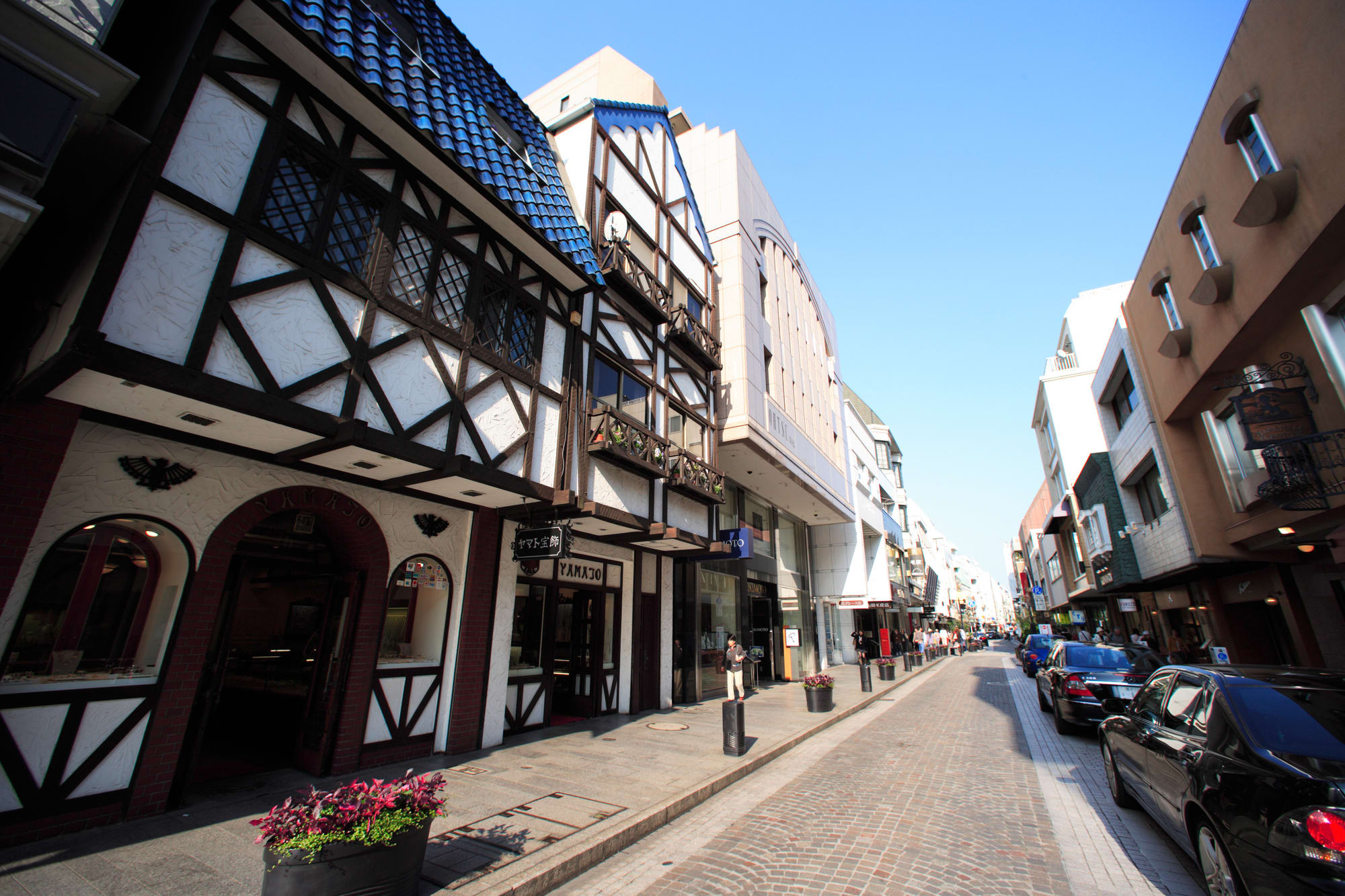 There are shopping mall which has 150-year-history, Motomachi Shopping Mall in near Chinese Town. The stone pavement there make us remind of Italian atmosphere. There are bread shop, café, and also Yokohama-like brand shop such as Star Jewelry shop and Camera shop Kitamura
What's Yokohama?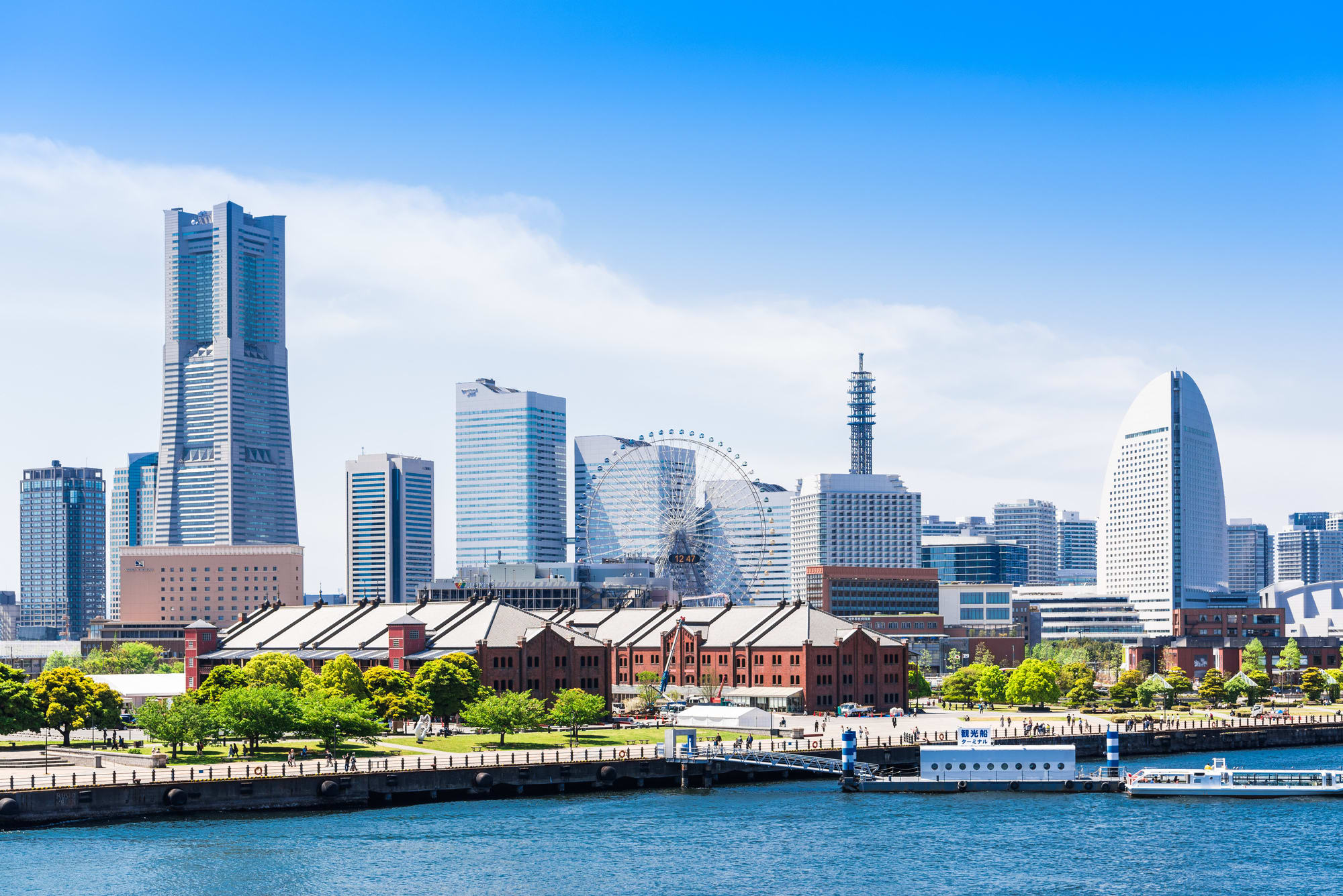 Yokohama is a city that has foreign atmosphere. It is because they have open Yokohama city to the world about 150 years ago and lot of foreigners lived in this city. Kannai area has these historical architecture such as a horse tramway and Rose Garden in Yamashita Park, exotic Chinese Town, Minatomirai's high building view, even Yokohama Station has various gourmet and amusement shop. Let's sightseeing Yokohama and feel city's atmosphere that has both western and Japanese culture.
Access to Yokohama
Access from Tokyo to Yokohama
From Tokyo Station
Get on Keihin Tohoku Line bounce for 「kannai Station」, and walk. It will take about 45 min.
From Shibuya Station
Get on Tokyu Toyoko Line bounce for 「Yokohama Station」. It will take about 45 min.
From Haneda Airport
Get on Keikyu Airport Line bounce for 「Keikyu Kamata Station」, and change the line to Keikyu Main Line bounce for 「Yokohama Staton」. It will take about 35 min.
Recommended Place in Yokohama !
Romantic Kimono Photoshoot – Yokohama Tour
Let's join the tour that allow you to enjoy sightseeing the city while wearing Japanese Kimono and be taken the picture. In this tour, you can select whatever Kimono you like and wear. The Japanese guide will lead you to the best spot for sightseeing. Please make a great memory in Japan by sightseeing to bay and Japanese-style garden in Yokohama city.