Yokohama has convenient access from Tokyo; you can get there from Shibuya in 40 minutes without transferring train lines using the Minato-mirai line on the Tokyu-tokyoko line. Yokohama port was opened about 150 years ago, and the city first adopted Western culture as it developed. There are lots of sightseeing spots you can enjoy. In this article, we would like to introduce Honmoku area, the southeastern part of Yokohama where you can overlook Tokyo Bay, and Sankeien Garden, a traditional Japanese Garden.
≫ "5 Recommended tourist attraction in Yokohama" introduces more sightseeing spots in Yokohama.
Recommended sightseeing places in Yokohama: Sankeien Park and Honomoku area
About Sankeien Park and Honmoku surrounding area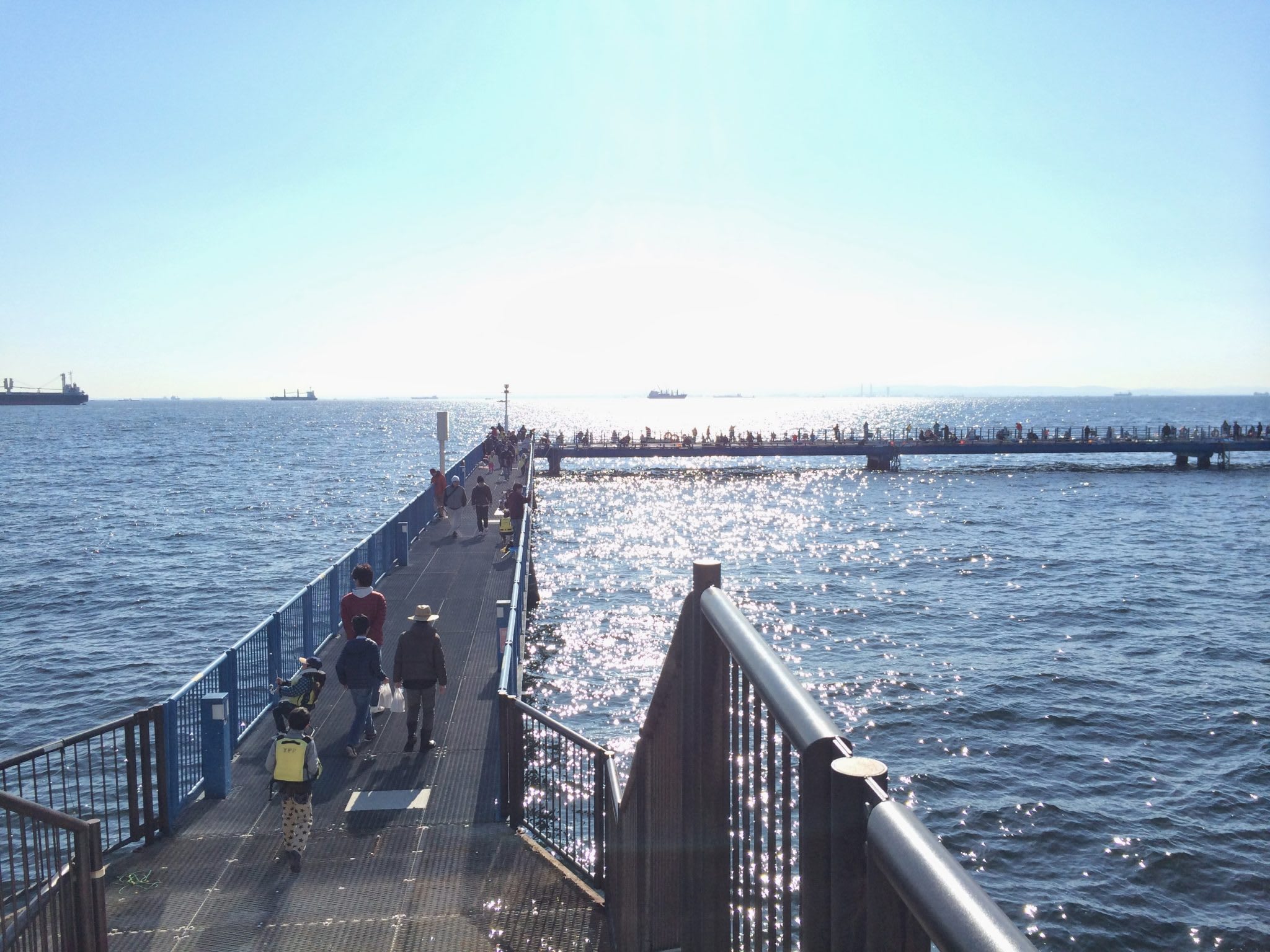 source: 海釣り公園ガイド.com
The Honmoku area includes Yamate on the north side, Negishi on the west side, and to Tokyo Bay on the east and the south side of Yokohama. Honmoku is urban yet has convenient access to lush parks and piers; you can have modern amenities and enjoy nature at the same time. The Honmoku area contains lots of sightseeing places popular for international tourists, such as Sankeien Park, a traditional Japanese garden, and scenic points for Yokohama and Tokyo bay. It is conveniently located from Yokohama station and only takes about 15 minutes. You will discover the difference in landscapes from the areas of Yokohama station and Minato Mirai.
Sankeien Park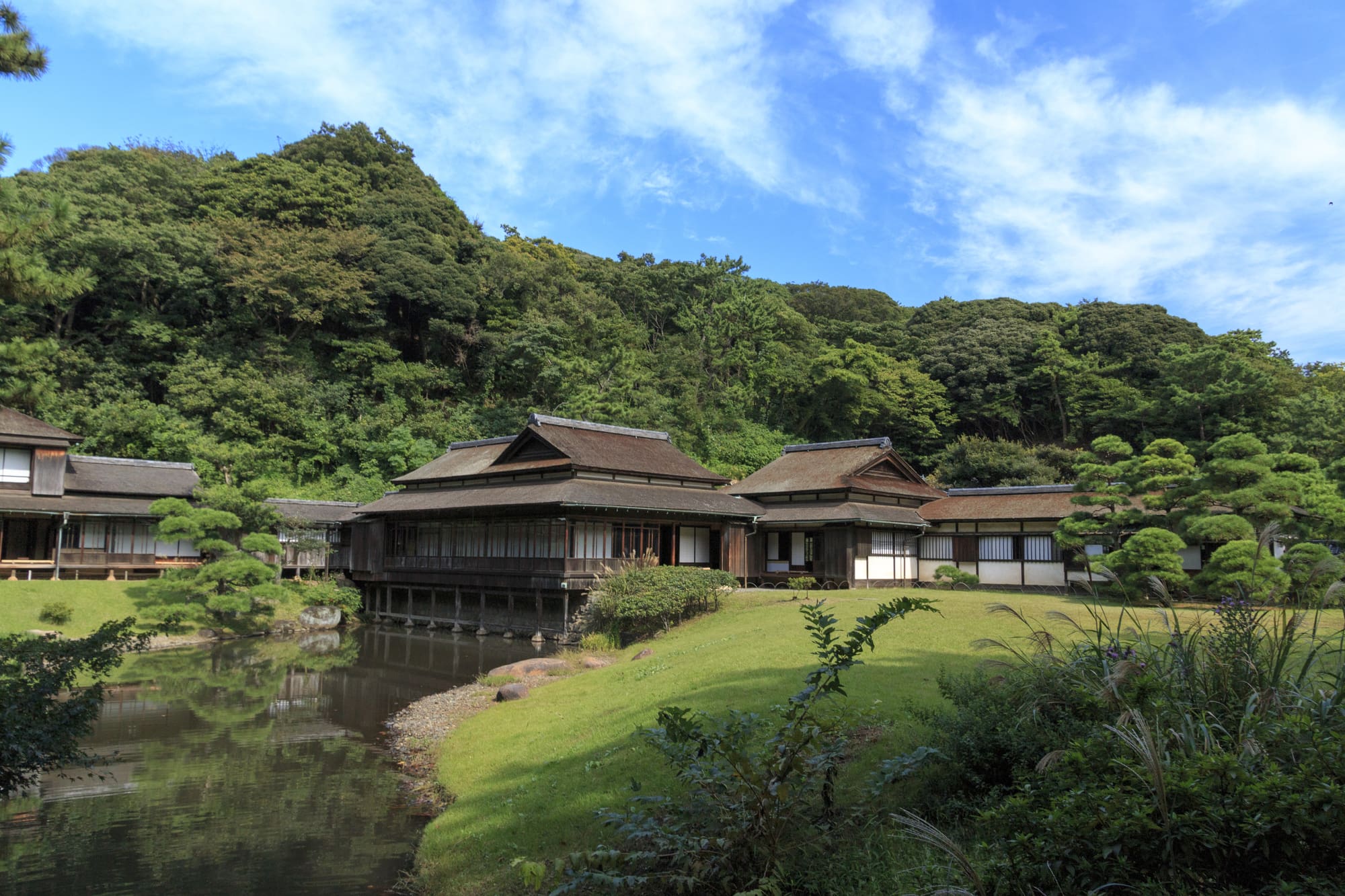 Sankeien Park is a traditional Japanese garden with a land area of 175,000square maters opened by Sankei Hara, a businessman who was involved in the silk trade and loved art. There are important cultural assets in the park, such as the Rinshunkaku historical building and Kyuutoumyoji triple tower. The park is also known for cherry blossoms and autumn leaves, and lots of international tourists visit there.
Yokohama Port Symbol Tower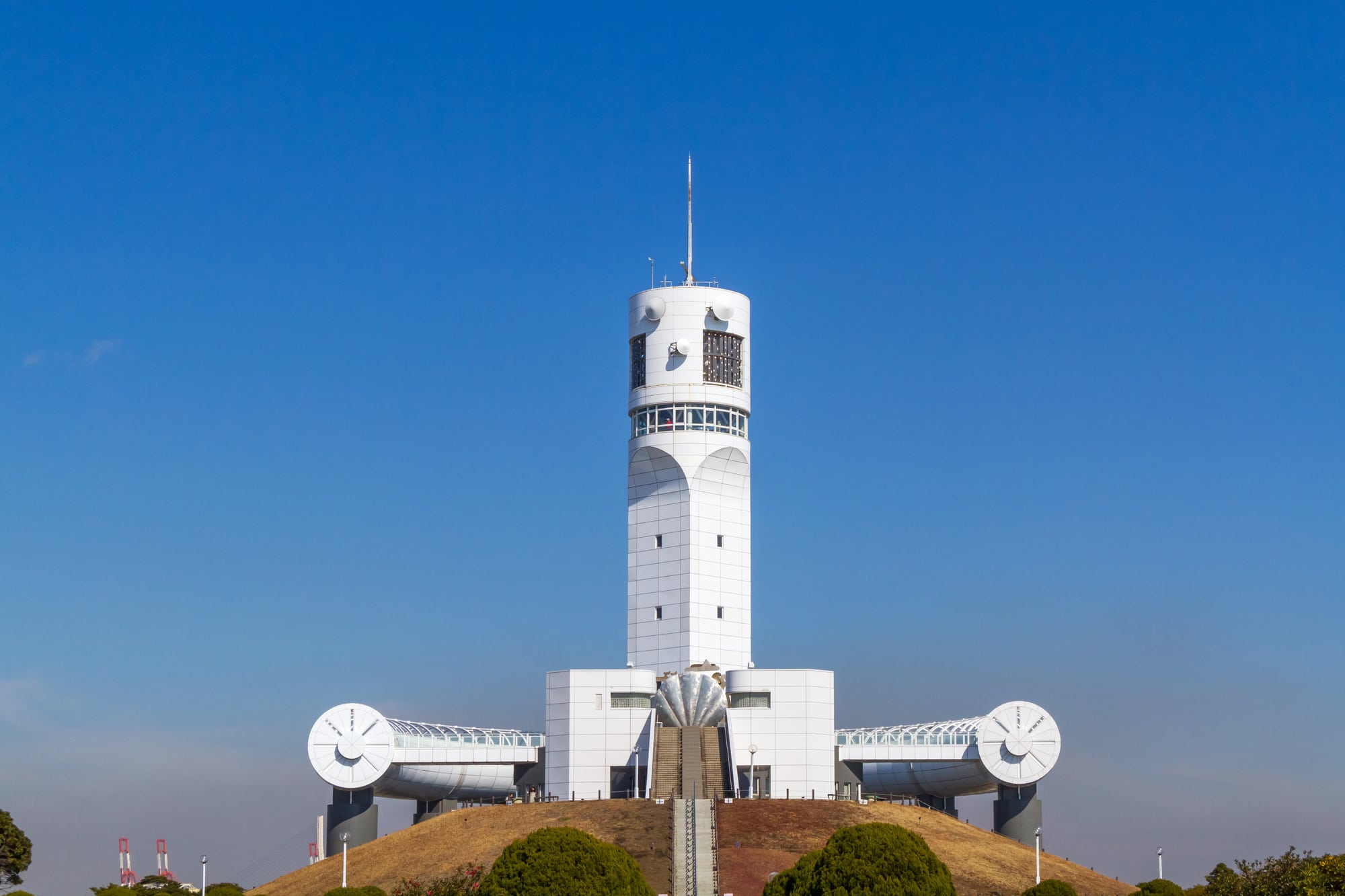 Yokohama Port Symbol Tower is located in Honomoku area and provides safe navigation to vessels by sending signals and information. There is an observation room from which you can enjoy the view of the harbor. The tower also has regularly held flea markets and concerts at open field near the tower.
Honmoku Sancho Park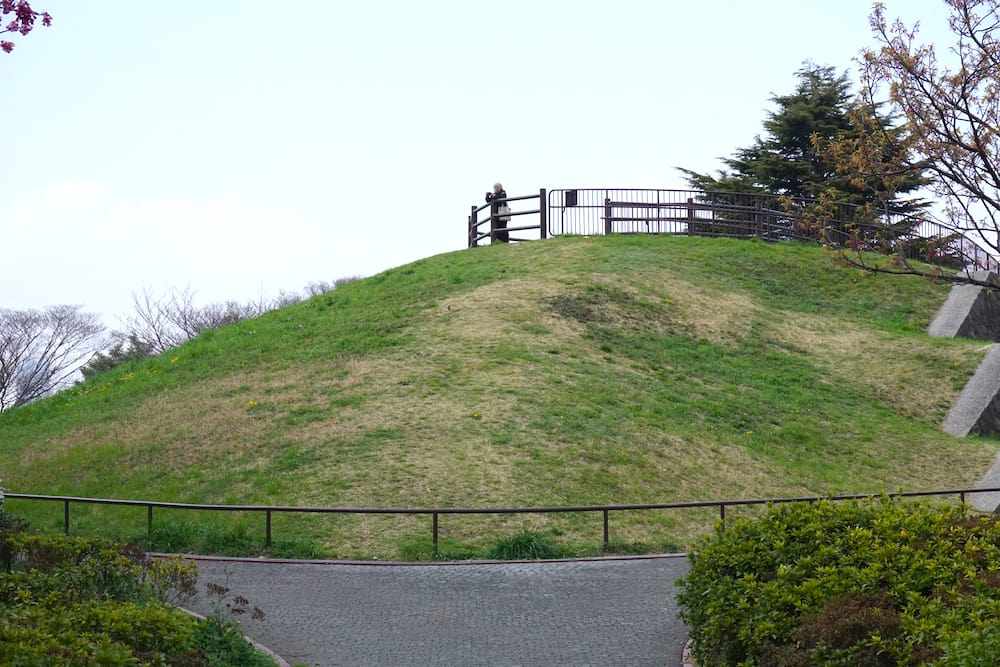 source: parkful
Honmoku Sancho Park is a city park located in Naka Ward, Yokohama. There are three large lawn spaces in the park where you can see a great view of Yokohama bay. There also is a place in the park from which you can see Mt. Fuji. The park also is a great place to see the city lights of Yokohama and the Isogo area.
About Yokohama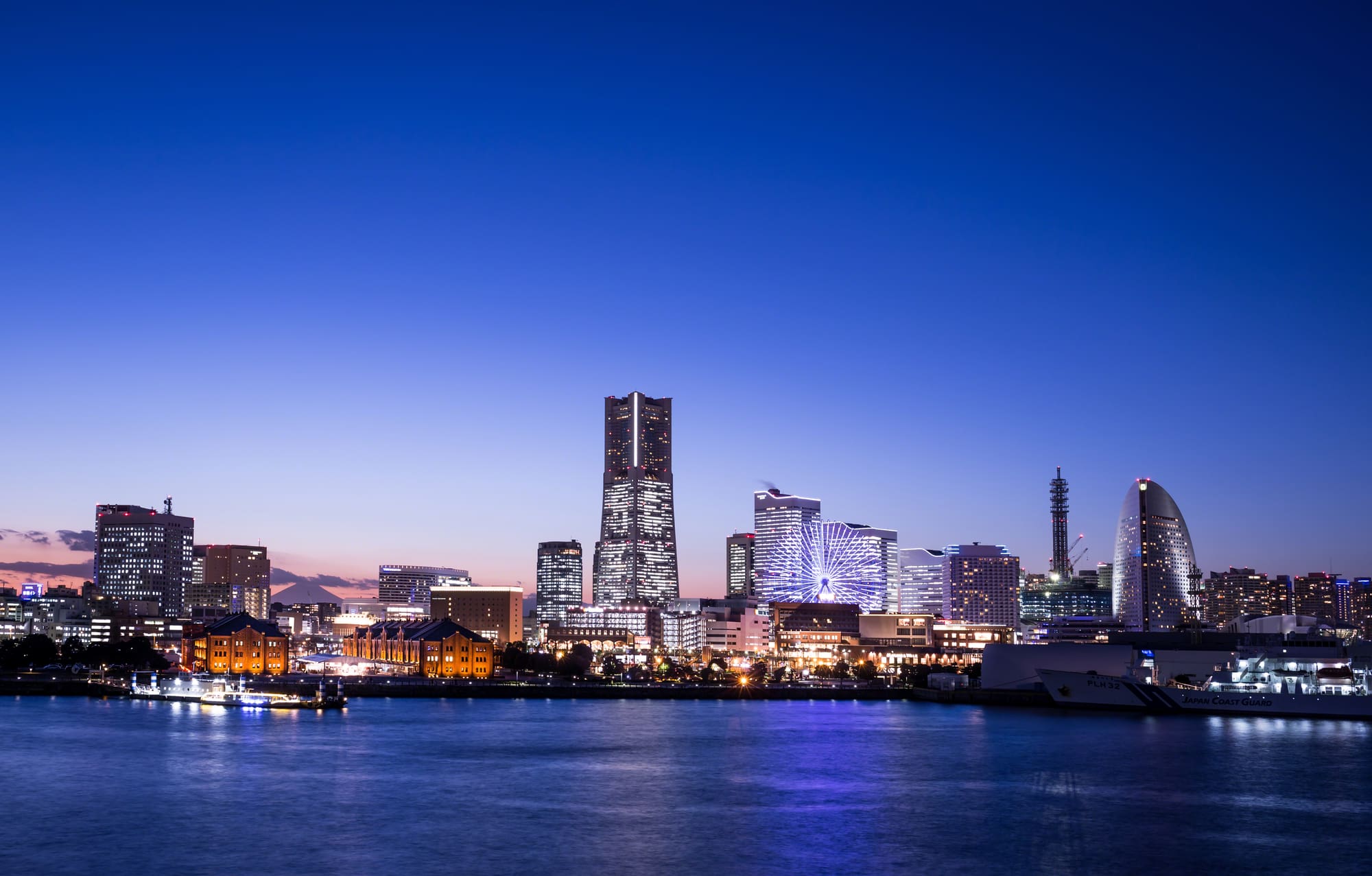 Yokohama has been trading with foreign countries since the port was opened, and it has been influenced by Western culture. The Kannai area which leads to Bashamichi has a retro stmosphere with scattered historic buildings such as the Prefectural Office and the Customs. In addition, Yokohama is full of highlights including Yamashita Park area where you can visit a rose garden and a place that overlooks the bay, the Minato-Mirai area where numerous fashionable shops are located, the exotic China Town area, and Yokohama station area where you can find lots of gourmet and amusement spots. Visiting Yokohama gives you the taste of both Eastern and Western cultures in one city.
Access
From JR Tokyo station: take Keihin Tohoku line, about 1 hour
From JR Shibuya station: take Tokyu Toyoko line, about 1 hour
From Haneda airport: take Limousine bus, about 50 minutes
Thinking about visiting Yokohama? We have a tour!
Romantic Kimono Photoshoot – Yokohama Tour
We have a guided tour to Yokohama! The tour guide takes you around popular sightseeing spots in Yokohama. If you are interested in wearing kimono, this tour is definitely for you, as you can choose your favorite kimono and we will dress you. Enjoy taking memorable kimono pictures while visiting beautiful sightseeing sceneries.