Japanese horror is called J horror and highly evaluated from the world. The point could be the ending that most of the main characters are even killed ad and has the very bad ending. The ending badness and despondency brings you more scared feeling. This article will introduce you "Juon", which brings you many despondency and scare.
≫Check out recommended J horror! Too scary 5 Japanese horror movies to sleep"
Join ghost story tour at Asakusa, where mythology remains in town!
Asakusa is popular for sightseeing. There are a lot of suspicious spots. If you like Japanese ghost story, why don't you join Asakusa ghost story tour? You can enjoy scary ghost house, suspicious bar, which are different from sightseeing spots of Asakusa.
What is movie "Juon"?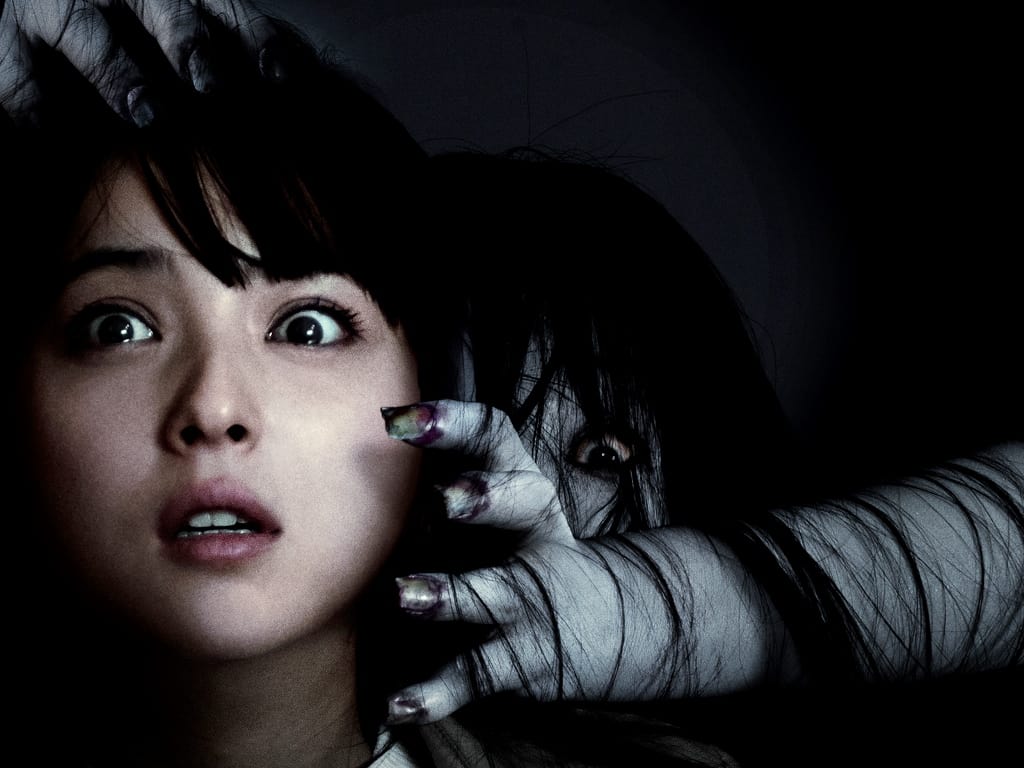 source: pretty online
Kanako had one-way love to her classmate of college, Kobayashi and stalking him. By meeting Shunsuke again, the emotion relapsed. She started taking notes about the emotion fanatically.
Kanako's husband Takao Saeki felt weird that why Kanako hasn't been pregnant of the second baby. He investigated and noticed that he was "Oligozoospermia". Then, he had delusion that he is not the father. One day after the ill-treatment, Takao finally killed Kanako. But few days later, Takao was killed by Kanako's curse and found as unnatural death. After that, Saeki's house becomes empty. Many new residents move to live here but the residents, family and police who investigated died by Kanako's curse.
In 2000, from Toho video, Too cinema "Juon" was sold and video version "Juon2" was sold after that. The "scary" evaluation was spreaded and it was decided to be made as a movie. After the hit of movie, continuation movie "Juon2" was released. As remake, in 2004 and 2006, produced by Sam Rimi and directed by Takashi Shimizu, "The Grudge" and "The Grudge2" was made.
House of curse "Atelier Mikami House studio B"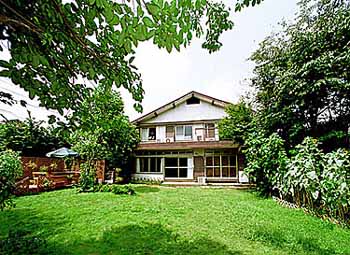 source: Atelier Mikami
Juon series video version "Juon" (1999) and "Juon2" was made by low cost in a short period. For filming, Atelier Mikami B studio in Higashi Machi Tokorozawa city Saitama prefecture was used. Police Yoshikawa's house, Saeki's house, Hibiko's home is next each other. So the filming was done efficiently. Atelier Mikami owns 7 Shows house studios. It makes shooting possible from several angles. At each studio, big shooting such as MC, dramas are possible. If you want to visit filming location of Juon as a fun, just go there and look the exterior would be interesting.
Atelier Mikami House studio B
Address: 16-7,8  15-14~16 Higashi Machi, Tokorozawa city, Saitama prefecture
From "Tokorozawa station". About 10 minutes by walk.
GoogleMAPSのURL:
Why is Japanese horror movie scary?

The point what makes Japanese horror movie scary is that many films are base on daily life. For example, Sadako of "Ring" appears for television. Many scary things happen from mobile phone and video. By setting theme to daily life stuffs, people imagine "this might happen in really" and become scary. In addition, curse, which can't be seen and escape is frequently used in Japanese horror and exaggerates the fear.