Harajuku is a town full of cute and trendy items. Around Takeshita Street, the iconic street in Harajuku, there are many general stores as well as shops with delicious food. Harajuku is also known as gourmet town where you will find huge variety of restaurants including long-established Japanese restaurants and modern cuisines from all over the world. In this article, we have selected some restaurants for lunch that won't disappoint you.
Recommended Harajuku Tour – Check this out too!
The guide who is an expert of Harajuku will show you around the area. You can pick shops and lunch places of your choice. It is a private Harajuku tour designed just for you. Do not miss the opportunity to check the latest Japanese fashion and cute items!
Tokyo Rice
Source:tokyorice 
If you are looking for a place to have lunch, Tokyo Rice is the place to go. The restaurant offers Italian, French and creative cuisines. The food is served in an "okosama lunch" (kids meal) style prepared for adults, with the idea of bringing you back the fun feelings of childhood. Several kinds of food you have eaten when you were a child are decoratively arranged together on one plate. The dishes are served by the professional chef with diverse range of culinary career using fresh materials that are prepared very early in the morning. Especially the fresh deep-fried shrimp and juicy hamburger steak are recommended.
Access
・Address: Aoyama Gobankan 2F, 5-9-8 Aoyama, Minato-ku, Tokyo
・Irregular holidays
・Official Website: URL http://tokyorice.org/
・Map
MERCER CAFE TERRACE HOUSE
Source:mercer-cafe-terracehouse
Mercer Cafe Terrace House is a popular restaurant located in Omotesando where you can find many stylish select shops and general stores. The restaurant can be found on the 4th and 5th floors of Urban Terrace Aoyama building. During the lunchtime, the space is filled with the natural sunlight, thanks to the floor-ceiling window. The restaurant boasts a sophisticated New York atmosphere while they serve creative Italian cuisine. The popular pasta lunch and deli plate including your choice of pork or chicken are best enjoyed at the terrace seats where you can enjoy the spectacular view of Tokyo.
Access
・Address: 5-50-3 Jingumae, Shibuya-ku, Tokyo
・Opened from Monday to Sunday
・Official Website: URL  http://www.mercer-cafe-terracehouse.com/index.html
・Map
Minoringo
Source:flickr
Minoringo is one of the most popular curry restaurants in Harajuku area. Keema curry with a half-boiled egg on top is their signature dish. Instead of using curry sauce mix, the curry is made using golden brown sautéed onions. The whole process is hand made including over two hours of cooking time. If you are looking for something spicier, try their beef curry that is made with beef shanks, spices and aromatic vegetables. The beef curry is also simmered for more than three hours. When the curry is sold out, you would have to wait until the menu is available again, so make sure you go a little earlier.
Access
・Address: West building 1F, 1-22-7 Jingumae, Shibuya-ku, Tokyo
・Closed on Mondays
・Official Website: URL http://www.minoringo.jp/index.html
・Map
Red Rock Harajuku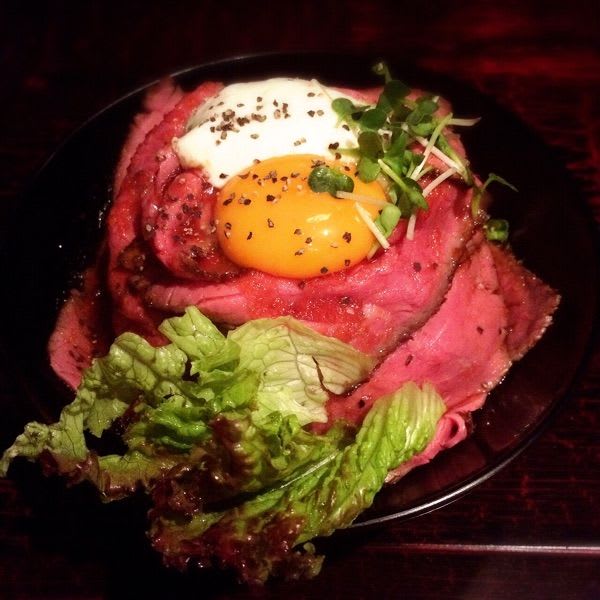 Source:image2
If you are looking for a place to have meat for lunch in Harajuku, this is the place we recommend. Red Rock 's first restaurant was opened in Hyogo Prefecture. Their most popular dishes are the Roast beef don, Steak don and Loco moco don. The restaurant has 48 seats and is filled with the nice roasting smell of meat inviting one's appetite. The Roast beef don is served with a raw egg and special yogurt sauce. The burger patties of Loco moco don are made by hand in order to achieve deliciously juicy burgers. Since it is a very popular restaurant, enjoy waiting in line and their delicious food.
Access
・Address: Fuji Buiding, 3-25-12 Jingumae, Shibuya-ku, Tokyo
・Open year-round
・Official Website: URL  http://www.redrock-kobebeef.com/en/
・Map
Shizenha Grill Bar Harajuku Hutte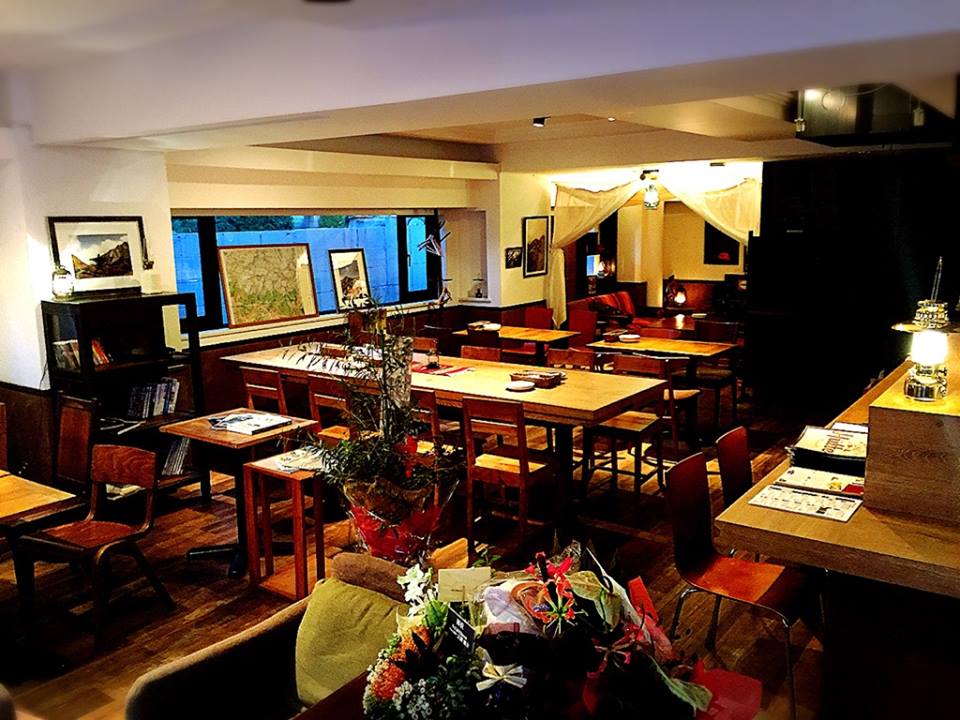 Source:自然派グリルバル 原宿Hutte
There are many outdoor shops that have a selection of climbing and camping equipment in Harajuku area. Hutte is a restaurant with nice outdoor concept where outdoor enthusiasts get together. It almost makes you feel like you are in a mountain lodge. Most of their lunch is cooked in a skillet or dutch oven. You can enjoy having the right amount of meats and vegetables. As for the drink menu, there is a large collection of mountain motif bottle drinks.
Access
・Address: 3-62-14 Sendagaya, Shibuya-ku, Tokyo
・Closed on Tuesdays
・Official Website: URL  https://www.facebook.com/harajuku.hutte/
・Map
** **