Inujirushi Kaban Seisakusho, a workshop specializing in canvas bags, is located among the many artisanal shops in Asakusa.
Due to its central location in Asakusa, Inujirushi Kaban Seisakusho attracts domestic and international visitors alike. Its bags are characterized by a sturdy construction and timeless look that appeals to people both young and old. Take one in your hand and feel the expert craftsmanship.
You can find information of other interesting merchandises for shopping in Asakusa here.
About Inujirushi Kaban Seisakusho

Source: flickr
Established 1953, Inujirushi Kaban Seisakusho is known for its rugged canvas bags. The bags are hand-made in Asakusa and universally appreciated for its quality. The bags come in all shapes and sizes, including tote bags, shoulder bags, briefcases, backpacks, bicycle bags, and camera bags.
The bag fabric is sourced from Hataya located in Takashima, Shiga. Hataya uses a traditional weaving machine that can only produce limited amounts of canvas fabric.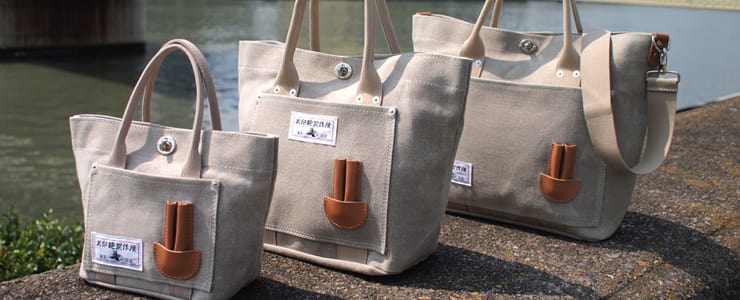 Hataya's traditional weaving machines are not particularly efficient; however, they do produce a handsomely rugged fabric. Inujirushi then dyes and applies a water repellent coating to finish the canvas fabric. The fabric is similar to denim in that they look better with age. Examine the high-quality materials and techniques for yourself.
All Products are Made in the Workshop

Source: flickr
Inujirushi makes a wide variety of goods from wallets to book covers. All products are made in the Asakusa workshop by Inujirushi's craftsmen. The goods are made with attention to detail and have a timeless quality.
The Dog Mark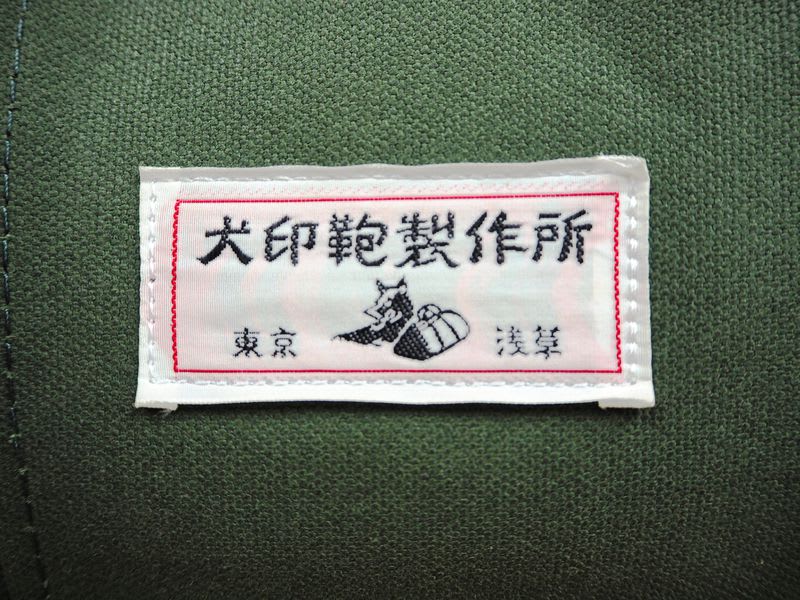 Source: http://guide.travel.co.jp/article/22869/
Inujirushi registered its trademark in 1953. The dog logo takes inspiration from rescue dogs in the Alps, which carry miniature barrels around their necks, and reflects Inujirushi's mission to make bags that protect peoples' possessions.
Limited Edition Items at the Kappabashi Store

Source: http://www.inujirushikaban.jp/html/page11.html 
There's an Inujirushi outpost store in Kappabashi that sells canvas bags modeled after craftsmen's tool bags. Check these bags out — they make for perfect gifts!
Overview of Inujirushi Kaban Seisakusho
・Address 2-1-16, Fujita Building 2F, Asakusa, Taito-ku, Tokyo
・Phone Number 03-5806-0650
・Store Hours Mon. thru Sat. AM9:30 ~PM6:30  Sundays and Holidays AM10:00~PM6:00
・No planned closures except for year-end/new year's
・Access(Subway)
2 minute walk from Asakusa Station on Tobu Isesaki Line
2 minute walk from Asakusa Station on Tokyo Metro Ginza Line
4 minute walk from Asakusa Station on Toei Asakusa Line
40 minutes from Haneda Airport / 70 minutes from Narita Airport / 25 minutes from Tokyo Station
・Website URL http://www.inujirushikaban.jp/
Map