In this issue we introduce "Suwa" Shrine. "In "Yanesen" area, mystical "Suwa" Shrine is worshiped by local people. The shrine is situated in the location commanding a fine view. It is highly recommended to visit during a promenade or when a festival is held at the end of August.
≫About shrines and temples in "Yanesen" please see the article <Recommended best 4 shrines and temples in "Yanesen" area – Charge your energy by visiting them!>
About "Suwa" Shrine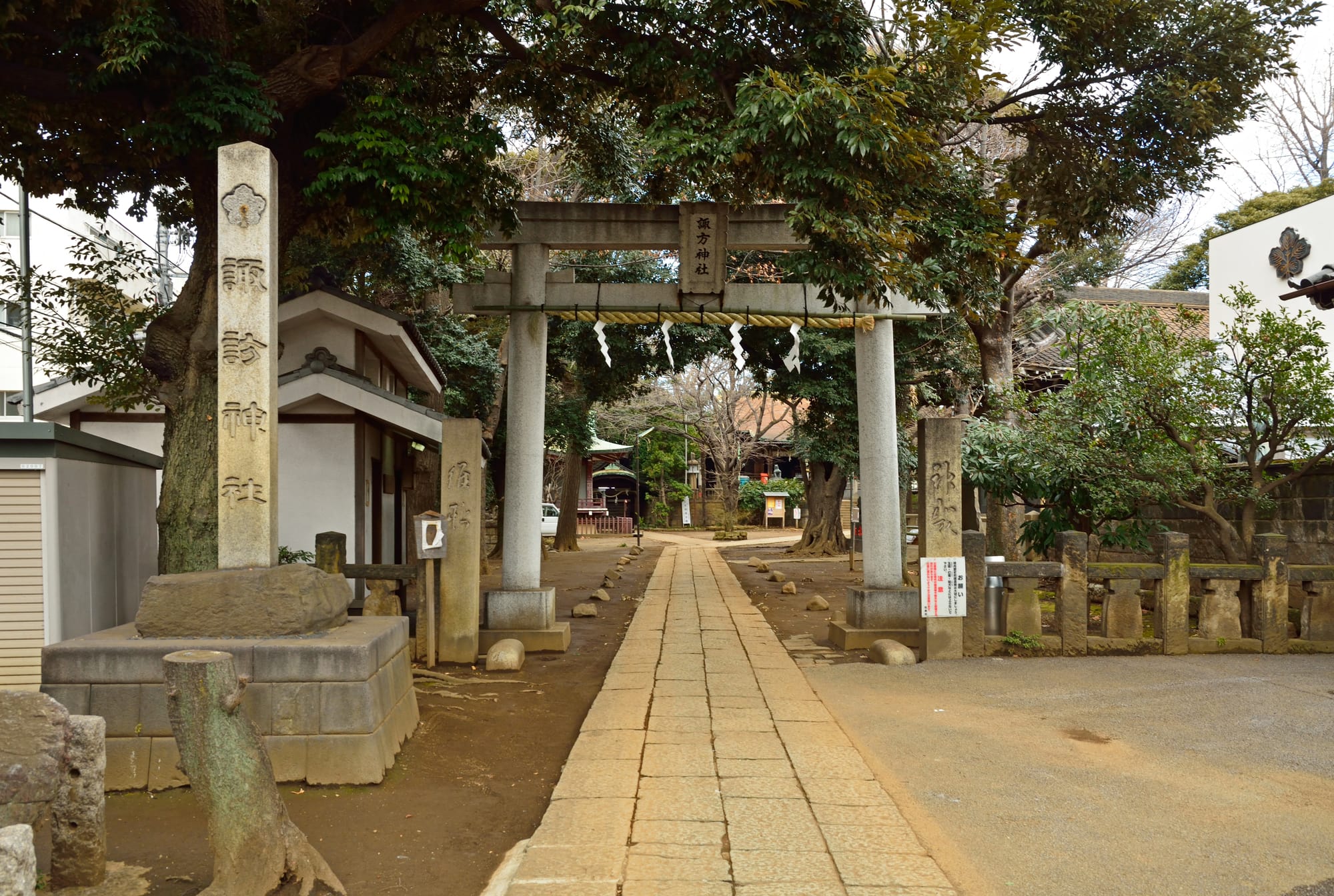 "Suwa" Shrine is in less than 5minutes walk from "Nishi Nippori" JR Station. It is standing on the plateau called "Suwadai" so that it commands a fine view of the east side of the shrine. There are plenty of trees like a dense forest in precinct, which gives off mystical ambiance. The precinct is quite a large area and there are main buildings including a building to store items for Shinto rituals. Why not drop by while you promenade around the area.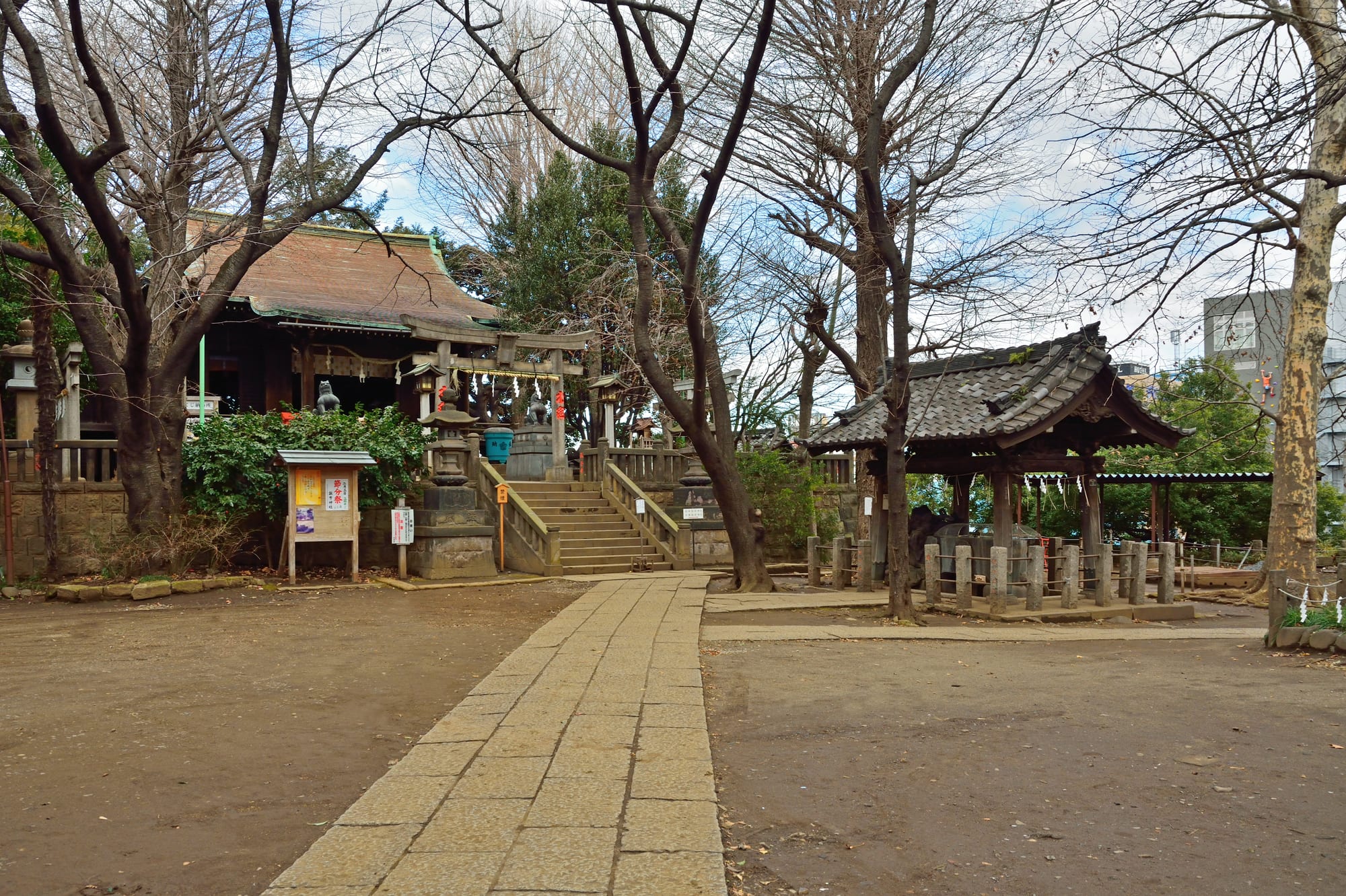 The history of the shrine goes back to 1202. The shrine was built at the present location in 1635. The Shrine is very local in "Yanesen" area particularly "Nippori" and "Yanaka" worshiped by local people even today. A festival is held every August which is very important to the locals. A visit to the area will certainly enhance your understanding of ordinary life of local Japanese.
Highlights about "Suwa" Shrine
A Spectacular view from the Plateau of "Suwa" Shrine!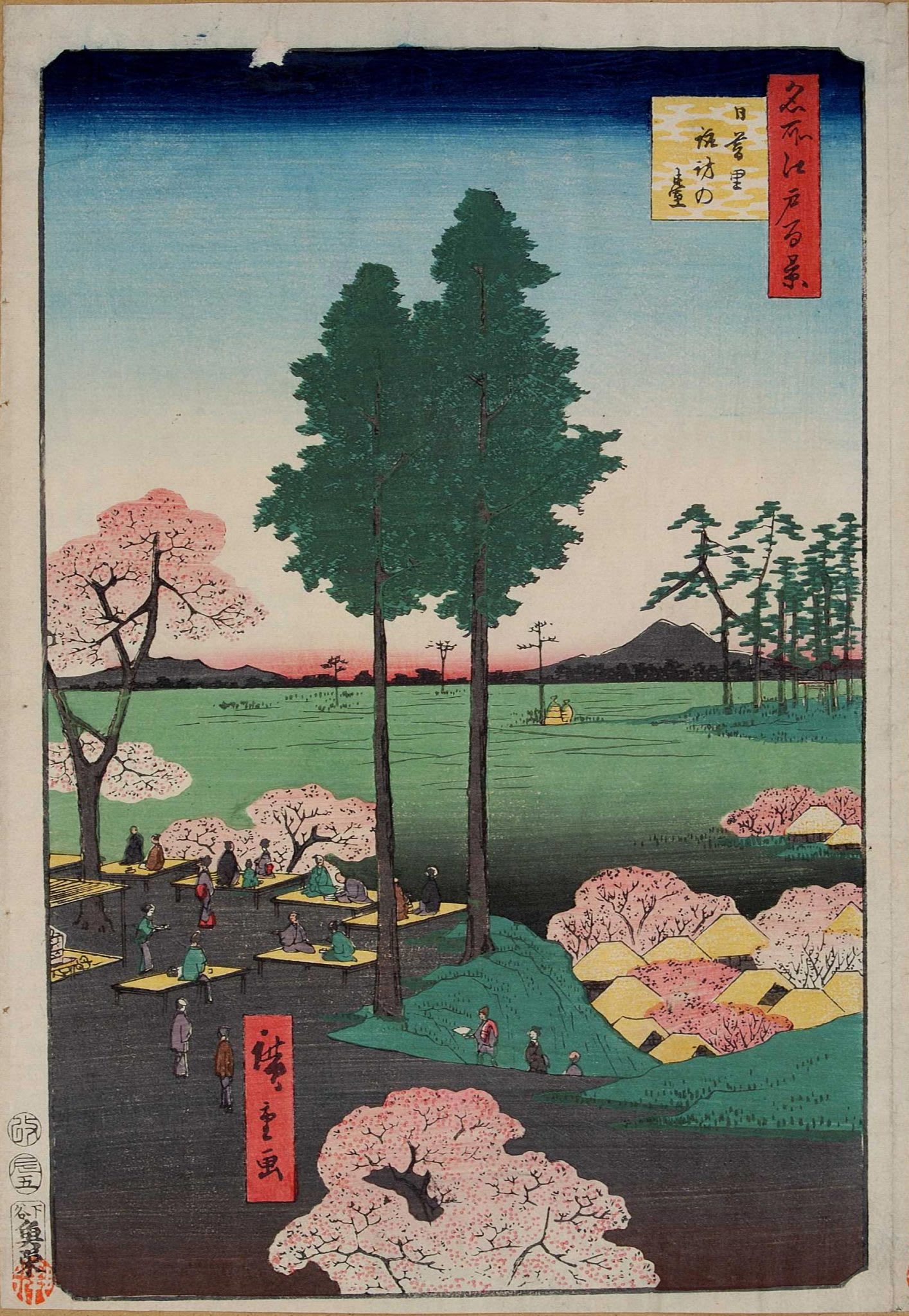 image source: 100 Sceneries in "Edo": "Suwa-no-dai" in Nippori
Because "Suwa" Shrine is located on a plateau, it used to be known to people for its beautiful scenery. "Hiroshige Ando", a well known "Ukiyoe" painter in the world, selected this spot as one of "Meisho Edo 100-kei" (Best 100 sceneries in Tokyo). Even today you can enjoy the scenery sitting on the stone bench in the shrine.
You should not miss the Autumn Festival!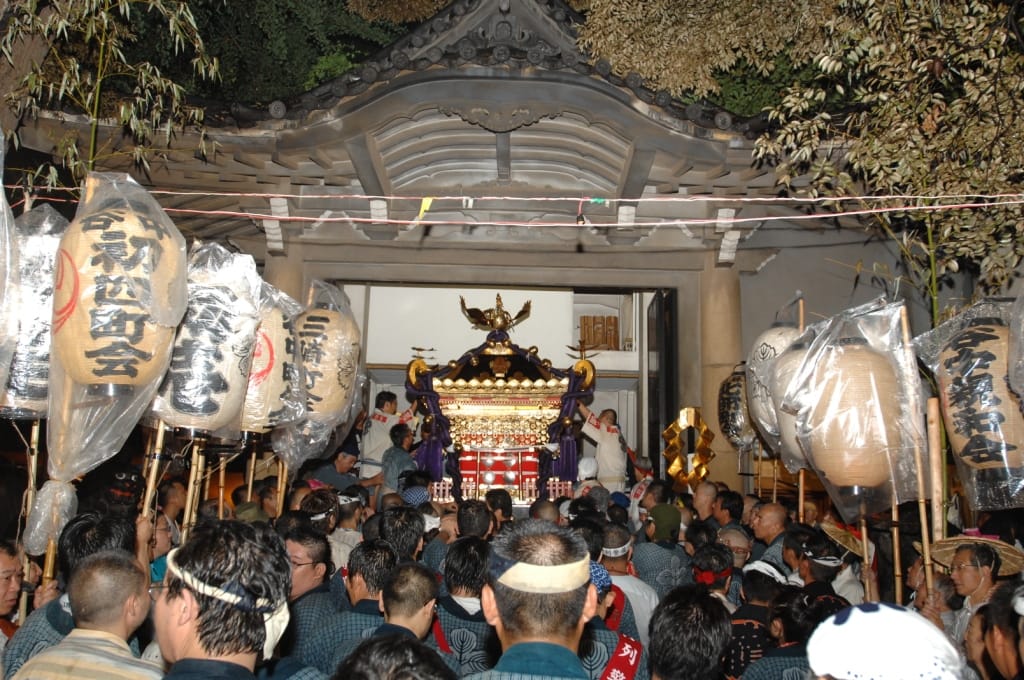 image source: 東京新聞
If you visit in August, certainly you should not miss "Reitaisai" (a local festival). There will be a lot of "Roten" (a street stall) in the precinct and along a street crowded with many visitors. You can also experience "Bon-odori" (a summer festival dance) which would certainly be a memorable event.
Information about "Suwa" Shrine
・Address: 3-4-8 Nishi Nippori, Arakawa-ku, Tokyo
・Telephone: 03-3821-4275
・Hours: Open 24h
・Closed: Open every day
・Direction (train, bus):
3 minutes walk from "Nishi Nippori" Station, "Yamanote" or "Keihin Tohoku" JR Line, "Nishi Nippori" Station , "Eidan Chiyoda" Subway Line
7 minutes walk from "NIppori" Station, "Yamanote" or "Keihin Tohoku" JR Line
・Travel time from Haned/Narita Airport, or "Tokyo" Station:
About 45 minutes from Haneda Airport/ about 60minutes from Narita Airport/ about 20minutes from "Tokyo" Station
・Official site URL: not available
Map