hanare is located in the Yanesen area which is a popular sightseeing spot for tourists from overseas. Yanesen is in Tokyo, which consists of three areas, Yanaka, Nezu, and Sendagi. The name "Yanesen" comes from a blend of these area names, Ya (Yanaka), Ne (Nezu), Sen (Sendagi).
Kominka 「hanare」

source: flickr
hanare is an affordable dormitory style accommodation with local ties; it is perfect for backpackers and tourists who are looking for and overnight stay without meals. The price starts from 9000yen for one person per night. It includes breakfast, a ticket for "sento" (public bath house) and amenities. The guest house features reception, concierge service, cafeteria, and souvenir shop.
Stay like living in traditional Japan at hanare

source: hanare.hagiso.jp
Unlike other accommodations, hanare has only a shared shower room instead of a Japanese style bathroom. The public bath ticket will provide an experience to go to a public bath house by walking this historical cityscape and enjoying a large, fun, and traditional Japanese style bath. As optional service, bicycle rental service is available for discovering the neighborhood and shopping. There is also Shakuhachi flute lessons and a walking tour that are guided in English.
Rooms and facilities at hanare

source: hanare.hagiso.jp
hanare is a cozy guest house that has 5 guest rooms. All rooms are equipped with traditional Tatami mattress and high ceilings. To enjoy the traditional Japanese lifestyle, hanare provides only Futon mattress and duvet.

source: hanare.hagiso.jp
Guests who are shy about going to a Sento bath house, a shower room is available. It features a shared toilet and shower room equipped with washstand, hair dryer, hand soap, and paper towel.
Sightseeing spots around hanare
1. Sourinji temple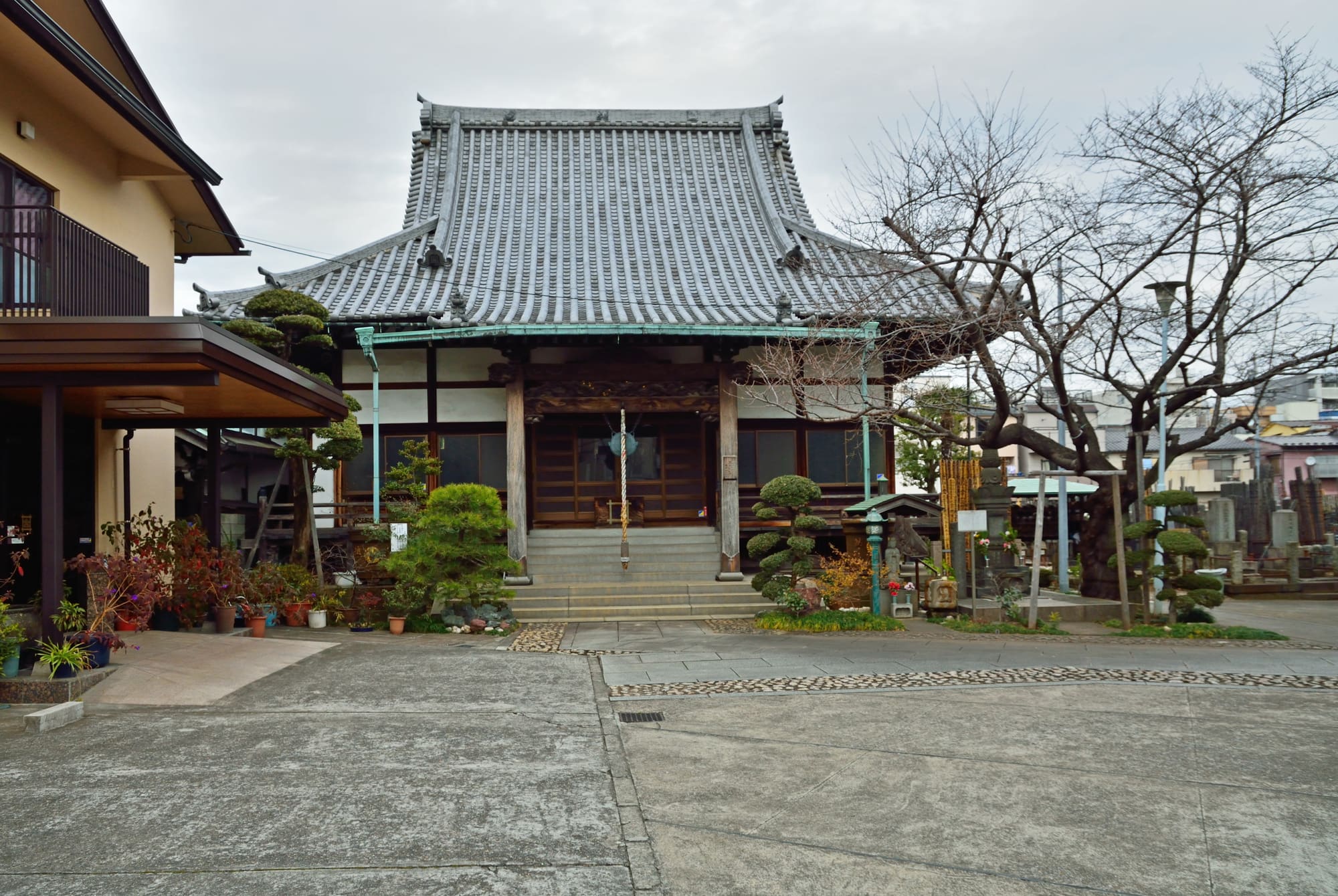 Sourinji is located 2 minutes walk from hanare, which is affiliated with the School of Nichiren-shu, which was build in 1701. The temple is known for "Hagi-dera (bush clover- temple)" since there are lots of bush clovers in the temple.
Address:3-10-22 Yanaka, Taito-ku, Tokyo
2. Himitsu-do, the shaved ice shop

source: flickr
Himitsu-do is the shaved ice shop (snow cone) located near hanare and Sourinji temple. They serve tasty shaved ice year around. The ice is made from natural water, and the menu changes every day so you never get bored. You can also enjoy light snacks during the winter season.
Address: 3-11-18 Yanaka, Taito-ku, Tokyo
Phone number: 03-3824-4132
Bussiness hour:11am to 8pm
website: http://himitsudo.com/
Information of hanare
・address:HAGISO, 3-10-25 Yanaka, Taito-ku, Tokyo
・phone number:03-5834-7301
・Check-in:3pm to 9pm/ Check-out:11am
・Maximum capacity and numbers of rooms: no information available
・credit card payment available
・Access by subway and bus:From Haneda airport: take Tokyo-Monorail to Hamamatsu-cho station: 23minutes. Transfer to JR Yamanote-line, go to Nippori station. Walk for 5 minutes from Nippori station. Total transportation time: 45minutes.
・website:http://hanare.hagiso.jp/
>>Please go to " Staying at Japanese old town; 5 guest house in Yanesen" for other popular guest houses in Yanesen.
Map