Yanesen is an area where still the atmosphere of good old days Tokyo used to have remains. If you go sightseeing Yanesen, you can't miss "Yanaka Cemetery". Many Japanese great people sleep in this cemetery, and it is also noted for its beautiful cherry blossoms in spring. This article will introduce you to those interesting sightseeing spots in Yanaka Cemetery.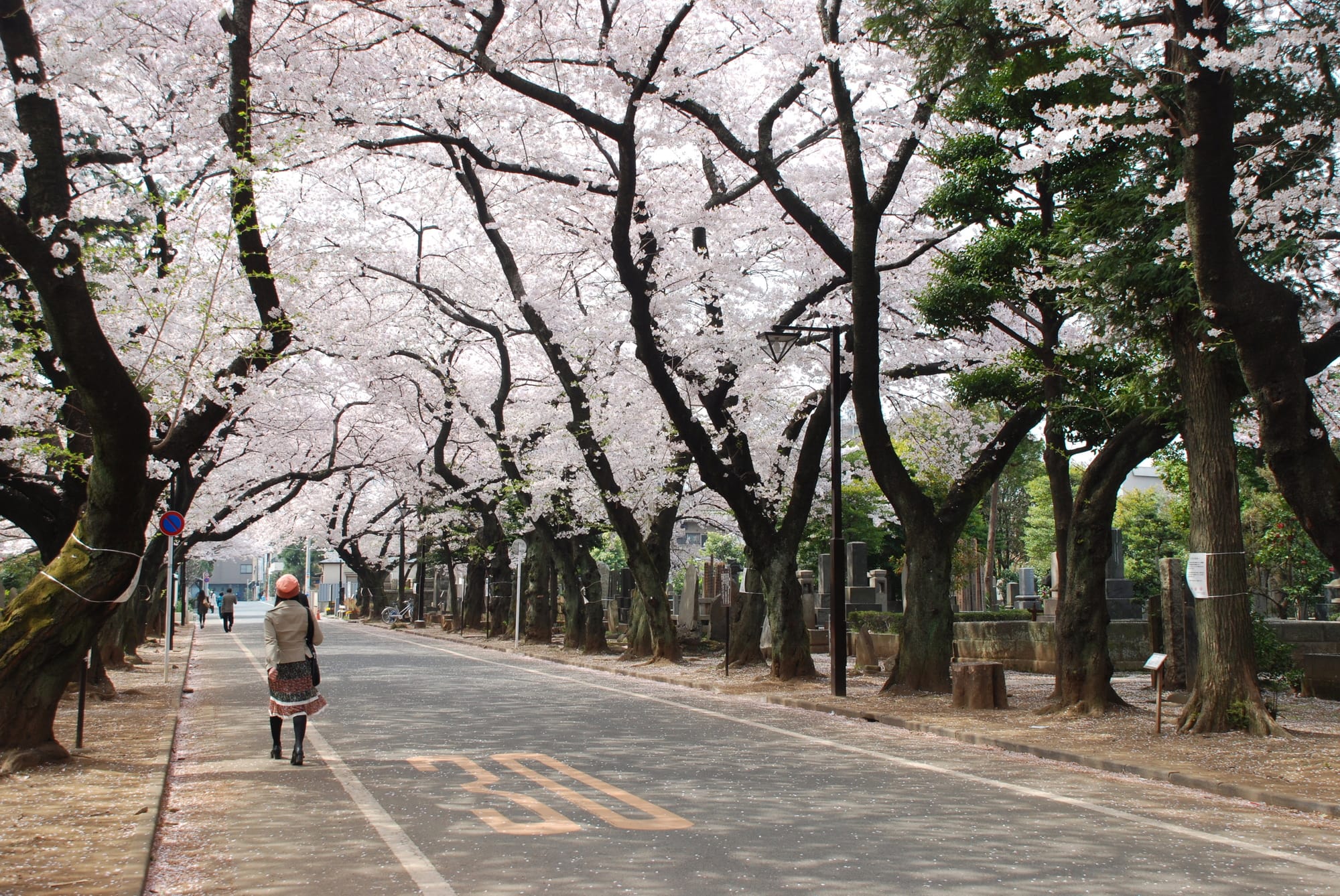 1.Want to Go to See Cherry Blossoms in Spring? Let's go to Yanaka Cemetery.
Japanese traditional event can't be talked about without Hanami, cherry blossom viewing. Yanaka Cemetery is famous for its cherry blossoms in spring. Not only local people but also many tourists come visit here to see cherry blossoms. Along "Sakura Dori" which passes through the park, many cherry blossom trees are planted. When they are in full blossom, it makes the whole street look like a tunnel. Other than that, there are many places worth visiting here. For example, there asre big cherry blossom trees scattered around, and a row of cherry trees for about 100 meters are breathtakingly beautiful. The best season to see cherry blossoms is from late March to early April. How about visit Yanesen in that season?
≫Read more about " Take a Walk at Yanesen: Let's go to Yanaka Cemetery to See Cherry Blossoms".
2.Yoshinobu Tokugawa and other Great People sleep in "Yanaka Cemetery"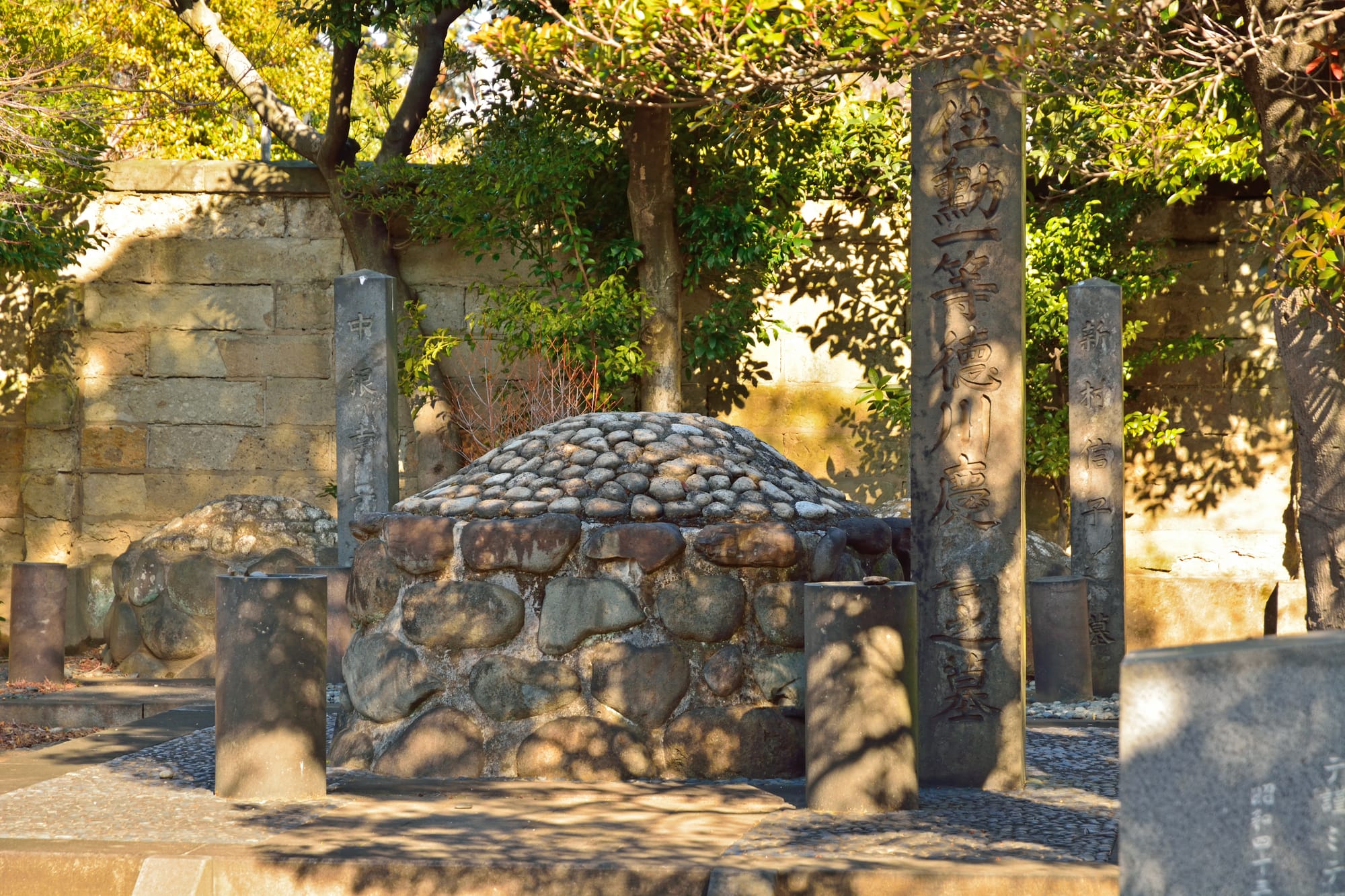 Yanaka Cemetery is a municipally‐owned cemetery that has huge land as broad as 100,000 square kilometers. There are about 7000 graves scattered around, but what characterized this cemetery is that there are many graves of Japanese great people like historical figures or famous politicians who are important for Japanese history. For example, there are graves of Yoshinobu Tokugawa who reigned over Japan as the last shogun of the Tokugawa shogunate, and also an ex-premier Ichiro Hatoyama who exerted himself to recovery of postwar Japan. How about visiting this place when you come to Yanesen.
≫Read more about "Take a Walk at Yanesen: Great people who sleep in "Yanaka Cemetery""
About Yanaka Cemetery
Access
・Address:7-5-24, Yanaka, Taito-Ku, Tokyo-To, 110-0001
・Access(metro, Buss)
6-minutes walk from JR Keisei line Nippori station
・Access(from Haneda/Narita airport, Tokyo station)
50-minutes from Haneda airport, 60-minutes from Narita airport, 20-minutes from Tokyo station
・Official website:https://www.tokyo-park.or.jp/reien/park/index073.html
Map