Fashion and subculture town Harajuku, they attract many tourists all over the world. Lately they are also famous for the birthplace for Japanese Kawaii culture. Even though they are well known for its pop culture, they also offer yummy food. There are a lot of restaurants and cafes, as well as their original local food places. You shall check them out.
Gourmet spots Harajuku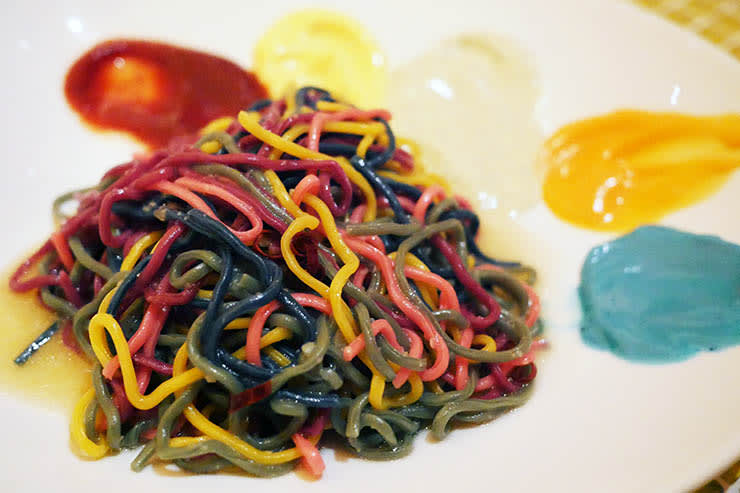 source:バズプラスニュース
Harajuku is the landmark for the latest pop culture. There are full of youngsters gathering together. You can see the latest fashion as well as the trendiest gourmet food. You can try out different foodies, while you walk around the town. There are many food places: with long histories, high-end brands, food from the world, take out specialists, and authentic Japanese food.  There are also original shops that offer Kawaii themed colourful sweets and odd menus. You shall try out their unusual and unknown taste.
Harajuku's must try sweets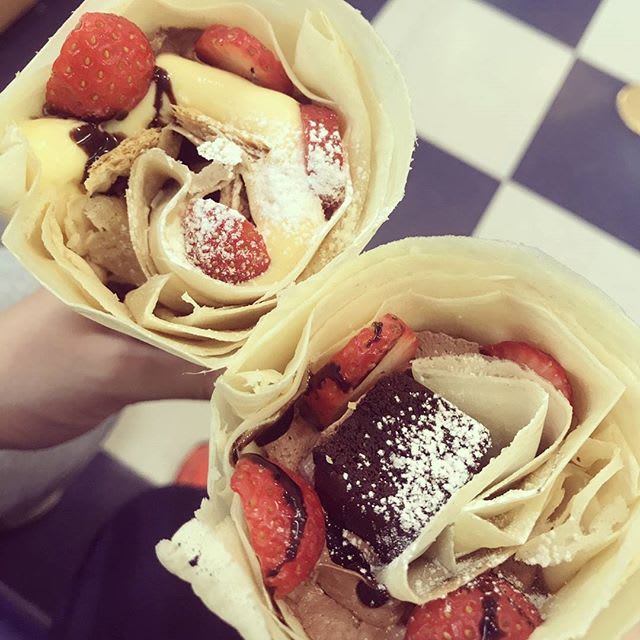 source: travel-note
Harajuku is well known for its crepe shops because it's easy for people to eat on go. There are other shops as well: freshly made crisps shop CALBEE plus; Taiwanese pop up shop Mangochacha; and great volume burger place The Great Burger. Some of them are very popular so you need to queue up to get them. There are gourmet tours in Harajuku so why don't you try them?
What is locals' recommended route for foodie?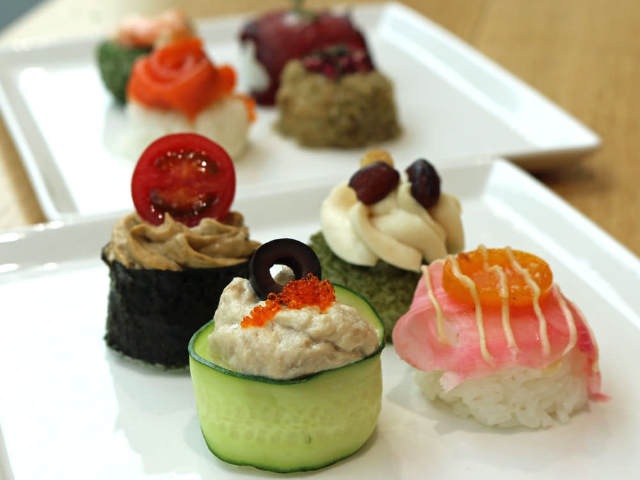 source:ぐるなび
Harajuku offers you lots of food to go, you can enjoy them while you walk around the town. Crapes are the most famous but there are many others: lobster specialist LUKE'S; cat street's deep fried bread COCO-agepan; and rice ball place in Laforet Harajuku onigiri stand Gyu! They are all recommended but there are also B class gourmet places that offer interesting food choices. You can join the tour that the local tour guild would take you to unknown food places to try out their unique menus.  Surely you can have a fully packed walking tour.
Also recommended! Harajuku walking tour
Lets get Kawaii items! Harajuku Kawaii tour!
https://www.magical-trip.com/experiences/tokyo-yokohama/kawaii-master-harajuku-shopping-tour/3aeb4d8c-ec1d-4d69-a4b4-ca761eb57fee
Now everyone is aware of Japanese Kawaii culture, this tour would take you the world of Kawaii. Harajuku Kawaii tour would take you to local Kawaii spots. An expert guide would take so you would not miss anything or get lost in this busy town.
【リンク1】
https://www.magical-trip.com/experiences/tokyo-yokohama/kawaii-master-harajuku-shopping-tour/3aeb4d8c-ec1d-4d69-a4b4-ca761eb57fee