From Shibuya, you can go to Yokohama in about 45 minutes by train. The city is in Kanagawa and many places to go. So, it's recommended for sightseeing. Highlights are historic building, international landscape of Yamanote area, Ferris wheel and urban view. The most recommended landscape is where you can see sea.
This article will introduce you about sea bus as Yokohama photogenic spot, unique sea access as port town. Enjoy Yokohama landscape from Sea bus .
≫To get more details, check also "Yokohama photogenic spots recommended 10 selections"!
Yokohama photogenic spot Sea bus (bass)
About Sea bus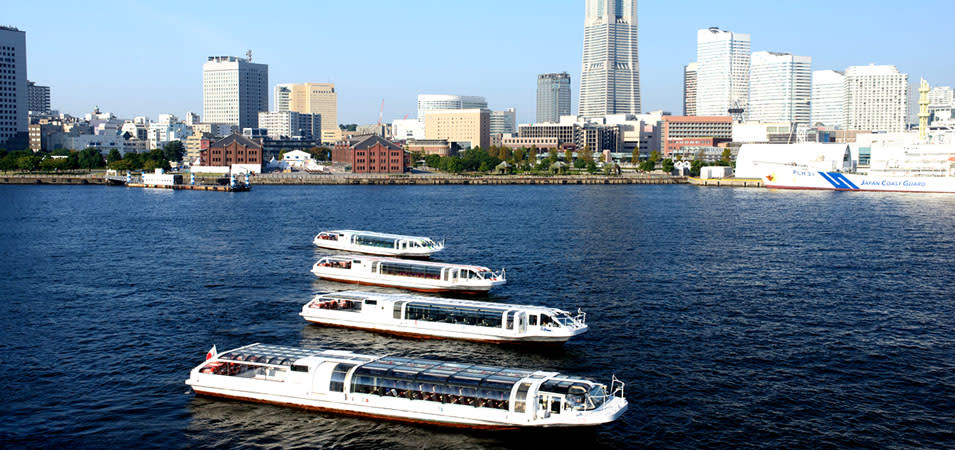 source: Yokohama cruising
Sea bus is accessible from Yokohama station east exit, Minatomirai, Pia Red Brick and Yamashita Park. This is unique sea access of Port town Yokohama. For your information, the spelling is not "SEA BUS" but "SEA BASS" as Japanese sea perch. This is originated that around Yokohama station east exit (Katabira river) estuary, freshwater and seawater are mixed.
Sea bass has no traffic jam and convenient to transport. In addition, you can look Yokohama port landscape at the same view point from water. From the big window of ship, landscape looks so beautiful. Air-conditioning is good inside and you can enjoy convenient cruising through the year. At deck, you can have cruising with feeling the wind.
Sea bass goes through Yokohama sightseeing spots. So, it's recommended to take memorial photo with them. You might get different shots of Port town and sightseeing spots from the ground. It must be also good to take pictures inside the cruising. Why don't you memorize special moment on your photo?
Sea bass photogenic spots "Minatomirai"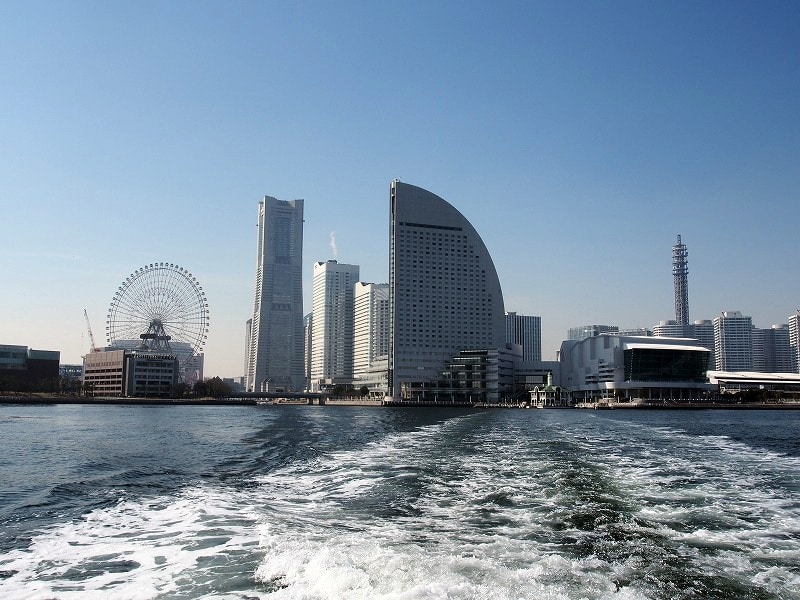 source: Yokohama tsuzukilife
Sea bass connects major sightseeing spots. It is interesting that you can see the town and sightseeing spots from the sea. the pictures from the sea itself is photogenic. The pictures at magic house are also recommended when building starts lighting. "Illumination cruise" to see night view is operating every Friday, Saturday and Sunday. It departures at 19:30 from Yokohama Bay Quarter 2nd floor. This course is 60 minutes cruise with guide and goes Cosmo rock Ferris wheel, historical Yokohama Bridge.
Sea bass photogenic spots "Yokohama Cosmo world"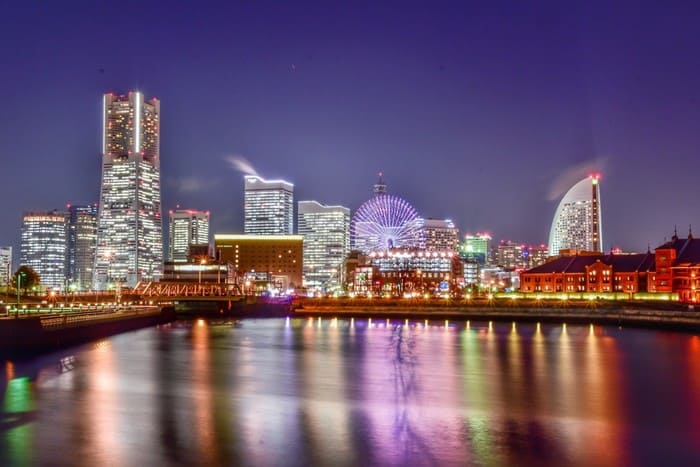 Source: icotto
Yokohama night view reflected on water surface is photogenic and many people might want to take. The best Yokohama night view spot is the landscape including Yokohama Cosmo world Ferris wheel. Colorful landscape is beautiful and moving. Photo shooting from the water surface will reflect light on the water in front and shows presence from the shop. Talking different photos as from the ground is the best part of sea bass.
What's Yokohama?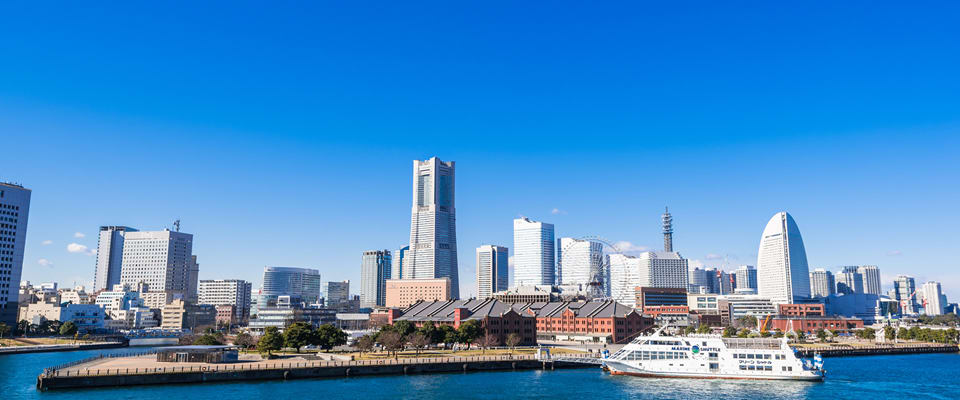 Source: Shizutetu just line
Yokohama recommended sightseeing areas are Yokohama station area, Minatomirai area, Yamashita Park area, Kannai area and Chinatown area. Sea bass which was introduced in this article goes these areas. Sea bass is enjoyable not only for cruising but also as transportation tool from one, two stations. Let's use it and enjoy Yokohama walk and landscape from the sea. The landscape from the sea would show you of Yokohama's over 150 years history after open port.
Access to Yokohama
From Tokyo station
Walk from Keihin tohoku line "Kannai station". About 45 minutes
From Shibuya station
To Tokyu toyoko line "Yokohama station". About 45 minutes
From Haneda airport
Keikyu airport line "Keikyu Kamata station". To Keikyu honsen "Yokohama station". About 30 minutes
Recommended place to go Yokohama!
Romantic Kimono Photo shoot – Yokohama Tour
There is a tour to enjoy photogenic Yokohama. It is "Romantic Kimono Photo shoot – Yokohama Tour" At this tour, you can select and wear your favorite kimono. With kimono, you can go around Yokohama sightseeing spots. At photogenic spots, you can take pictures with kimono. Guide who knows detail about local spots will guide you to the sightseeing spots with feeling relaxed. Why don't you join and get memorial photos?