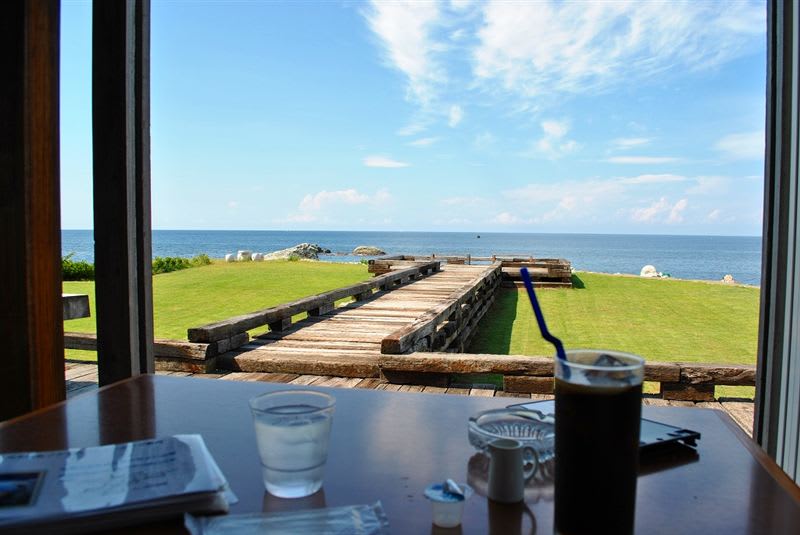 http://minkara.carview.co.jp/userid/770575/spot/658001/
Cafe Mare is a cafe-restaurant located in Fukui. Located in Japan coast side of Fukui city. It is possible to overlook the sea and the sky of the Sea of Japan. There is a splendid view of the garden facing the sea. The blue sea and sky spreads into your entire field of view. The time of this place passes slow. We recommend this cafe restaurant because you can relax and enjoy the beautiful view of the Sea of Japan. Here we introduce highlights of cafe Mare.
Also if you want to know the best 5 restaurants in Fukui including this place, please also see Fukui Local Restaurant Guide.
cafe Mare, a cafe on the Echizen coast facing precious wide view of Japan Sea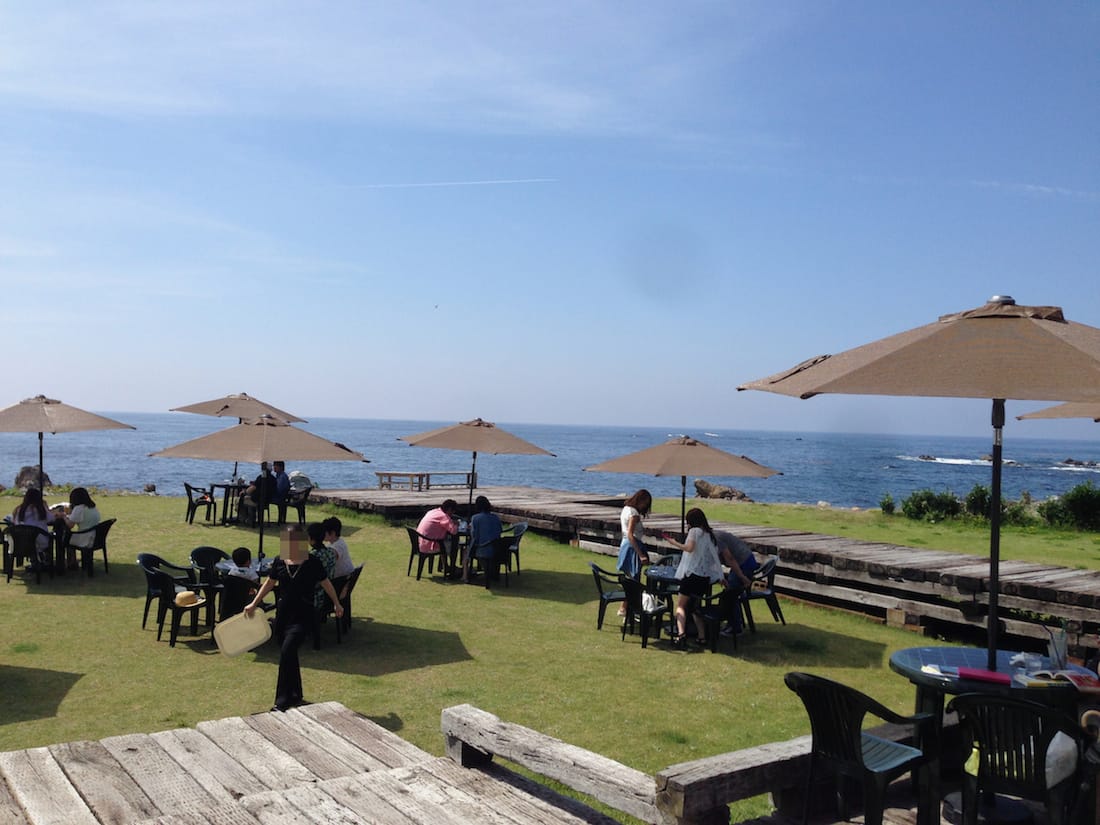 http://opencarlife.com/2014/10/mare/
Cafe Mare is a cafe restaurant facing the Echizen coast of Fukui city. The Sea of Japan spreads into your entire field of view and time of this place passes slow. Especially on a sunny day, beautiful sky and sea spreads in front of you. While enjoying the view made by sky and sea, it is possible to spend a healing time that passes slow.
To enjoy the scenery of the Sea of Japan, it is a great location. The view is really good. From any seat you can spend a lot of time viewing the beautiful sea. You can feel the closeness and the wideness of the sea. Some coasts in Japan, the smell of sea is strong. But this place does not smell. You can really relax and enjoy the sea here.
In addition to the great location it is a cafes restaurant that has many green such as lawn and flowers. There is a wooden road that goes towards the sea from the store and you can really enjoy the feel of the resort. It is a great spot to take a photo too.
The second floor is a relaxation salon. It is possible to receive massages such as foot massage and head massage. A superb view of the Sea of Japan, delicious cuisine, time that passes slow and massages. What a luxury cafe. Your heart and body will both be healed.
Original cafe foods and drinks of cafe Mare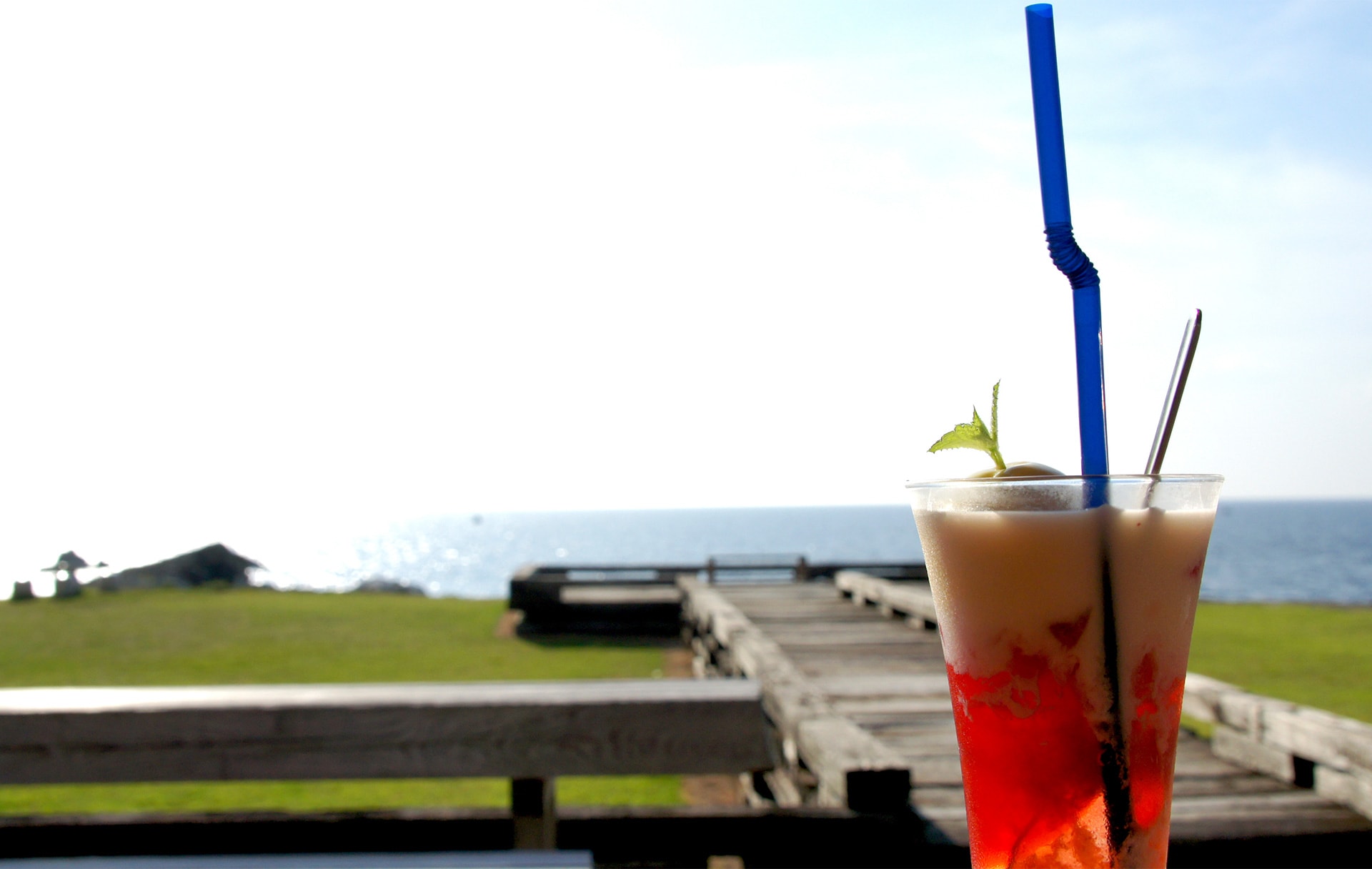 http://cafemare.jp/
At Cafe Mare, they are waiting for you with a menu of delicious things and a superb view of the Sea of Japan.
Wide variety of food. It is possible to enjoy many kinds of original food.
For example, chef's choice for autumn-winter season is crab cream chowder. The clam chowder inside the bread contains crab. The marriage of clam chowder and crab tastes delicious.
Also, various food menu such as soups, salads sets and dessert set which includes cakes are available too.
In addition, drinks can be selected from the more than 20 choices on the menu. Not only typical cafe menu like coffee and tea. Juice such as smoothies, yuzu soda and berry cherry soda are also available. You can also order a beer too.
How about making your stomach full with delicious drinks and food and enjoy the healing time.
Prices of cafe Mare
Most of the food menu at Cafe Mare are 600 yen to 1,000 yen.The drinks are 400 yen to 500 yen.
Rates of massage. foot massage, body care and head therapy are 1,200yen per 15 minutes.Lymphatic massage is 6,800 yen per 60 minutes.
Opening hours of cafe Mare

http://funlife101.blog.jp/archives/5718844.html
The business hours of Cafe Mare is from 10:00 to sunset. Last order is 30 minutes before sunset. Business hours depends on sunset time. Following are the estimated business hours.
January, February, March and April = 10:00 to 18:00
May, June, July and August = 10:00 to 19:00
September, October, November and December = 10:00 to 18:30
The relaxation salon is open on Monday, Wednesday, Friday (11:00 to closing time) and Sunday (12:00 to 16:00).On Tuesday, Thursday and Saturday they are closed.
Location and access of cafe Mare
Cafe Mare is located along the Japan coast in Fukui city.From JR Fukui Station, take the Keifuku bus bound for Ayukawa. The ride is about 55 minutes.Get off at the bus stop called Onyu. It is about a 5-minute walk from there.
Reviews of cafe Mare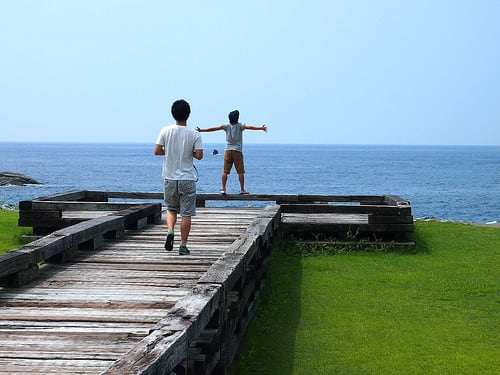 https://watanabemitsutoshi.com/cafe-mare-fukui
What kind of impressions did the visitors of Cafe Mare have. Following are some reviews that might be helpful if you are planning to visit Cafe Mare in the future.
Nodata T – visited alone
A good coffee with the best view.
Cozy atmosphere with fireplace in the cold and a deck for warm days. Friendliness of the attendants.
disco0603 – visited with family
Did not imagine that there was such a fashionable cafe around the Sea of Japan.We were looking for this cafe and we visited. This time we visited during coffee time. The Sea of Japan was spreading in front of our eyes. You can spend a good time without speaking or doing something.
Coffee is served in cup saucer of Bizen, you can enjoy a good coffee, which beans are grind after the order. They also have a cute original blanket so it's okay even if it's chilly.
atsukos2013 – partner and visit
The table arrangement makes it possible to look the rough waves of the Sea of Japan in front of the eyes. If I can stay a whole day at this cafe, i would like to bring a book and get relaxed.
Mako1729 – visited with friends
This is a place where you can feel the wind and relax! Very comfortable space too! Delicious drinks and food. Also the staff were friendly and able to have a fun conversation with them. This place really heals you!
Other basic info of cafe Mare
TEL
0776-88-2323
When you call from oversea, +81-776-88-2323
Reservation
Accept telephone booking
Drink
Beer, soft drinks
Good for whom
Alone, couple, friends, family
Website