"Your name" is a Japanese animated film about the miraculous encounter of two high school students. It became an international box-office sensation in 2016, and its sophistication and landscapes rendered with painterly detail were highly acclaimed. The DVD was released in July 2017, and limited versions are on sale from different stores. Here is the information on the places the film's settings were based and where you can shop for DVD and official movie merchandise!
How to enjoy "Your Name" to the fullest
Official movie merchandise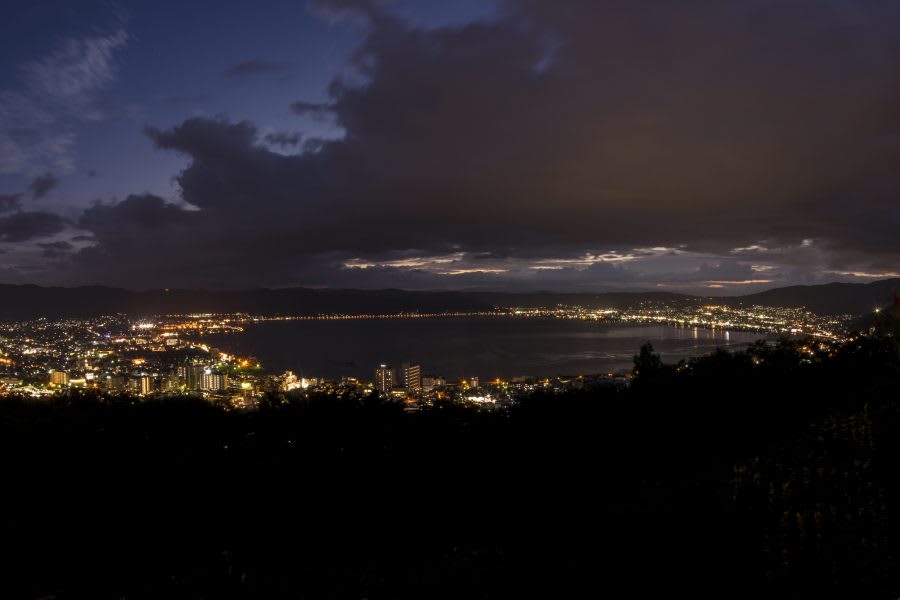 Two main protagonists in the film are Taki Tachibana, a teen boy attending high school and living with his father in the center of Tokyo, and Mitsuha Miyamizu, a high school girl who lives in a fictional rural town in the mountains. These two had no connection to each other, but one day their bodies were swapped and they spent a day trapped in someone else's body. Continuously mysterious events started happening to them while thinking of their out-of-body experiences as dreams. "Your name" is a masterpiece of director Makoto Shinkai who is a legend of Japanese animation world, which was established a new history in Japanese subculture world.
The best shops to buy DVD Blue-ray
The film DVD Blu-ray is currently available in 3 different editions.  DVD Blu-ray Standard Edition, Blu-ray Special Edition 3-disc, each with English and Chinese subtitles. You can easily purchase these items at one of following bookstores, CD shops and consumer electronics stores all over Japan. Major bookstores in Tokyo such as Kinokuniya bookstore (Shinjuku shop), Junkudo (Ikebukuro shop), CD shops such as Tower Record (Shibuya shop), HMV (Shinjuku shop), Yodobashi Camera (Akihabara shop), Big Camera (Shinjuku East Exit shop) carry the selections.
Some shops offer a variety of limited items and original goods. Look for a set of book covers at Kinokuniya Bookstore and a memo pad set of Taki and Mitsuha printed at Tower Records. In addition to the above, the video rental shop Geo carries magnet capsule toys and a chance to win some movie items such as comet clocks, towels and posters as well.
Want to know more about the movie? Books and Art Book
If you like to learn more about the world of "Your Name," why don't you grab some books linked to the film? If you want to find out more about the movie itself, don't miss "the official visual guide, Your Name directed by Makoto Shinkai." You'll enjoy stories of detailed settings such as main characters and landscapes, small accessories, storyboards of the film. For those who were impressed by the landscape paintings in the movie, pick the "Art Book of Your Name Directed by Makoto Shinkai." It covers more than 200 pieces including the city of Tokyo and the natural scenery of fictional town Itomori where Mitsuha lives. How about a unique gift like a coloring book for those who like the movie?  You can color the film scenes as you like!
On top of it, it comes with a tote bag with panorama view of Itomori printed as an add-on.
Theme Song has topped Japanese charts, and it is the important elements of the movie
The theme music was composed by "RADWIMPS" who earns a large popularity in Japan. With his distinctive voice, the music adds to enhance the magical world of the movie. The Japanese version of CD jacket has the printed image of the comet passing through which is the most crucial scene in the film, and it covers all the theme songs and the soundtracks. The English version has the image of the sunset over the lake printed; it includes 4 songs including theme song in English composed by RADWIMPS vocalist Yojiro Noda who rewrote in English based on the film scenes and emotions. You can purchase these CD at HMV, Tower Record, Shinseido and Yamanogakki which has large stores in Ginza.
Personal Planetarium which brings you back to the film scene
While traveling in Japan, don't miss to pick up a Homestar Planetarium which projects the scene that Taki and Mitsuha meet for the first time – the most crucial moment of film, changing gradually from sunset tonight until the appearance of Tiamet comet which shines its beauty although it has a danger to destroy the whole town. It also plays music box version of theme song "Zenzenzense" (Past past past life) when the sky changes its color.
The planetarium creator designed the sky, and you can enjoy the night sky as it would have actually appeared.
Your Name. Official goods you can't miss out!
Want more official movie products? Check out the limited-time only store, TV station official shop, Tree Village located at West Yard 4F Tokyo Soramachi – Tokyo Sky Tree Shopping Center. You can find 120 varieties of goods such as trumps, jigsaw puzzles, mobile phone cases and sweets. Their cleaner cross of the handwriting-alike print of "who are you?" which Taki wrote to Mitsuha is one of the most selling items which often are often sold out. Check it out the place since the movie ended theater showing and hard to find official merchandises elsewhere!
Your Name. Visiting the landmarks used in the film!
Many of movie scenes are based on actual places throughout Tokyo, fictional rural areas inspired by Hidatakayama in Gifu and Suwa Lake in Nagano.
"The staircase where Taki and Mitsuha meet"
The staircase where Taki and Mitsuha meet in person is Suga Shrine located in Yotsuya. The snapshot of two on the stairs is used in the main poster. "Yotsuya Station is the nearest station to get there.
Yotsuya station is also the place where Taki and Miki Okudera used for their meeting point for a date.
Address: 5 Suga-cho, Shinjuku-ku, Tokyo 160-0018
Access: 6 minutes walk from Exit 3 of Yotsuya-Sanchome station on the Tokyo Metro Marunouchi Line. Or 12 minutes walk from Exit 2 of Yotsuya station on the Tokyo Metro Nanboku Line.
URL:http://www.sugajinjya.org/
"Pedestrian Bridge near Jr Shinano-machi Station"
The bridge appeared a couple of times in the film, one of the scenes where Taki was upset when he could not get hold of Mitsuha by phone as he wanted to ask her how the date went with Miki.
It is located on the way to Jingu stadium after turning left from the Shinano-machi station exit. You can also see the famous landscape from the bridge which is featured on the DVD package.
Access: 1 minute walk from JR Shinano-machi station
"The restaurant where Taki works as part-time"
The Italian restaurant, where Taki works part-time after school, is the "Cafe La bohéme" in Shinjuku Gyoen. The two-story restaurant has an impressive stairwell. You can feel that you are in a movie set since the restaurant is the actual model which appears in the film.
"Cafe La bohéme Shinjuku Gyoen"
Address: Cosmo Shinjuku Gyoen Bldg., 1-1-7 Shinjuku, Shinjuku-ku, Tokyo 160-0022
Access: 2 minutes walk from Exit 2 of Tokyo Metro Marunouchi Line
URL:http://www.boheme.jp/shinjukugyoen/?lang=en
"Miyamizu Shrine – Mitsuha's home"
Mitsuha is a shrine maiden at Miyamizu Shrine although it does not exist in real life.  It is believed that "Hie Shrine" and "Keta Wakamiya Shrine" in Hida Takayama are used as the model.  Both of them are located in Gifu Prefecture, so stop by Hida Furukawa Station where Taki and Miki got off to see Mitsuha before heading to those shrines.
Hie Shrine
Address: 156 Shiroyama, Takayama-shi, Gifu 506-0822
Access: About 20 minutes walk from Takayama Station on JR Takayama Main line. Or 10 minutes by taxi.
Keta Wakamiya Shrine
Address: 1297-Furukawa Keta, Hida-shi, Gifu 509-4212
Access: About 20 minutes walk from Hida Furukawa Station on JR Takayama Main line. Or 10 minutes by taxi.
"The town of Itomori"
Itomori is a fictional town, but it is said that the model town is Suwa Lake in Nagano, the hometown of Director Makoto Shinkai. You can see the same spectacular view of the film from Tateishi Park.
Suwa Lake and Tateishi Park
Address: 10399 Suwa, Suwa-shi, Nagano 392-0003
Access: About 40 minutes walk from Suwa Station on JR Chuo Main line. Or 10 minutes by taxi.
URL:http://www.city.suwa.lg.jp.e.ca.hp.transer.com/www/info/detail.jsp?id=594
If you are interested in going on an anime related tour in Japan, please also see Akihabara Anime & Games Tour with Maid Cafe.