The Yokohama Chukagai (China Town) had been created since 19 century, nowadays, it became popular sightseeing spot and countless number of Chinese restaurants are standing crowdedly. Since Minatomirai train Line had opened to traffic and 「Motomachi・Chukagai Station」 had been built, more travelers has visited there. Today, we will introduce some restaurants and shops that allow you to eat around. First is Edosei that provide Butaman (a steamed pork bun) that is famous for the most beautiful Butaman in Japan.
If you want to learn more about Yokohama Chinatown other restaurants, check >>Yokohama recommended Chinese restaurant best 10!
Edosei
About the Edosei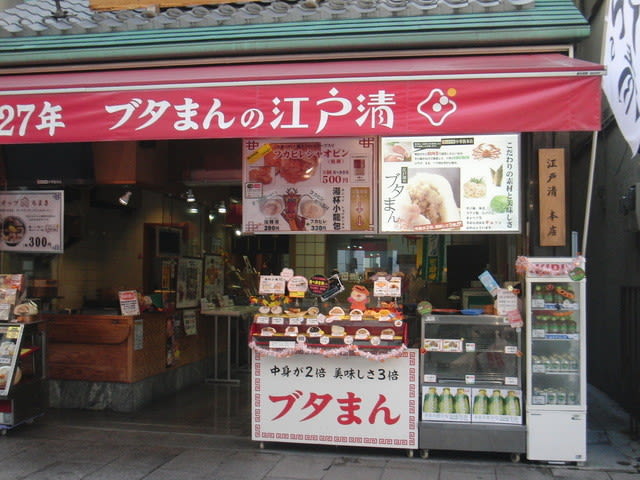 source: tabelog
Edosei Main Restaurant has 120-year history. It is located along the most bustling street in Chinese Town 「Chukagai Odori」. This restaurant has the specialty, Butaman (a steamed pork bun) that has been often introduced by Japanese TV programs. We can easily find out that this restaurant is popular just by seeing the long line in front of the restaurant, especially on daytime in weekends. It is good for travelers because we can eat Nikuman while sightseeing. The steam floating over the Bamboo steamer will make us hungry.
Butaman

source:tabelog
The most popular menu is Butaman that made by Bamboo steamer in front of the restaurant. This restaurant's Nikuman is said to be the best one in Chinese Town. It has a mild taste with ginger and very juicy. It is made from enough amount of seafood such as shrimps and crabs. It is very juicy and we strongly recommend you to try once. And it is big and heavy! But once we start eating, we can't help eating more and more. Good meat's flavor and soup will taste very good. The outside of bun is very soft. You must want to try one more after you have it.
Kanehana Shumai(1 box contains 10 pieces)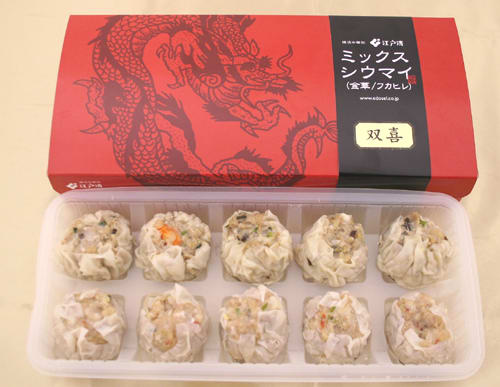 source: rakuten
Kanehana Shumai is the specialty of Edosei. It is made from pork, shrimp, Shiitake, Kanehana ham that said to be 3 major ham in the world and good flavor. 1 box contains 10 pieces. We can preserve it in a freezer maximum for a month, so it is good for souvenir. The best way to cook it is steaming with steamer. Before steam it, we need to thaw it for 12 hours. Then it would be very soft texture like we eat in the restaurant. Of course, a microwave is also available for cooking.
Access
Address: 192, Yamashita-cho, Naka-ku, Yokohama-shi
Business Hour:[Monday ~ Friday]9:00AM ~ 8:00PM [Saturday・Sunday・National Holiday]9:00AM ~ 9:00PM
Regular Holiday:New Year's Day
Access:2 min walk from exit No.2 and 3 of 「Motomachi Chukagai Station」 on Minatomirai Line.
What is Chukagai?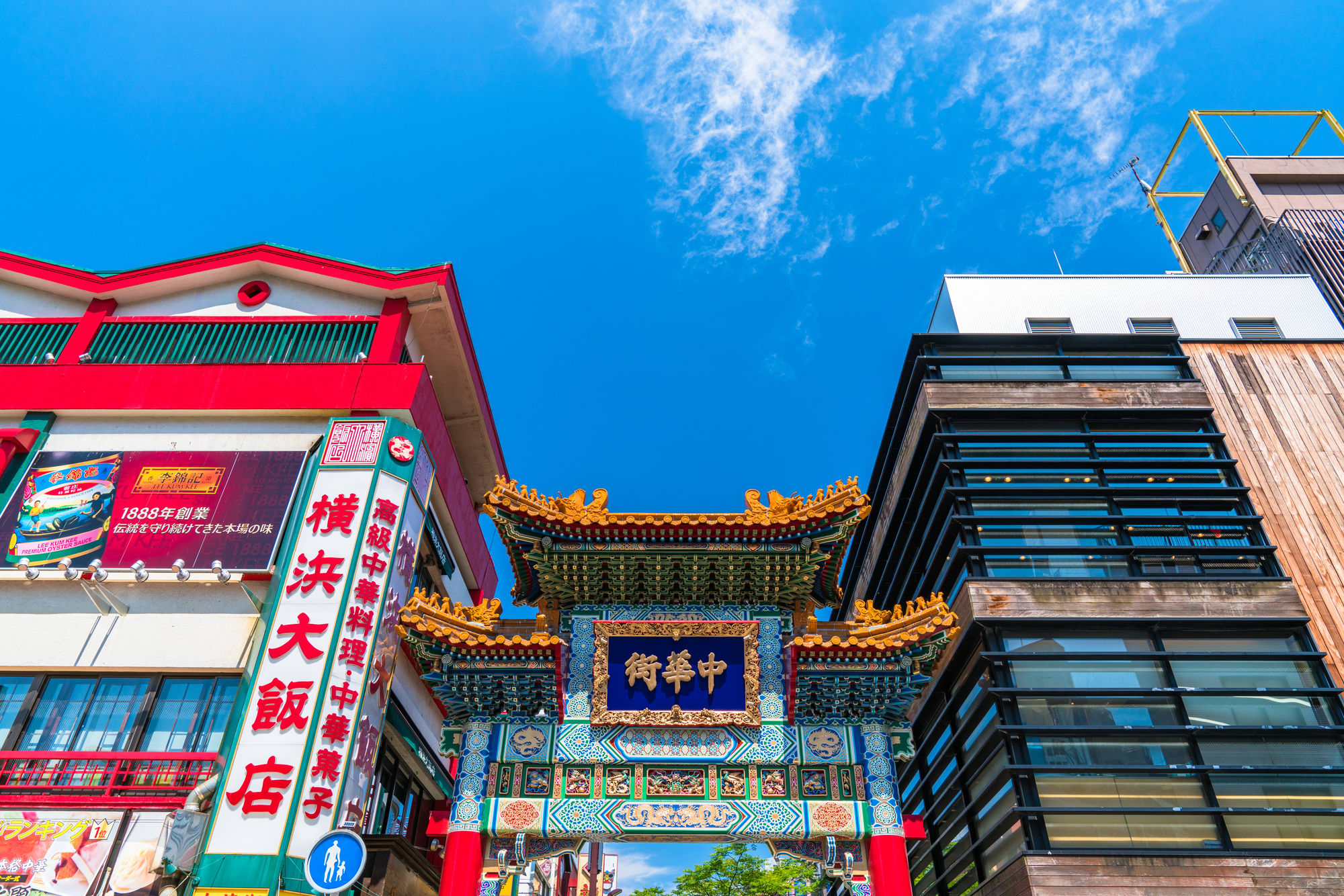 The attractive point of Chinese Town is not only the food. There are lots of general stores, the stores for Chinese ingredient, and fortuneteller service shop. In addition, there are mausoleum such as Kanteibyo and Masobyo that enshrine the Chinese typical religion's god. Those peculiar architectures that has very the Chinese atmosphere are worth to sightseeing. 「Yokohama Daisekai」is also recommended spot for sightseeing where we could experience Chinese tastes and history, and tradition. You can fully enjoy Chinese Town.
Access to Chinese Town
From Tokyo Station.
About 8 min walk from Keihin Tohoku Line 「Ishikawacho Station」 – Total time required is about 51 min.
From Shibuya Station
Just nearby Tokyu Toyoko Line 「Motomachi Chukagai Station」 – Total time required is about 45 min.
From Haneda Airport
About 8 min walk from 「Yokohama Ningyonoie-mae」 by Airport Bus Haneda Airport Line – Total time required is about 31 min.
Here is recommended spot when you visit Yokohama!
Romantic Kimono Photoshoot – Yokohama Tour
There is local tour that allow you to enjoy sightseeing to Yokohama while wearing Japanese Kimono. Yokohama has a lot of sightseeing spots such as Japanese garden and bay, historical architecture. This tour has an English bilingual guide so you can enjoy sightseeing without any stress. Let's select your prefer Kimono and enjoy sightseeing!