Nezu Shrine is one of the most popular shrines in Tokyo visited by many local people and tourists, as a shrine that has a long history and offers a lot to see. Nezu Shrine is a beautiful shrine with amazing architecture that is highly recommended to visit for photo opportunities as well as just to enjoy the scenery. Here are some guides on the main features of Nezu Shrine.
If you want to learn more about Yanesen's shrines and temples, please visit the page for the "Top 4 recommended Yanesen shrines & temples".
About "Nezu Shrine"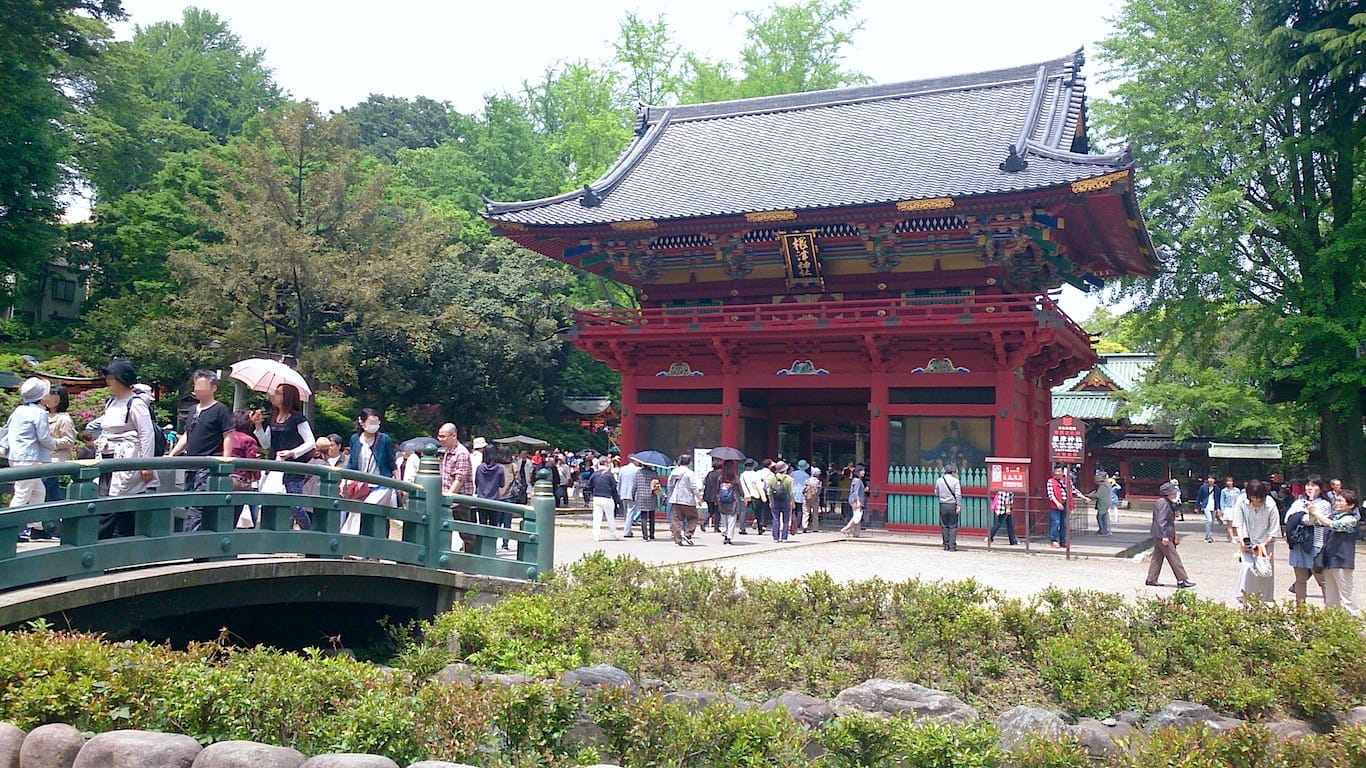 image source: Burabura Shrine 
Nezu Shrine is one of the most popular historical shrines in Tokyo that has been established more than 1,900 years ago by Yamato Takeru-no Mikoto, a Japanese legendary figure. It is located in Sendagi of Yanesen area covering vast area of approximately 23,000 square meters. A national important cultural property, Nezu Shrine retains most of its beautiful structures and gates, as they were when the shrine was first built in 1706. It is also considered as a "strong luck shrine" that miraculously survived through disasters such as earthquake and Tokyo bombing.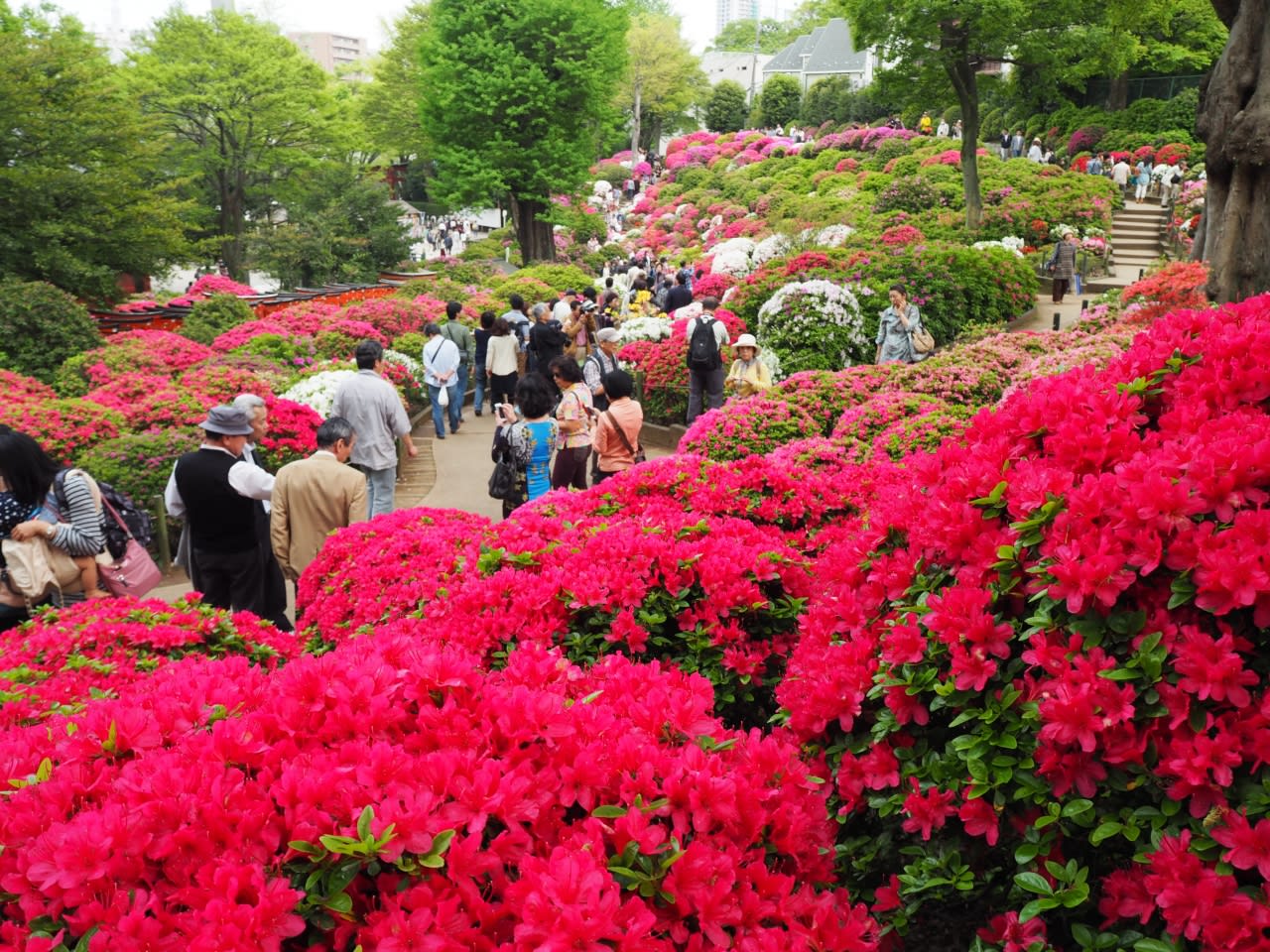 image source:  4travel 
Nezu Shrine is known as one of the most beautiful shrines with ponds, moss garden and azalea garden. A famous Japanese author Ryotaro Shiba praised the shrine as "quiet precinct and strong architecture" so it is worth to visit at least once.
Especially during the famous azalea festival from April to May, over 3,000 flowers bloom emphasizing the beauty of the shrine. Nezu Shrine is a popular destination of many tourists with plenty of things to see.
Highlights of "Nezu Shrine"
Do Not Miss the "Prayer Tree of Kaya", Famous for Love Blessings!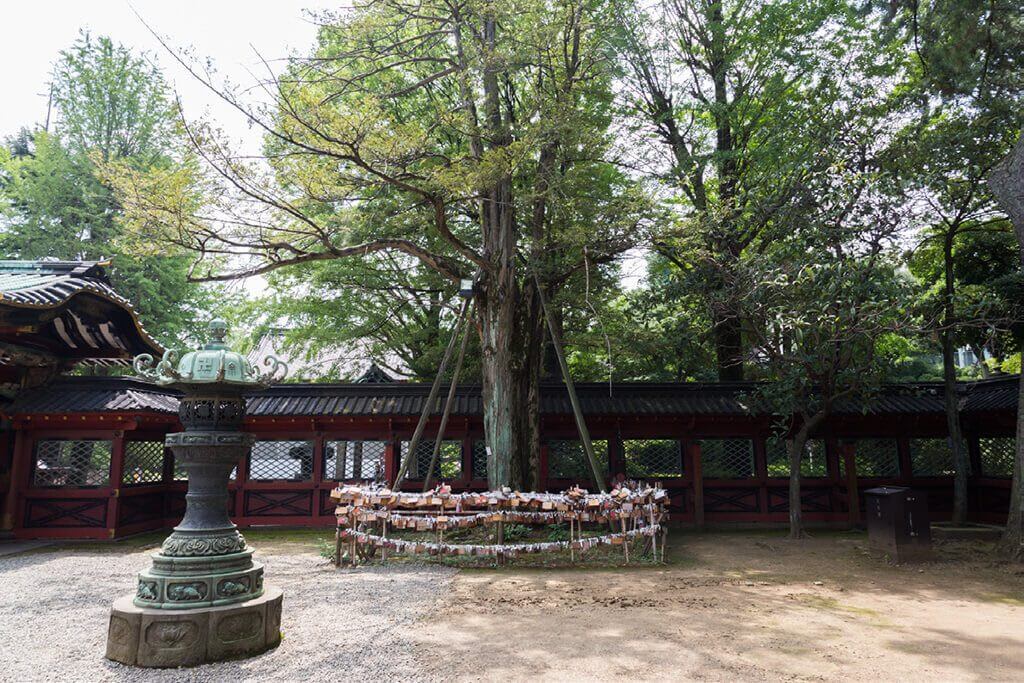 image source:  Stroll Tips
In front of the Shaden, which is the main shrine, you can find the big kaya tree standing. It is said that the God of white snake reside in the holy tree, and if you make a prayer, the tree grants people wishes. Nezu Shrine inherits the genealogy of famous shrines with marriage, there are a lot of people who visit to pray for a good marriage and love blessings.
Enjoy the Mysterious Power at Impressive 1,000 of Torii Gates!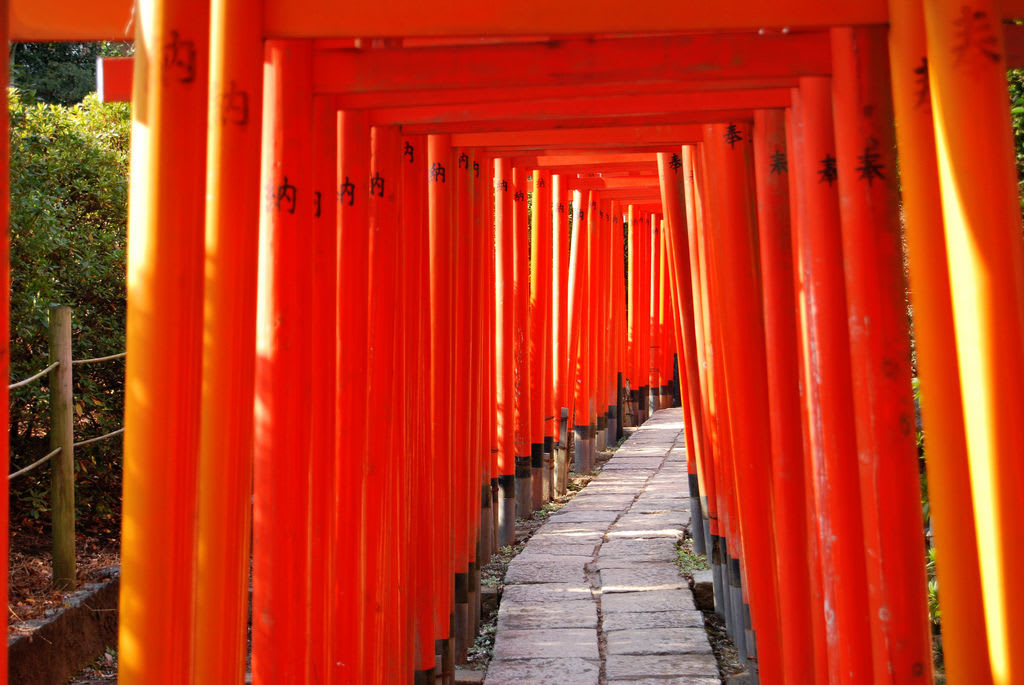 image source:  Kazuhiro Atsumi's blog  
Torii is said to be as a walking path of Gods. The mysterious spot called "Senbon torii" is an alley made of 1,000 torii gates. Fushimi Inari Taisha is famous for its "Senbon torii" , but you can find it here at Nezu Shrine as well. Recently it is gaining popularity as a photographic spot, so do not miss a chance to take some pictures and show them to your friends.
Feel the Culture of Nezu Shrine, which has been Loved by Many Famous Writers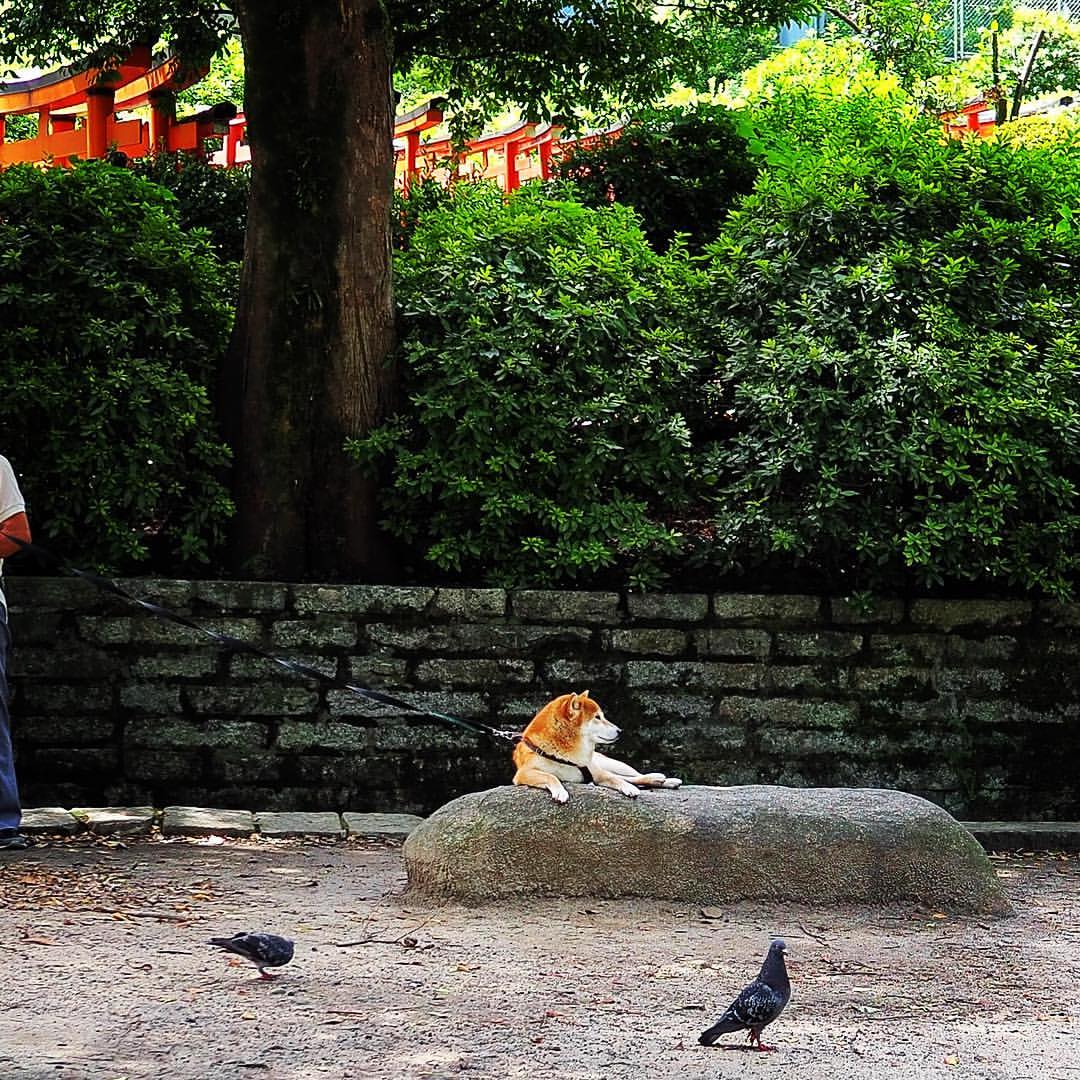 image source:  instagram 
Nezu Shrine is also known for its connection with a number of famous authors.
Yanesen area where the Nezu Shrine is located used to be a place where many globally renowned novelists including Natsume Soseki and Mori Ogai lived. In Nezu Shrine, there is the "Bungo no Ishi" (Stone of the Literacy Greats), which became famous as a place where those authors used to sit and observe the shrine. So it is considered as an important place in the aspect of Japanese literature.
"Nezu Shrine" Overview
・Address:1-28-9 Nezu, Bunkyo-ku, Tokyo, 113-0031
・TEL:03-3822-0753
・Opening hours:
March – September Until 18:00
February, October Until 17:30
November – January Until 17:00
・No regular holiday
・Access(Metro, bus)
5 minutes walk from Nezu Station or Sendagi Station (both on Chiyoda Line)
5 minutes walk from Todai-mae Station (Namboku Line)
10 minutes walk from Hakusan Station (Mita Line)
・Duration from Haneda/Narita Airport and Tokyo Station
Approximately 55 minutes from Haneda Airport / Approximately 75
minutes from Narita Airport / Approximately 25 minutes from Tokyo Station
・Official Website:http://www.nedujinja.or.jp/index.html
Map