All the stuff from dishes to tools can be bought at Asakusa, Kappabashi Tool Street.  After enjoying selecting tools, why don't you take a break at Kikumaru? This small cafe provides sweets, particular to the details, such as Hokkaido's high quality sweet beans, Kyoto's matcha with ryuku black sugar honey.  It also has light meal and can satisfy your hungriness during sightseeing.  Other popular sweets/cafe in Asakusa is introduced at "9 selections of cafe in Asakusa to eat excellent Japanese sweets"!
Sweets tea shop Kikumaru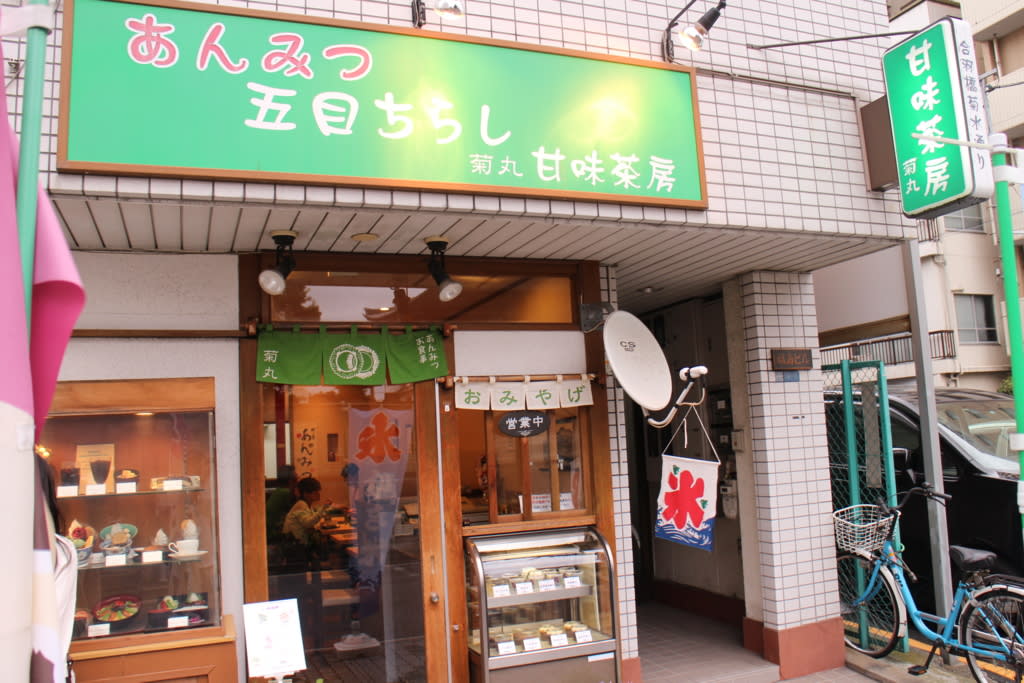 source: http://megane05.hatenadiary.com/entry/2016/08/28/111536
Have a little walk from Asakusa to Kappabashi tool street and just nearby, there is "sweets tea shop Kikumaru", small Japanese cafe behind Higashi hongan temple. Anmitu, zenzai, parfait and many sweets exist so worthwhile coming several times. It is little bit away from crowded central sightseeing spots and has relaxing atmosphere. Because of warm hospitality many local people comes here several times. No need to hesitate visiting and you can enjoy tasty Japanese sweets and communication with the staff.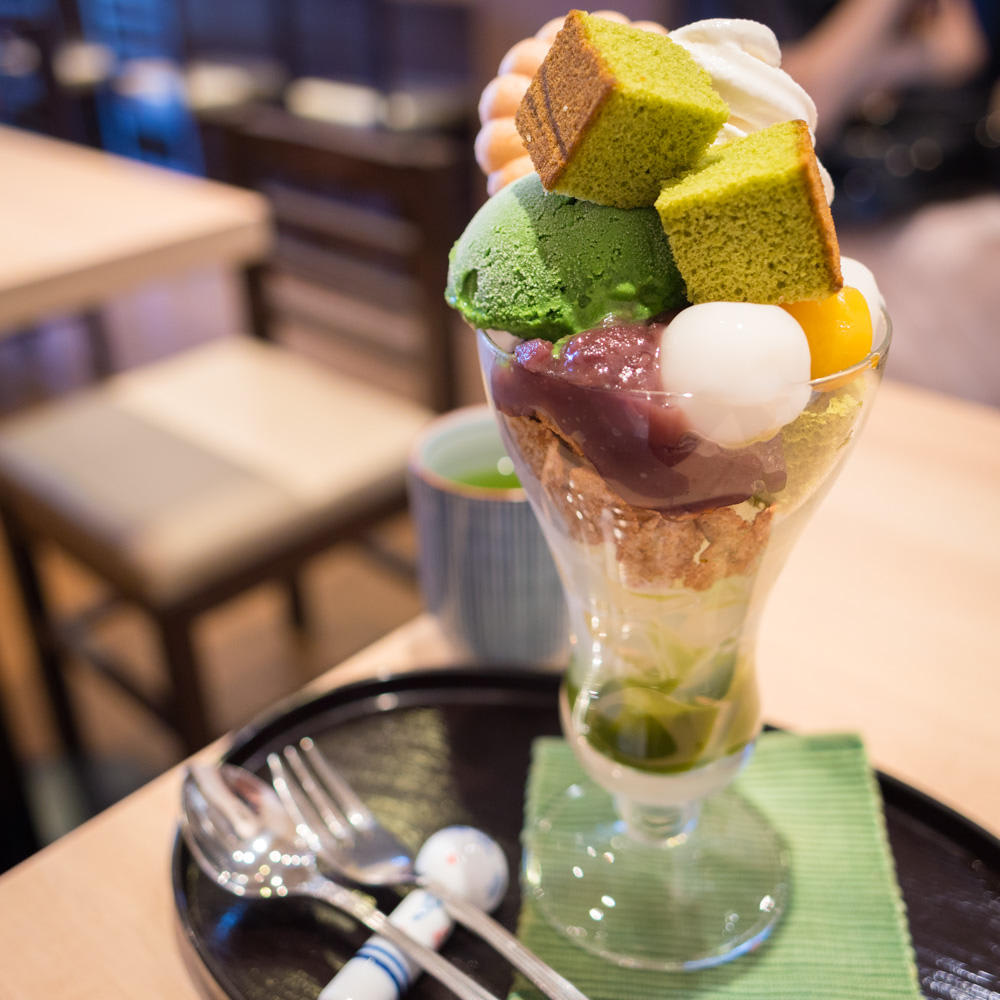 source: http://s.webry.info/sp/kasai-dental.at.webry.info/201506/article_12.html
At spring, you can feel sakura and young leaf with anmitu and parfait. At summer, cold shaved ice of matcha and strawberry milk. At autumn, special Japanese chestnuts sweets. At winter, Hokkaido's sweet pumpkin. At Kikumaru, you can feel four seasons with colorful sweets. Of course, sweets for all seasons are also excellent. Rich matcha parfait has a lot of volume and the sweetness becomes the habitation.  Your tired body by Asakusa sightseeing will be refreshed by this special sweets.
Enjoyable gorgeous looking "rose of Versailles"
source: https://co-trip.jp/article/181574/
The popular menu of Kikumaru is "rose of Versailles anmitu". They use particular beans, sweet ice cream, soft guhi, roasted monaka, red wine boiled sour and sweet apple rose and the looking, tast are both gorgeous. It is worthwhile eating several times.
Many menu of meal!
source: https://tabelog.com/tokyo/A1311/A131102/13092157/
Kikumaru has not only Japanese sweets but also many light meal menus. You can enjoy Japanese Western menus, such as hamburger, chirashi zushi, hayashi rice. Enjoy both meals and dessert and go out to Asakusa sightseeing.
Overview of "sweets cafe Kikumaru"
・representative menu
Parfait, anmitu, zenzai, mamekan
・open AM11:30~PM7:00(last order PM6:30)
・first Monday, third Monday, third Tuesday (occasional close based on events)
access
・address Fukushima building 1F, 2-4-1, nishi Asakusa, Taito-ku, Tokyo
・tel 03-3841-8320
・access (metro / bus)
5 minutes walk from Metro ginza line, tobu line, "tahara machi" station, 12 minutes walk from "Asakusa" station.
5 minutes walk from tukuba express "Asakusa" station.
・access from Haneda /Narita airport, Tokyo station
From Haneda airport. Keikyu airport line express (to inba nihon idai). Change trains at "Sengakuji" station and take to Asakusa line. At "Asakusa" station, change to Tokyo metro ginza line (to Shibuya) and get off at "Tahara Machi" station. About 50 minutes.
From Narita airport. Take skyline 38 (to keisei ueno). Change trains at keisei ueno to Tokyo metro ginza line (to Asakusa) and get off at "Asakusa" station. About 60 minutes.
From Tokyo station. Take joban line express (to Narita). At "ueno" station, change trains to ginza line (to Asakusa) and get off at "Asakusa" station. About 15 minutes from Asakusa station.
About 40 minutes from Haneda airport / about 60 minutes from Narita airport / about 15 minutes from Tokyo station
・official site URL  http://kanmidokoro-kikumaru.com/
map