Enjoying the night in Tokyo? Looking for the perfect spot to take that special someone to? We break down the best night views in Tokyo that can help fulfill your romantic desires.
Rainbow Bridge in Odaiba
Odaiba is also a famous sightseeing spot and is often visited by a lot of tourists in the day but at night locals visit there mainly for a date. It's very quiet and romantic place to take a stroll through. The most famous spot is nearby Rainbow Bridge which lights up at night offering a fantastic view of the skyscrapers, Tokyo Tower and the Tokyo Sky Tree.

Photo by Alex Knight / Unsplash
Sensoji Temple
Sensoji Temple in Asakusa is a famous sightseeing spot for tourists go to in the day but at night it is practically empty. However the temple is still open to the public at night and the buildings light up to reveal a whole different side of the historical structure. It's glowing warm light makes anyone who enter feel majestic and if your in the area with someone you like, it will definitely spice up your atmosphere. Pray for a good time, get a fortune, propose. In addition many shops at night in Asakusa are open if you need to grab a bite to eat such as the famous Hoppy Street down the road or Orange Lane.
New York Bar
Located on the 52nd floor, Park Hyatt Tokyo in Nishi Shinjuku. This is the place where the movie "Lost in Translation" was filmed and therefore many foreigners visit here. You can enjoy live jazz music and night views of the metropolitan as like you're in New York.

Source: flickr
Roppongi Observatory Hill
Roppongi Hills, which is sometimes compared to being the Beverly Hills of Japan, has a Sky Deck on the roof of their Observatory building. It has a splendid view of Tokyo city at night and you can also relax while dining at the many cafes and restaurants located in the building. Enjoy the scenery, hold hands, and enjoy a romantic night out.

Source: flickr
HAGOROMO
Located in Nishi Shinjuku Nomura building, all seats in this restaurant are for couples and you can enjoy Shinjuku night view from every seat. It is recommended for special occasions such as birthdays and anniversaries, but if you're feeling adventurous why not stop by here because your special someone will definitely enjoy the night view . There are a variety of different course menus for every occasion. The cuisines are nicely arranged for ladies with fresh vegetables and carefully selected seasonings with low calorie.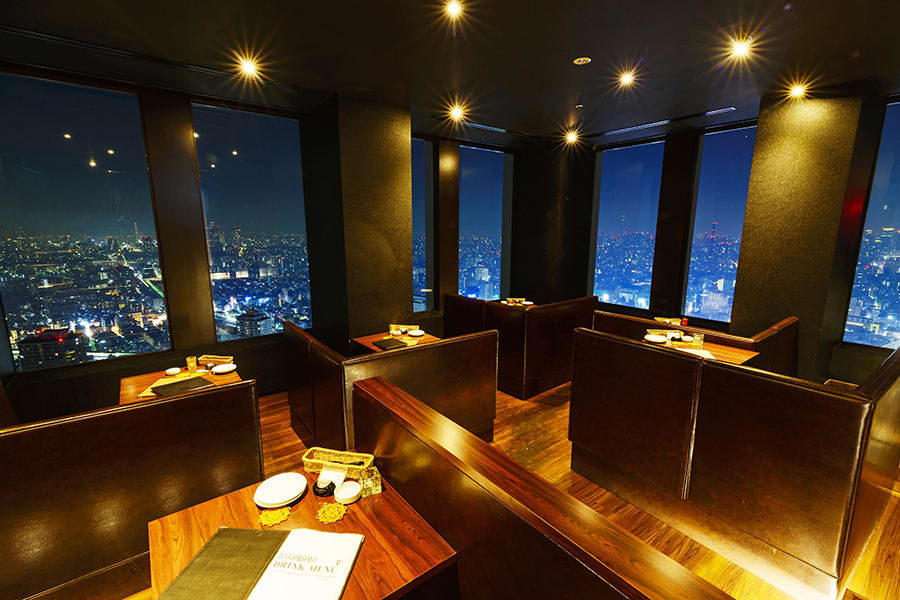 Source: news.goo
Kiba Koen
Don't wanna spend much money? Hop on a train ride to Kiba Station and visit Kiba Koen Park. Located in East Tokyo, this park contains many cherry blossom trees as well as many relaxing space for you to cuddle at. Take a walk along the pedestrian bridge, which looks like a bridge for cars but is really only made for this park. At night there is literally no one at the bridge so you can enjoy kissing or enjoy taking a stroll while looking at Tokyo Skytree.