Must-see hot events held in Osaka& Kobe  for August, 2017 brought to you by MagicalTrip staff. We highlight the best events for anyone visiting Osaka&Hyogo in August, 2017 and wondering what to do.
Plan a trip around the various traditional events held in Osaka&Hyogo in August, 2017.
There are also lots of interesting festivals and events held in well known cities of Japan. Check it out!
1. The 29th Naniwa Yodogawa Fireworks Festival-8/5
This is a Fireworks Festival that delivers a powerful performance using Yodogawa as the main stage. This is a locally produced Fireworks festival with everything from planning, management, operation done by local volunteer staffs, businesses, groups, stores through donations by the locals. Every year, about 500,000 people make their way to the area to experience this event. The opening fanfare along with massive firework opening is nothing but spectacular. Using the latest technologies, the 'Sui-chu Hanabi' which is a firework that covers a vast area of the water surface is a specialty for Yodogawa Fireworks Festival. This show will leave anyone who watches in awe of the dynamic and magnificent display. Afterward, the 10 consecutive shots of 10-ball which is synched with the music puts everyone on their feet as they head toward the finale of the midair 'Hanging Niagra'.
Schedule
2017 8/5 (Sat.) PM7:40~8:40
Access & Address
Held around Yodogawa River Bed from Shimidou-suji Yodo-Gawa Bridge to Downstream National Highway Route 2
Price / Charge & Reservation
【Ju-san Kaijou (Venue 13)】
Exciting Seat:Adults 9,000JPY, Kids 5,000JPY
Arena Seat:Adults 7,000JPY,Kids 4,000JPY
Group:Adults 8,000JPY, Kids 5,000JPY
Stage Seat:Adults 9,000JPY, Kids 5,000JPY
【Nouryousen (Night Cruise】
Adults 18,000JPY, Kids 10,000JPY
【Panorama Stands】
Light Stand2:Adults 3,500JPY, Kids 2,000JPY No advanced purchase
Right stand 3:Adults 4,000JPY, Kids 2,500JPY No advanced purchase
Left stand 3:Adults 4,000JPY, Kids 2,500JPY
【Summer Pia seat】S 5,000JPY, A 4,500JPY
【e+Close distance viewing area】S 5,000JPY, A 3,000JPY
【Yomiuri Travel】Set price
【JTB】7,500JPY (Tea・Bento included), 4,500JPY
【Umeda venue】Adults 4,500JPY, Kids 2,500JPY(Purchase made on the day Adults 5,000JPY、Kids 3,000JPY)
【Dynamic Seat】Adults 2,500JPY, Kids 1,500JPY (Purchase made on the day Adults 3,000JPY, Kids 2,000JPY)
【7-Eleven Seat】5,000JPY ※Those without tickets cannot enter sponsored viewing area. ※Tickets sold starting 6/1
Official Site
Naniwa Yodogawa Fireworks Festival Official Site
2. Osaka Castle Summer Festival-8/1~31

Source:flickr
A 3-month event held from July to September where many theaters and halls gather with Osaka castle as the main. There are many theatrical arts showcased. During the Obon season, there is an event called 'Houkoku Odori de Iijanaika'. This performance reenacts 'Houkoku Odori' danced during the 7th anniversary of Toyotomi Hideyoshi, a dance called 'Ise Odori' that was danced during the chaos that occurred during winter and summer campaign of the siege of Osaka, and a riot that occurred at the finale of Edo period called 'Eejanaikai'. At Osaka Castle, there is performance called 'Disney on Ice'. At Kintetsu Art building, there is a Kabuki show called 'Sora-no-Kai' which is produced by some of the promising young Kabuki actors of the next generation.
Schedule
2017 8/1 (Tue.) ~ 2017 8/31(Thu.)
Access & Address
Held around Osaka city and Osaka castle area. Ookawa (Hachikenya Beach) others
Access: Go from 'Osaka-Jo Koen' station or 'Mori-no-miya' station.
Price / Charge & Reservation
Official Site
3. Umeda Tanabata-8/1~8

Source:flickr
A festival where you can experience Sendai's Tanabata from a multifunctional city: Shin Umeda City. With the decoration of 'Sendai Tanabata Matsuri', one of Tohoku's 3 major festivals, it combines the future and old times with Tanabata and high-rise buildings. Especially at `Ku-chu Teien (Hanging Garden)' where you can get a big panoramic view of the night sky, and 'Takimi Koji' where you can enjoy retro styled streets, you will be able to experience a different taste of summer with a different environment. At restaurants inside the area, there are Tanabata-themed special menus as well as a menu that use Tohoku's ingredients. What makes this place special is that you can get away from the hustle and bustle of the city and taste a different side of life you don't experience every day.
Schedule
2017 8/1(Tue.) ~8/8 (Tue.)
Access & Address
Held around New-Umeda city Takimi alley・Hanging Garden Observatory (Osaka-shi Kita-ku Oyodonaka1-1-88)
Price / Charge & Reservation
FREE ※Only require an admission fee for hanging garden observatory
Official Site
4. Satsugawa Tanabata Matsuri- 8/6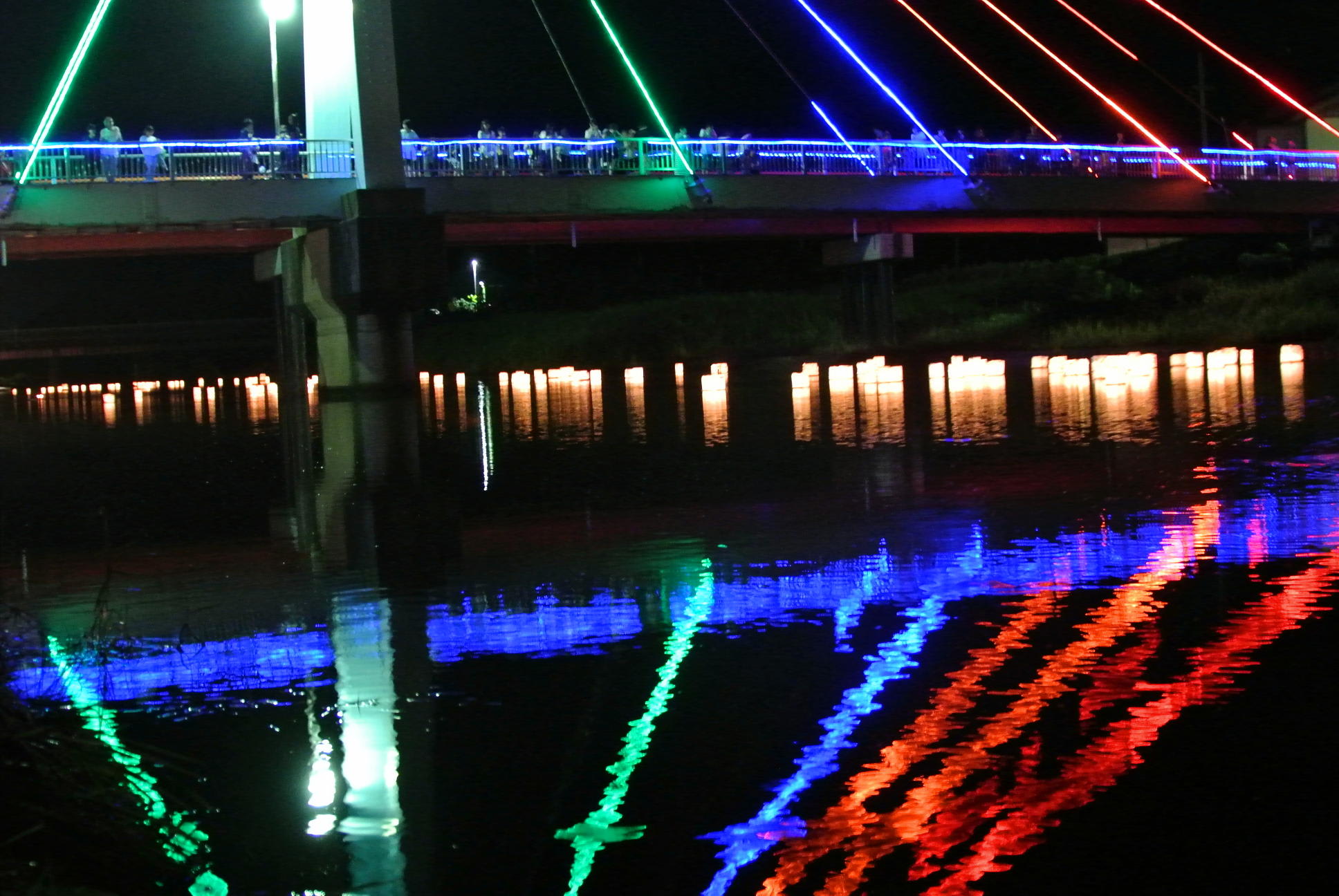 Source: 香住・佐津温泉「民宿かどや」公式ブログ
A local summer festival where 303 lanterns are floated downstream on Satsu River. There is illumination on the Bridge of Satsu River which makes it a perfect and magical collaboration with the lights from the lanterns. On the stage setup by the riverbed, there is a band performance as well as a food stand such as shaved ice and Takoyaki that is popular with local's who visit every year and tourists. In addition, since this year marks the 30th anniversary for this event, there will be 400 shots of fireworks which are double the amount compared to the previous years. The venue being very close to where the fireworks are launched from, you will be able to experience a dynamic firework show. Although this event is of a smaller scale, it has a homemade touch to it and is loved dearly by the locals.
Schedule
2017 8/6 PM7:30~8:30
Access & Address
Held around Hyogo Prefecture Kami-cho Satsugawa riverside 〒669 – 6402 Hyogo Prefecture Kami-cho Kasumi-kukun-dani
Access: 5-min walk from 'Satsu' station on JR Sanin Main Line
Price / Charge & Reservation
Official Site
Satsugawa Tanabata Matsuri Official Site
5. Minami Awaji Citizens Festival – Fukurawan Maritime Fireworks Festival-8/13~8/14

source:南あわじ市市民まつり 公式サイト
A major summer event where they shoot up approximately 1500 rounds of fireworks as well as Hyogo prefectures only '2-shaku firework ball'. This '2-shaku firework' will send people off of their seats with its massive and dynamic sound. Since the fireworks will be launched from sea, Fukura port area will be the best viewpoint as the view that reflects off the surface of the water will be quite a scene! There will also be 'Nipponmaru', a cruise ship used to take customers to the whirlpool, giving viewers a better position to view the fireworks. This location is also usually popular for sunset views as you can enjoy the sea breeze during the daytime and do Hula dance or band performance. You can also enjoy Fukura Bon-Odori (Awa-Odori) or Tug-of-war held at a nearby elementary school.
Schedule
2017 8/14 (Mon.) PM8:00~8:30
Access & Address
Held around Kobe Prefecture Minami Awaji City Fukura bay area
Access: From 'Minomiya' station or 'Maiko' station on JR Kobe Line, get on 'Fukura' bound bus for about 1 hr 25 min. Get off at 'Fukura'. Or, ride 10-min from 'Seidan Mihara IC' on Kobe Awaji Naruto Jidousha-do via Prefectural route 31.
Price / Charge & Reservation
There are paid bleachers
【Fukura Bay Maritime Fireworks Festival special seats「HANAVIP」】
Middle School or above 2000JPY
Elementary 500JPY
Minors (no chairs) FREE ※Minors who require a seat will be charged as an elementary student.
【Fireworks Viewing Cruise】
Middle School or above:3500JPY
Elemantary:2000JPY
※Reserve/Keep via the online. Pay at the reception desk before entering.
Official Site
Minami Awaji Citizens Festival Official Site
6. Himawari Yu-yu Noen (Sunflower Yu-yu farm) Sunflower farm opens

source:flickr
The sight of 300,000 sunflowers in full bloom after receiving all the sunlight is something quite spectacular. With a close distance from Maizuru-Wakasa expressways 'Tamba Kasuga IC', the access is very good. At Yuzu-tsu district's vast 7ha plantation, also famous for their Tamba Matsutake Mushroom, a maze filled with sunflowers makes an appearance during the summer. There is a handmade feel to the maze as runners who complete the maze receive a present by collecting all the stamps. Anyone can enjoy with people from families with kids to groups and couples. They also sell vegetable and bento boxes made at a local farm, as well as croquettes that use sunflower seeds. There are so many different types of local gourmet to try here. You can also try out freshly picked corn on the spot! You can also take home the cut-off sunflower leaves which will make a nice summer souvenir!
Schedule
2017 8/1 (Tue.) ~8/6 (Sun.)
Access & Address
Held around Kasuga-Cho Yuzu 913, Tanba-shi, Hyogo-ken, Japan
Access: Approximately 7-min by car from Tanba Kasuga IC on Maizuru-wakasa Jidousha-do. (There are signs showing direction from Tanba Kasuga IC)
Price / Charge & Reservation
300 JPY (Middle School student or younger FREE)
Official Site
Himawari Yu-yu Noen (Sunflower Yu-yu farm)
7. Summer break Buraku special performance-8/1~8/8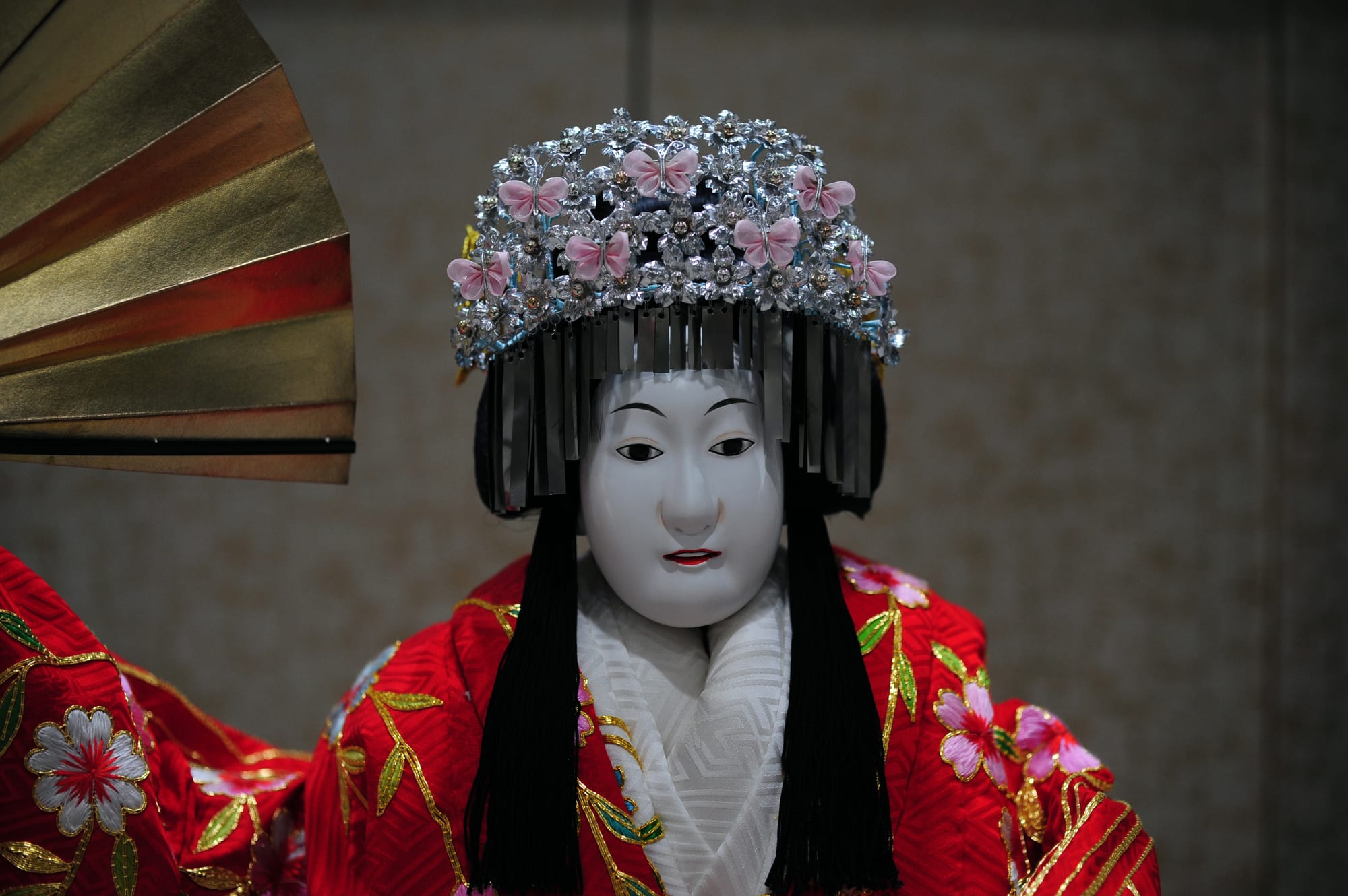 Bunraku is a special Japanese puppet show that started off in Osaka and is one of Japanese traditional performing arts. It is a combination of Performer/Shamisen/Doll all combined into one and performed all together. This performing art is registered as Nationally-designated Important Intangible Cultural Property as well as UNESCO's Intangible Cultural Heritage. At summer Bunraku special performance, there is a show called 'Kintaro no Oogumo Taiji' where a big spider takes away a young daughter for sacrifice, and when Kintaro hears that, he takes on the spider using an ax. There is also a program where kids can enjoy called 'Akai Jinba-ori' which is a story about an honest working old man. What makes this event so special is that there are memorial goods and special cards for kids so that they can together with their parents learn and experience Bunraku.
Schedule
2017 8/1 (Tue.) ~2017 8/8 (Tue.)
※The first group for 8/5 (Sat.) (AM11:00~) is reserved only.
Access & Address
Held around National bunraku Theater 〒542-0073 Osaka Prefecture, Osaka city, Chuo-ku Nihonbashi 1-12-10 Access: Subway 'Nihonbashi' station (Sakaisuji Line・Sennichimae Line), or 1-min from 'Kintetsu Nihon-bashi' station exit 7 (Kintetsu Nara Line)
For passengers taking the elevator, take the exit 10 elevator.
Price / Charge & Reservation
【All seats same price】4,700JPY (Students 2,400JPY ・Kids (18 y/o or younger) 1,900JPY)
※People with disability gets 20% off
※There is space for wheelchairs. Contact us when making a reservation.
Phone/Internet reservation start :2017 6/3 (Sat) 10:00~
Counter sales start:2017 6/4 (Sun)
※You may not keep tickets for later purchase at the counter.
Official Site
Summer break Buraku special performance
8. Ura-bon-e (Feast of Lanterns) Mandou Kuyo-Hoyo (Ten-thousand lights memorial service)-8/9~8/16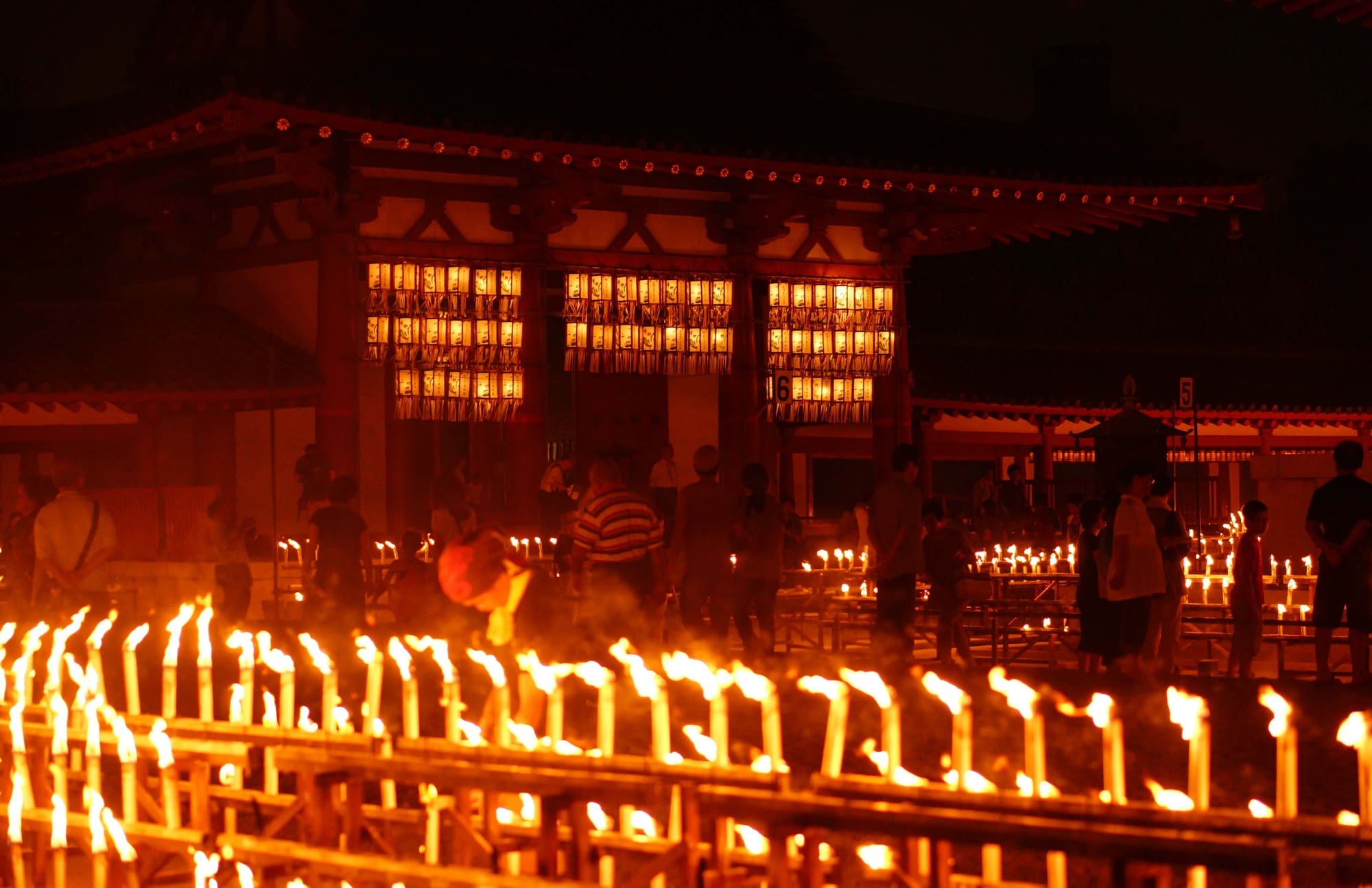 Shitennoji is a historical temple built some 1400 years ago by Shoutoku Taishi to commemorate the victory of war. It is Japan's first state-sponsored temple as well as a temple that doesn't have a preference for the sect. At Shitennoji, there is a ritual held called 'Urabon-e'. 'Urabon-e' is the official name for 'Obon' and is a ritual where they pay respect to their ancestors. There are two ways of paying respect: 1.) Read the Sutra or 2.) Light a lantern called 'Mando Rosoku'. From the afternoon, there are about ten thousand candles lightened up with the names of the ancestors, as the central part of the temple is turned into an unreal atmosphere. You can also view the monks reciting the Sutra while walking around inside the temple.
Schedule
2017 8/9 (Wed.)~2017 8/16 (Wed.) Evening~PM9:00
Access & Address
Walk 5-min south from 'Shi-tennoji-mae Yuuhigao-ka' station (exit 4)on Tanimachi Subway Line.
20-min from 'Osaka' station.
Held around Osaka Prefecture Osaka City, Tenoji-ku Shitennoji 1-11-18 Waro Sou-Honzan Shitennoji
Price / Charge & Reservation
For free & don't need to reserve.
Official Site
Ura-bon-e (Feast of Lanterns) Mandou Kuyo-Hoyo (Ten-thousand lights memorial service) Official Site
If this got you interested in experiencing deep local culture first hand, we, MagicalTrip provide unique night tours with a friendly local guide in Japan. You'll get to go to local Izakaya bars to enjoy authentic food and drinks, why don't you give MagicalTrip's Bar Hopping Food Tours.