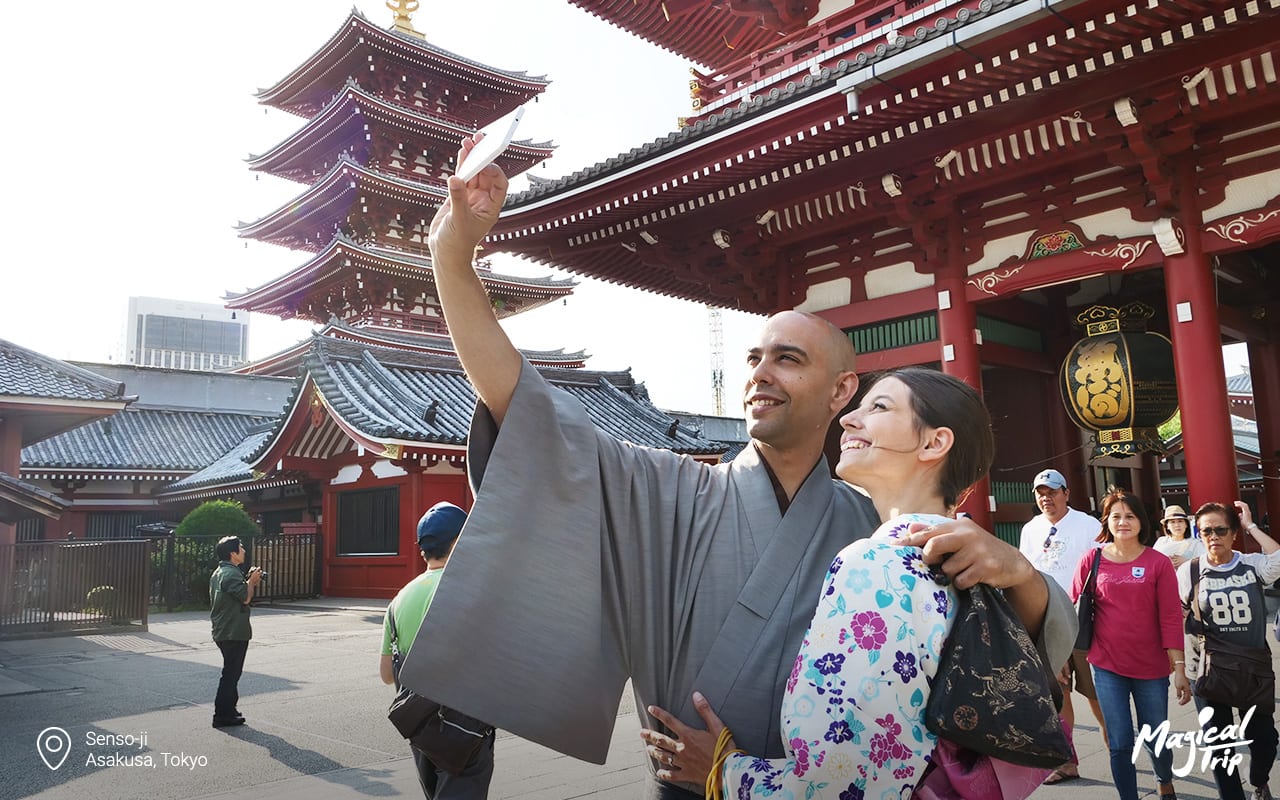 MagicalTrip have a Free Photoshooting Tour at Asakusa!!
Usually, we provide the tour for $50, but now, you can join it free with this campaign !!
Come join us and experience the history and beauty of Asakusa. This tour is for 1 hour, we will visit Senso-ji with the MagicalTrip guide (who can speak English) and a photographer.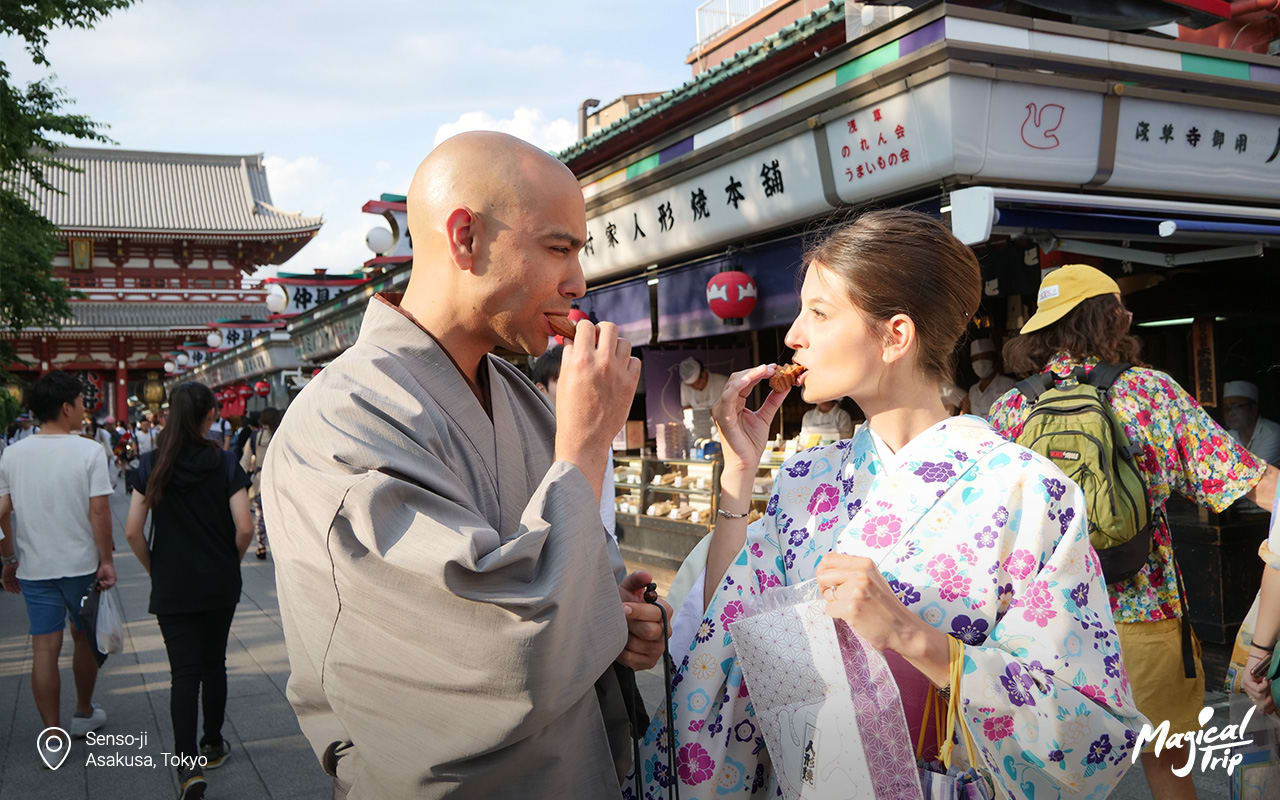 Free photography and video included in the tour, so share with your friends and family your experience in Japan. Send us a message from Google form, and you can join this tour!
Details
-Meeting Place: Asakusa in front of Kaminarimon
-Date: Wednesday, June 28 – Tuesday, July 11 (Weekdays only)
-Start time: 11am, 12am, 1pm, 2pm, 3pm, 4pm (you can choose)
-Duration: 1hr
-Please Note:
*We will send you photos after the tour, please share your photos on Facebook.
*By Joining this tour you are consenting to allow MagicalTrip to take and use photos and videos of you during the tour for promotional and commercial use.
Related Tours of MagicalTrip
[![](https://res.cloudinary.com/magicaltrip/image/upload/v1522806504/asakusa_mthprw.jpg)](https://www.magical-trip.com/spot/packages/tokyo-yokohama/asakusa-bar-crawl-through-local-backstreets/55d85c3b-4276-4508-8234-96b0f9110d46)
### [Asakusa Bar Crawl through local backstreets](https://www.magical-trip.com/spot/packages/tokyo-yokohama/asakusa-bar-crawl-through-local-backstreets/55d85c3b-4276-4508-8234-96b0f9110d46)
You will be able to enjoy alcohol as you have a great time with many of the locals, including the tour conductor.[[…]](https://www.magical-trip.com/spot/packages/tokyo-yokohama/asakusa-bar-crawl-through-local-backstreets/55d85c3b-4276-4508-8234-96b0f9110d46)