Karaoke is a form of entertainment where customers sing through a microphone over a high-quality soundtrack. For a moment, you'll feel like a professional singer. Karaoke first gained popularity in Japan during the 1970's and, now, it's gaining traction overseas. As a result, many karaoke machines are loaded not only with English songs, but also with music from Korea, China, and other foreign countries.
For other bars and izakayas where you can sing non-Japanese songs, check out "5 Izakayas and Bars for Singing Foreign Songs".
About "fiesta"

Source: fiesta-roppongi
"fiesta" is a karaoke-bar located in Roppongi, Tokyo that specializes in foreign songs. There are 20 seats at the bar. Upon entering, customers buy a ticket, which pays for 3 drinks and unlimited singing time. Available drinks include beer, cocktails (such as martini and gin & tonic), sake, and whisky and customers are allowed to bring food. Fiesta offers party plans that allow customers to rent the entire venue. The bar name means "party" in Spanish – mingle with other customers and let loose! Take the stage and feel like a star.
Karaoke at "fiesta"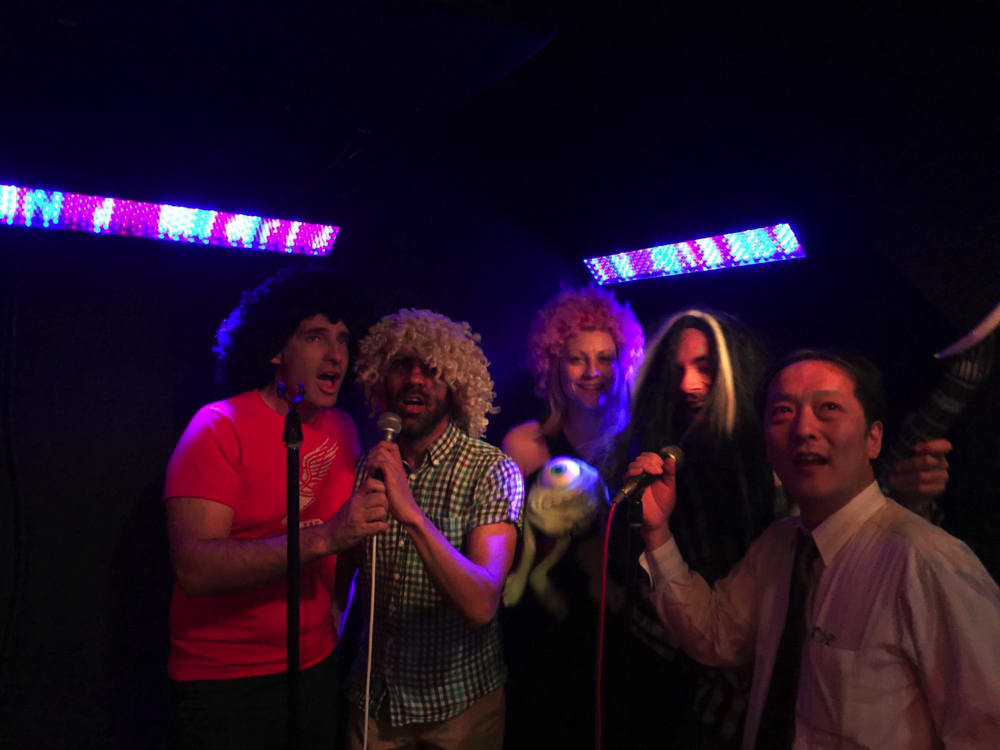 Source: fiesta-roppongi
Fiesta, a karaoke-bar specializing in foreign songs, has a library of over 26,000 songs with a focus on English songs. There's a wide variety of music, including pop, rock, soul, heavy metal, rap, and classics. Fiesta also invests in the theatrics – high-quality audio equipment and an array of lighting options for a live-like atmosphere. The bar is equipped with a mirror ball and spinner to add color and a stage light to spotlight the singer. Finally, a 32-inch monitor tops off the set. Experience what it feels like to be a star.
About fiesta (Tokyo)
Address: Roppongi 662 Building B1F, 6-2-35 Roppongi, Minato-ku, Tokyo
Hours: Monday through Thursday 19:00~02:00
Friday and Saturday 19:00~03:00
Closed Sundays
Directions: 3 minute walk from Roppongi Station on Hibiya Line
Try Karaoke When You're in Japan!
What is Karaoke?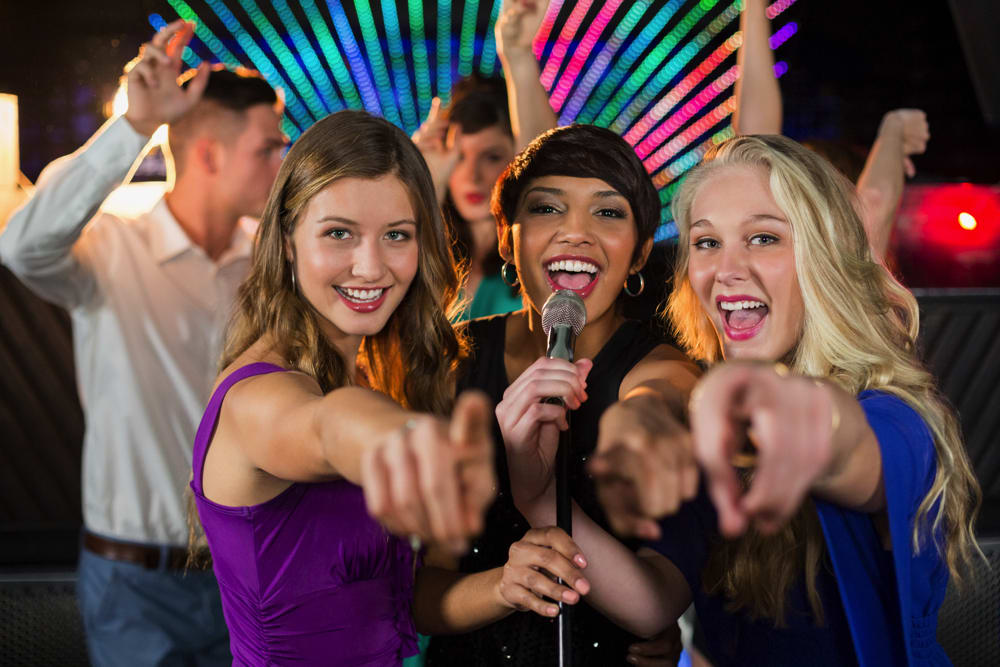 It's an incredible feeling to sing through a microphone to your favorite artist's song. Due to the rising popularity of karaoke outside of Japan, karaoke machines are loaded with Korean, Chinese, Filipino, Brazilian, and English songs. There are two types of karaoke: one is a karaoke-bar, where customers sit and sing with other customers in one room. Another is a karaoke box where groups of customers rent out a private room.
Also Recommended: Karaoke Tour
Sing with an English-speaking guide, who will lead you through a karaoke experience. Go up on stage and sing in front of an audience for a memorable experience. You'll feel like a star on this tour.