Interested in gorging delicacies and reveling in Showa-retro ambiance at a local izakaya? Look no further – in this article, we'll feature 3 izakayas with delectable food in Ebisu Yokocho, a restaurant alley located in the Ebisu area of Tokyo.
Experience Shinjuku's backstreet bars, that are normally a little hard for Tourists to navigate – try this fun Tokyo Bar Hopping Nightlife Tour 
What is Ebisu Yokocho?

Source:flickr
Ebisu Yokocho inherited the space of a former-shotengai (shopping street) called Yamashita Shopping Center. The defunct space was revived by gathering a group of unique restaurant proprietors. Ebisu Yokocho is reminiscent of 1950's Showa-era Japan with its retro-charm and modest space – each izakaya measures only 5.4 to 9.0 square meters. Fortunately, the alley is covered so it's perfect for rainy days. Visit Ebisu Yokocho and you can expect a delicious and reasonable izakaya-style meal.
Feast on Delicacies! 3 Izakaya Recommendations
1.Nikuzushi Ebisu Yokocho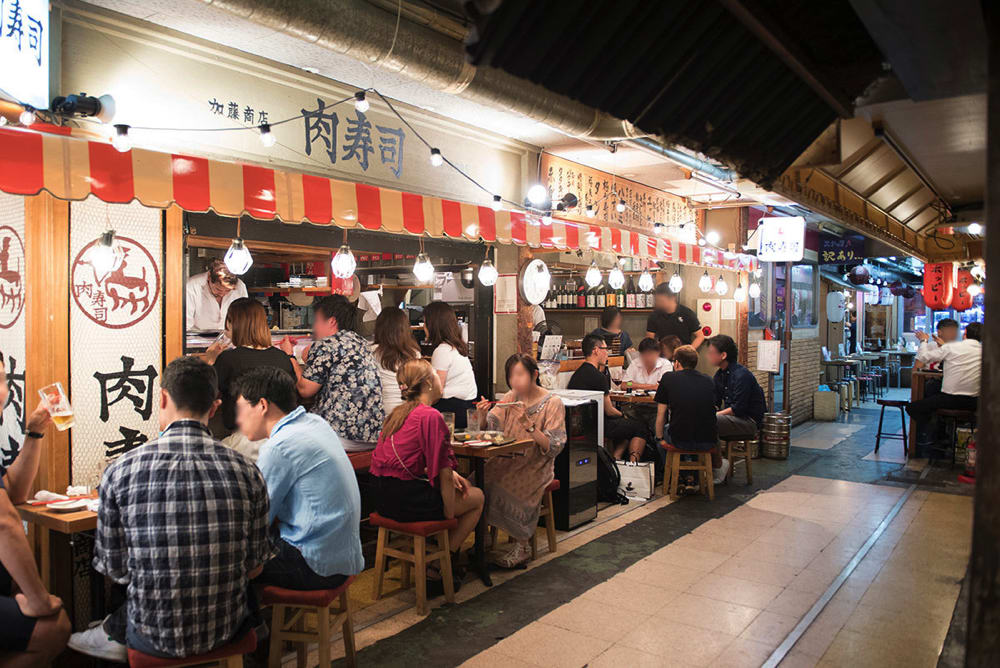 Source:bunshun
"Kato Shoten Nikuzushi", situated inside Ebisu Yokocho, is a unique restaurant serving raw meat sushi. The main offering is Sakuraniku-brand horse meat, but they also serve wagyu beef. Horse meat is nutritious, with plenty of protein and low in both fat and calories. Most importantly, horse meat is tasty. Nikuzushi is open from late afternoon to 5 AM, so visitors can taste meat sushi during late night hours. Even if you're not the biggest proponent of raw meat, why not take this opportunity to give it a try?
<< Read more detail about  Nikuzushi Ebisu Yokocho
2.Hamayaki Sakaba Uomaru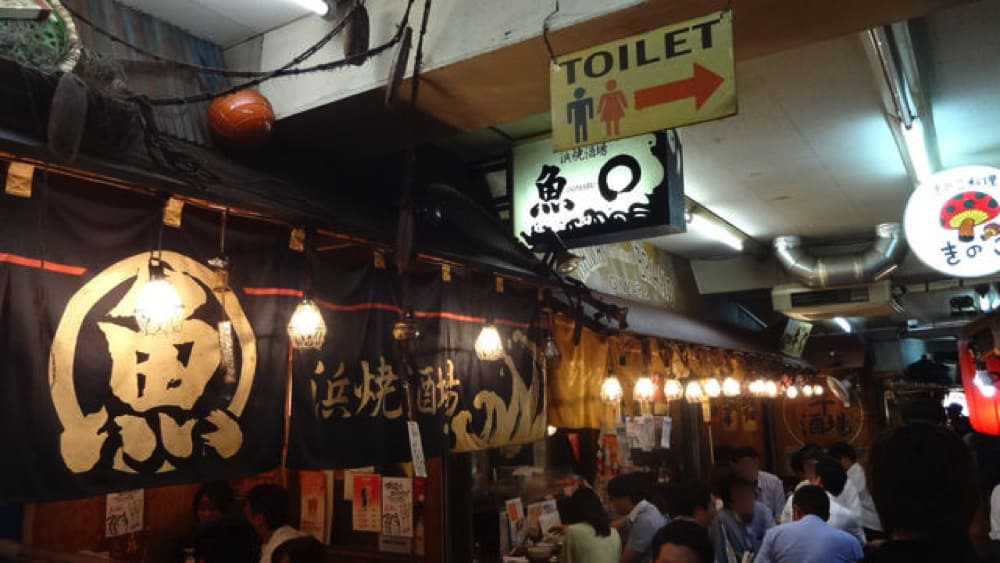 Source: tabelog
Hamayaki Sakaba Uomaru is a seafood izakaya, specializing in hamayaki, which is a cooking method whereby diners grill food on an indoor BBQ set. Menu items include staple Japanese foods like sushi and sashimi, but also other items such as tuna steak and shellfish, squid, and crab for hamayaki. Savor Japanese food in an energetic, fishing-grounds-inspired ambiance.
<< Read more detail about  Hamayaki Sakaba Uomaru
3.Junchan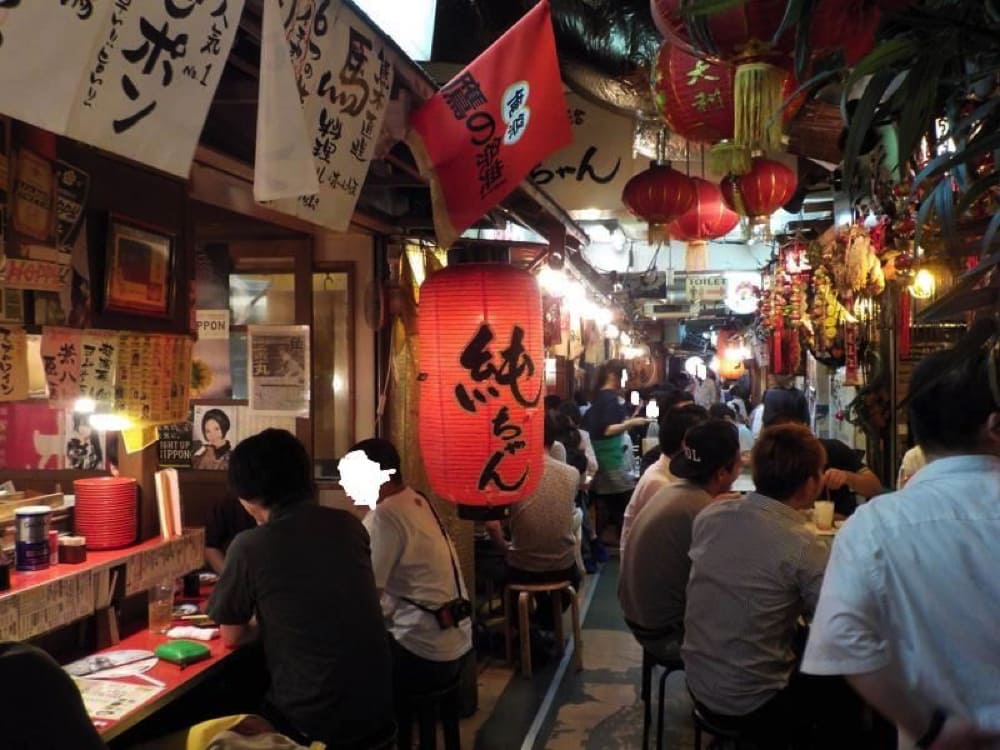 Source:todoke
At Junchan, located in Ebisu Yokocho, visitors can taste the street food of Hakata / Kyushu, a city located in southern Japan. Diners can sample small plates of fried foods, offal stew, dressed vegetables, and other izakaya staples. Also consider yaki-ramen – a Hakata street food specialty. Enjoy these foods, along with a glass of shochu, in the homely atmosphere.
<< Read more detail about  Junchan
Also Consider: Bar Hopping in Shinjuku
Interested in bar hopping in Tokyo? We recommend signing up for a Tokyo Bar Hopping Nightlife Tour with a local, English-speaking guide. Tours cost around $70, including the cost of food and drinks, and guides will take you to the best izakayas during the 2-3 hour tour.