Shinjuku is a popular spot with countless shopping and entertainment options. Since tourists also frequent Shinjuku, it's bustling all days of the week. While Shinjuku has plenty of day-time attractions, we recommend visiting there at night. Many stores stay open all night, so visitors can enjoy a late night out. In this article, we'll introduce "Garden", a private-room dining establishment in Shinjuku, where diners are treated to great night-time views of Shinjuku.
If you want to read more about night view spots in Shinjuku, check >> 5 Spots to Enjoy Night Views in the Shinjuku Area
Top Spots with Night Views in Shinjuku
Private-Room Dining with Night Views ~Garden~ Shinjuku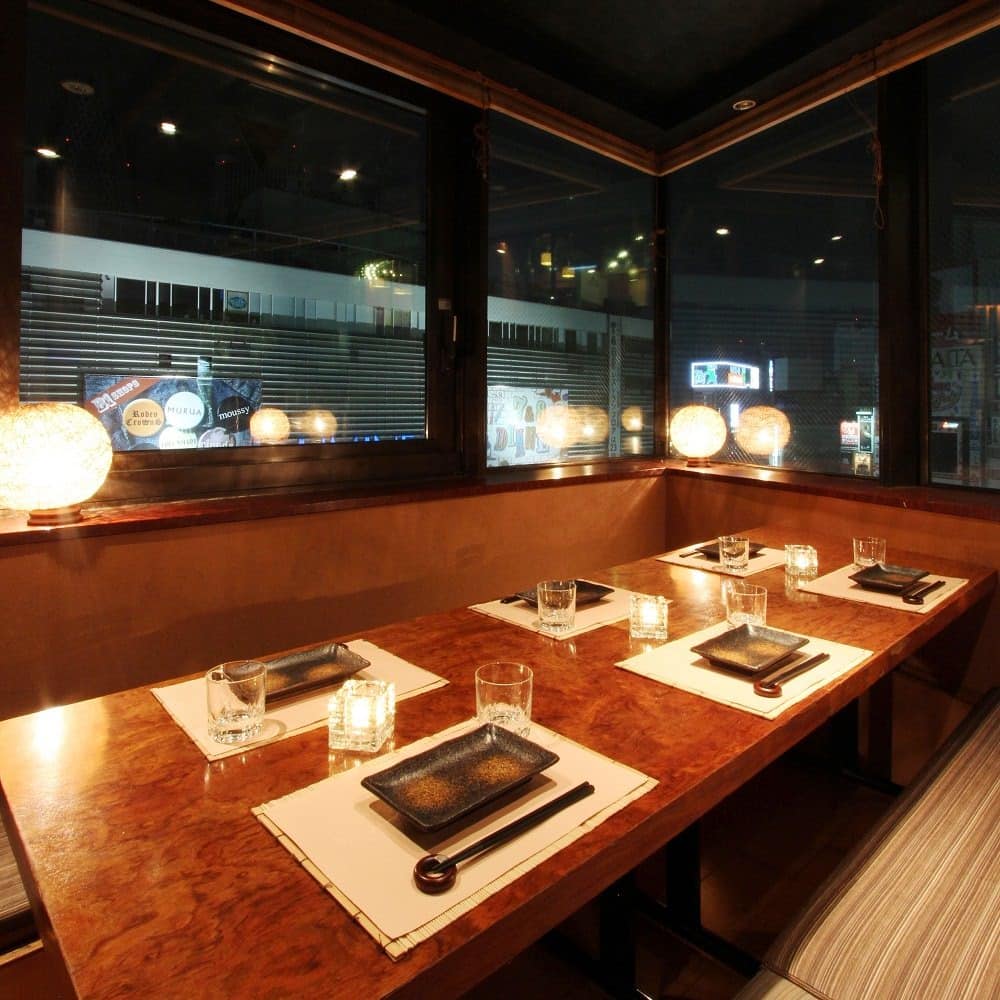 Source: Gurunavi
Garden is located only 30 seconds away from Shinjuku station. It is a casual restaurant, serving small-plates of Italian cuisine, and is perfect for groups. All rooms are private and have sweeping views of the Shinjuku nightscape. Diners can revel in the glittering views while dining with friends, making for an elegant experience. The contemporary-design rooms can fit up to 40 people in the biggest room, so Garden is perfect for various occasions, including large parties. There are varied layouts, including rooms with a sunken kotatsu (heated dining table) and stylish sofas, so visitors can choose a room for their occasion. Diners have a wealth of dining options, from a course with an all-you-can-drink plan that starts at a reasonable 2,480 yen to a generous course with a 3-hour all-you-can-drink plan. Garden also offers seasonal courses, so guests can pick a course that best fit their needs. The restaurant can also accommodate minor changes to the dishes or budget of a course, so reach out if your party has food allergies or other restrictions and Garden will do its best to accommodate.
Recommended Foods and Drinks
Source: Tabelog
Garden offers an extensive menu that includes meat and vegetable dishes. The most popular dish, however, is "Funka Sunzen! Meat Volcano" (2,980 yen), which stacks thin-cut slices of beef to look like a volcano. To top it off, cheese flows from the mouth of the volcano to mimic an eruption. Garden promotes a special campaign every Monday, Thursday and the 29th and 31st of each month. If you have any food allergies or food restrictions, the restaurant can accommodate by replacing such items. The drink menu lists over 100 drinks and you can add an all-you-can-drink plan starting from 1,500 yen.
Access
Address:  3-27-5, K3 Building 7F, Shinjuku, Shinjuku-ku, Tokyo Prefecture
Hours:  Mondays through Sundays 12:00 PM through 12:00 AM
Googlemaps:
Experience Shinjuku Nightlife!
Shinjuku is great for night owls because it has a multitude of shopping and entertainment options that stay open all night. Starting with Don Quixote (an all-genre discount store) and Biqlo that remain hugely popular among tourists, there are many other shops that stay open deep into the night. For nightlife, visitors can go karaoke or carouse at the many izakayas, bars, host clubs, cabarets, and night clubs. If you prefer a more laid-back atmosphere, there are also bars where you can listen to live performances or restaurants where you can dine while enjoying panoramic views of the city.
Also Recommended If You Want to Enjoy a Night out in Shinjuku
Tokyo Bar Hopping Tour at Japanese Local Taverns in Shinjuku
If you want to experience a night out in Shinjuku, consider joining the Bar Hopping Tour. The tour guide will lead you to the hidden and popular izakayas in Shinjuku that may be a little intimidating to enter by yourself. Check the detail of  Tokyo Pub Crawl Tour.