After enjoying delicious seafood at Tsukiji fish market, how about taking a walk around Tsukiji? There are Japanese style garden named "Hama-rikyu garden" where you can look at many Japanese trees and flowers, and "Kachidoki-bashi Bridge" which has a long history since 1940. Also renewed "Kabuki-za" is worth visiting. After getting full by trying out seafood at various restaurants, have a stroll around Tsukiji!
"Hama-rikyu Garden": a Japanese Style Garden Where You Can Enjoy Flowers of the Seasons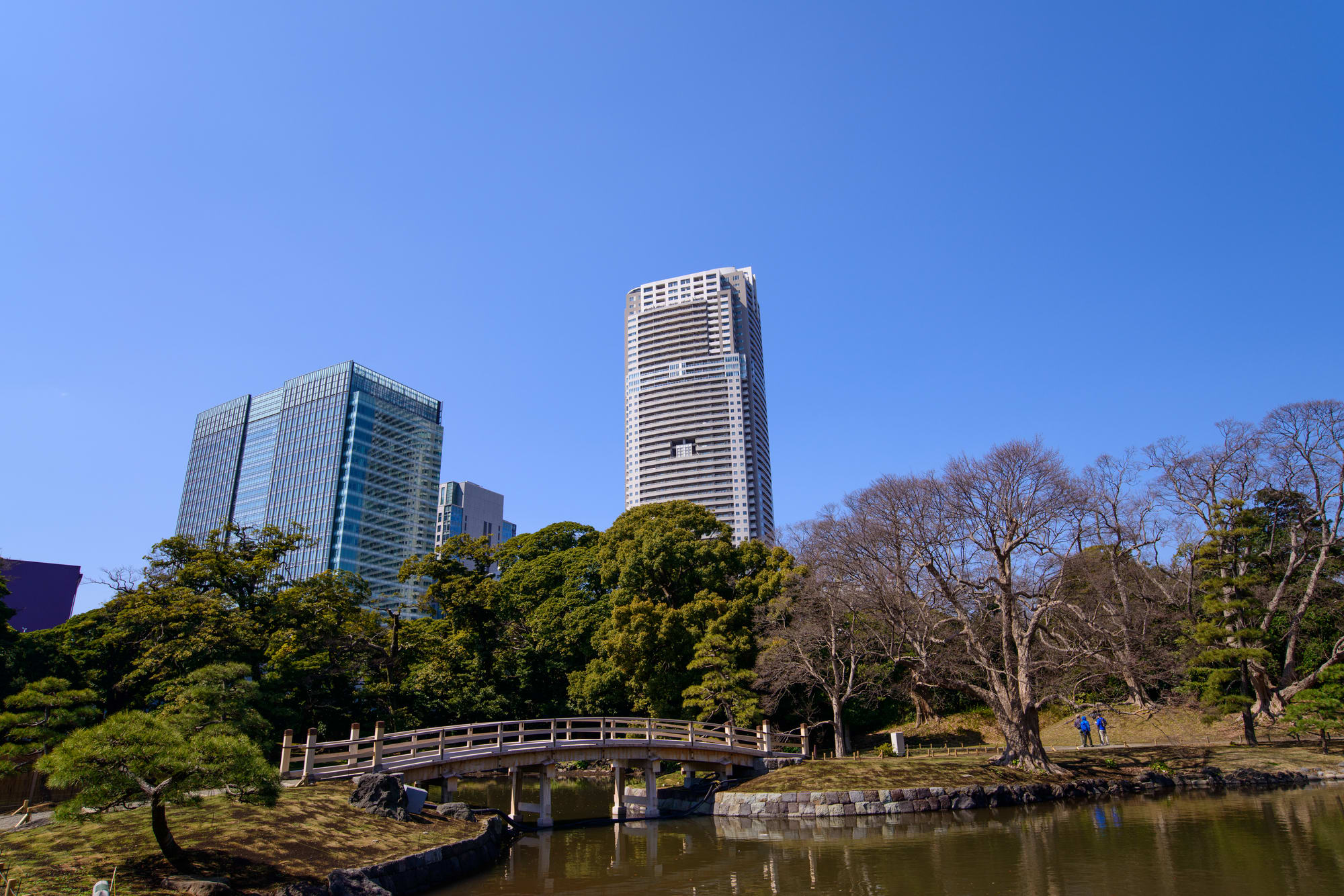 If you want to see around Tsukiji, "Hama-rikyu Garden" will be a good choice. This garden has a long history for over 200 years. This garden has a pond that irrigates seawater inside. That is why this pond changes the appearance depending on whether tide is high or low and there is no pond like this pond in any park in Tokyo. You can enjoy flowers of four seasons: cherry blossom in the spring, bellflower in the summer, ragrant orange-colored olive in the autumn, Japanese apricot in the winter. There are seats where you can set down having a set of some Japanese sweets and a cup of powdered green tea. If you want to know about this park deeply, take participate in free English guide tour. It's held every Saturday and Monday, but they don't have the tour in August. At last, the access is so convenient because this park is located by Tsukiji River and waterbuses depart from and arrive at here.
≫ Read more about "Hama-rikyu Garden"
https://www.tokyo-park.or.jp/park/format/index028.html
Kachidoki-Bashi Bridge over Sumida River Is Illuminated at Night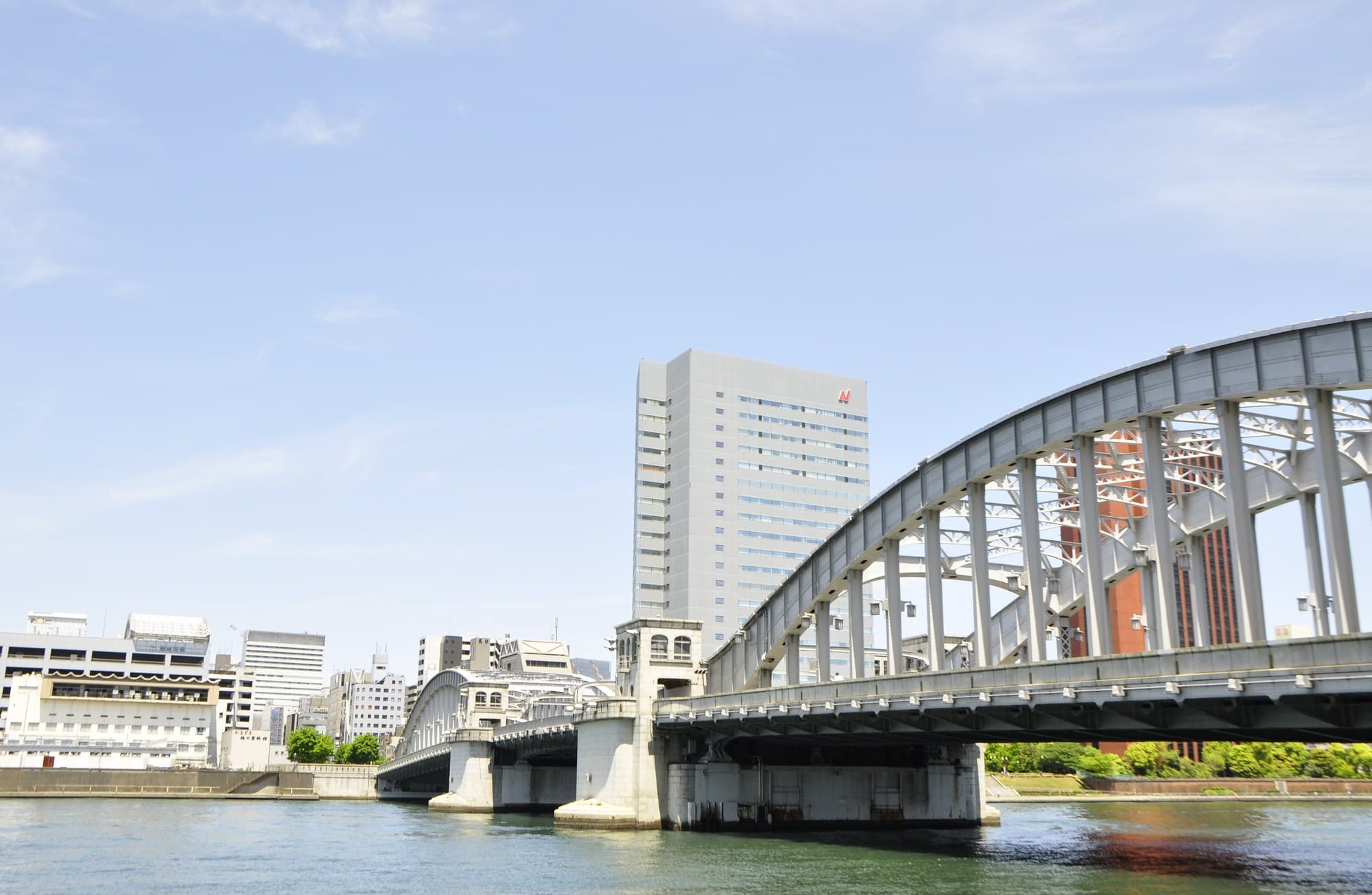 Kachidoki-Bashi Bridge is close to Tsukiji. This bridge is between 6 Tsukiji and 1 Kachidoki. There is no more bridge from this bridge to the sea in Sumida River. Although this bridge was built in 1940, it is still in use. This bridge has been certified as a national cultural asset. This bridge is actually a movable one, but because recently the traffic has been increased more than expected when it was built, it doesn't open now. If you want to know how the bridge used to open and close, go to the archives that opened in 2005. At night, illuminated bridge will enchant you.
≫ Read more about "Kachidoki-Bashi Bridge"
http://www.gotokyo.org/jp/kanko/chuo/spot/s_175.html
Enjoy Kabuki with "Hitomaku-Miseki": a Ticket Sold on the Day of the Performance
Kabukiza is where you can enjoy Japanese traditional drama Kabuki. The Kabukiza has been rebuilt for 5 times and the newest was built in 2013. This building has as much as 1808 seats. The program changes every month. With "Hitomaku-Miseki", a ticket sold on the day of the performance, you can see the drama at a seat in 4th floor for just one act. You can't reserve this ticket. Go buy it at the front entrance in first floor. Because the price for the ticket is reasonable and the length of time is short, you can easily enjoy a Japanese traditional culture. Also English explanation with simultaneous interpretation is available. Although additional charge is required to use this service, it is worth paying it for better understanding about Kabuki.
http://www.shochiku.co.jp/play/kabukiza/index.php
About Tsukiji
Access
Address Tsukiji, Chuo-Ku
Access 4 minutes walk from Ooedo Line Tsukiji Station
40 minutes from Haneda Airport
60 minutes from Narita Airport
20 minutes from Tokyo Station
Official Web Site: https://centraltokyo-tourism.com/
Map