In Tsukiji Market, there are two areas: the outside market and the inside market. In the outside market, you can look around while you munch and sample some food. Because of the reason, they attract tourist all over the world.
Let me introduce you AjinoHamato. They offer yummy deep-fried products. Why don't you try them out.
Do you want to know more other shops at Tsukiji –jōgai-shijō? See "6 food vendors to enjoy walk and eat at the Tsukiji outside market"
AjinoHamato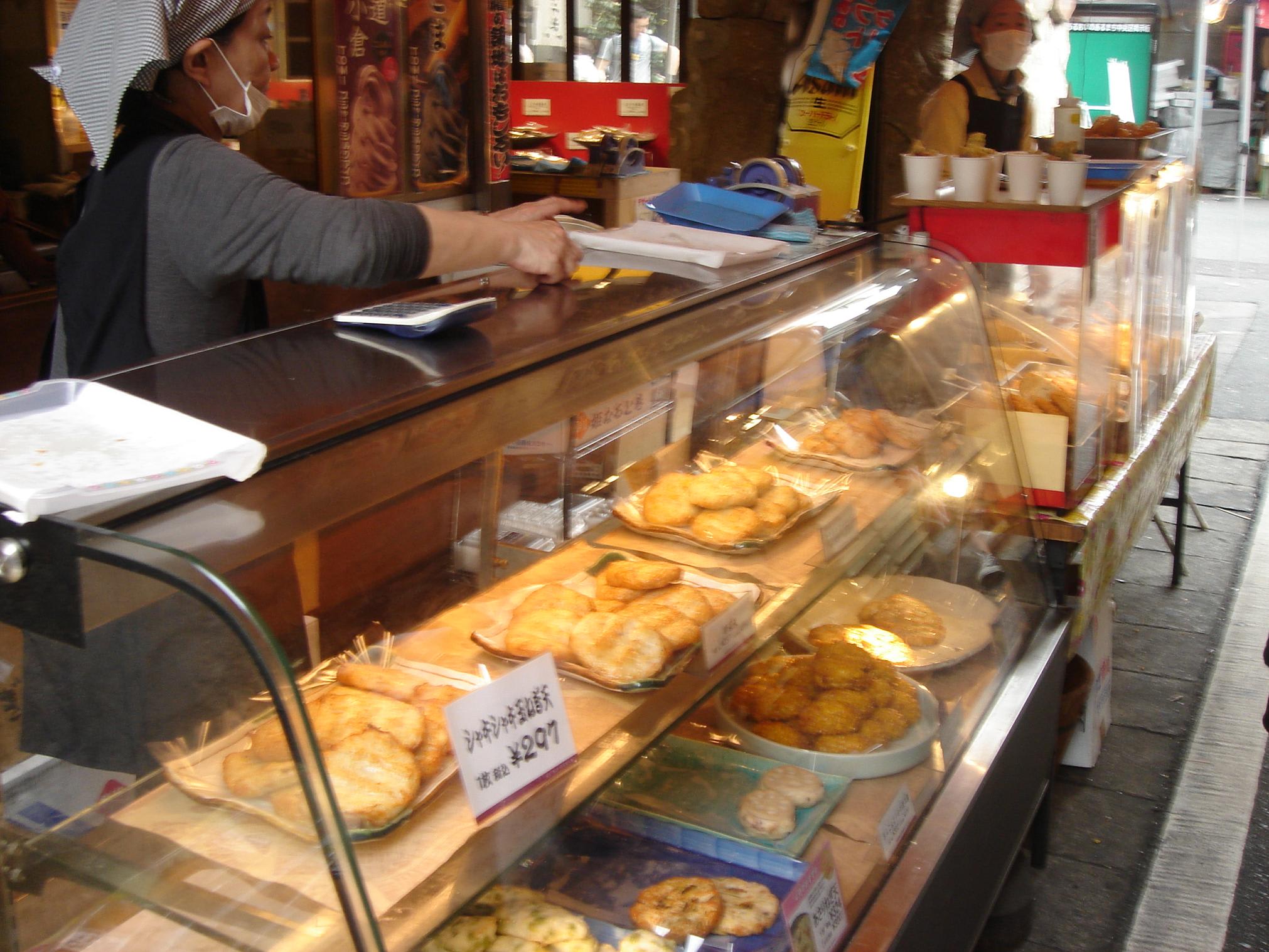 source: Official blog of Chuo sightseeing organization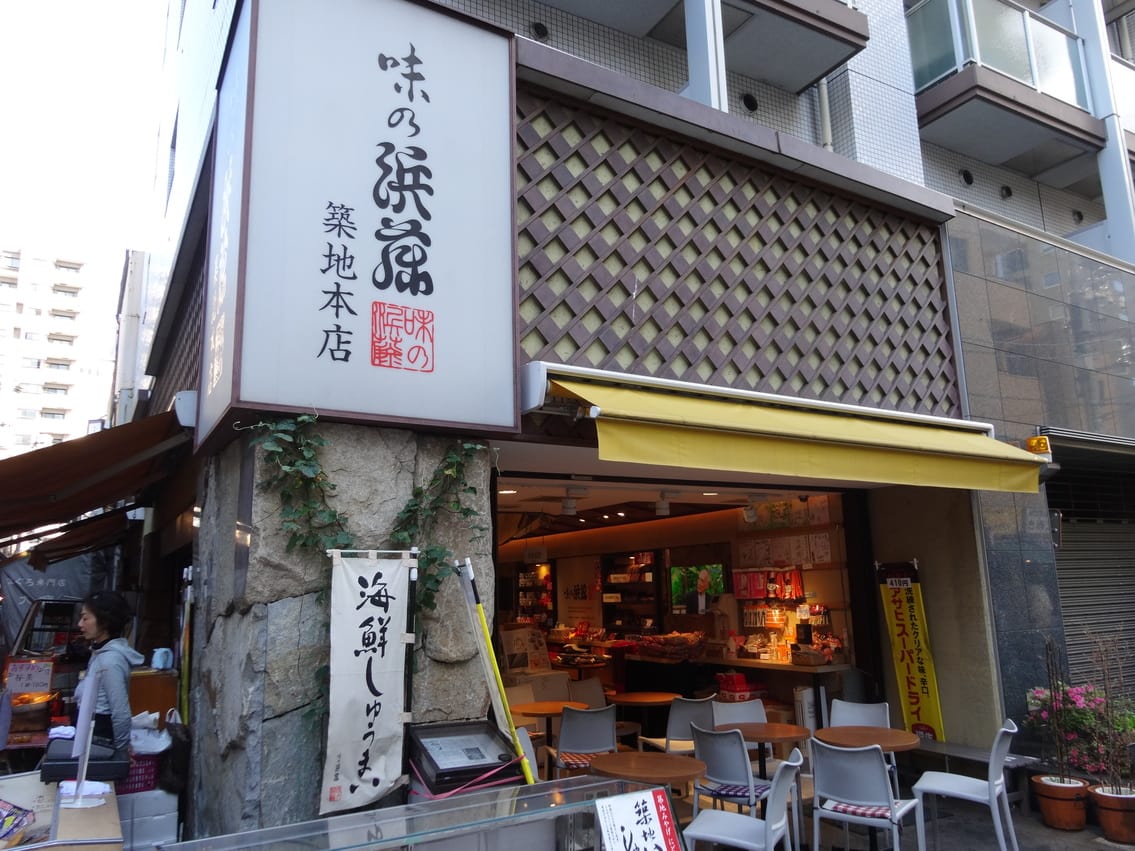 source: 【築地】築地場外市場グルメ完全版
AjinoHamato is a fish specialist. They have been in business since 1925 in Tsukiji.
AjinoHamato's main branch has seating area. (Oshokujidokoro AjinoHamatou) However, most of their costumers are keen to purchase food to take away (like deep fried fish paste and sweet corn and soy beans) and walk around the market while munching food.
AjinoHamato is a popular take out food place in Tsukiji market. When you want to munch and walk around the market, must visit them.
Must buy Morokoshi Ahge (deep fried fish paste and sweet corn)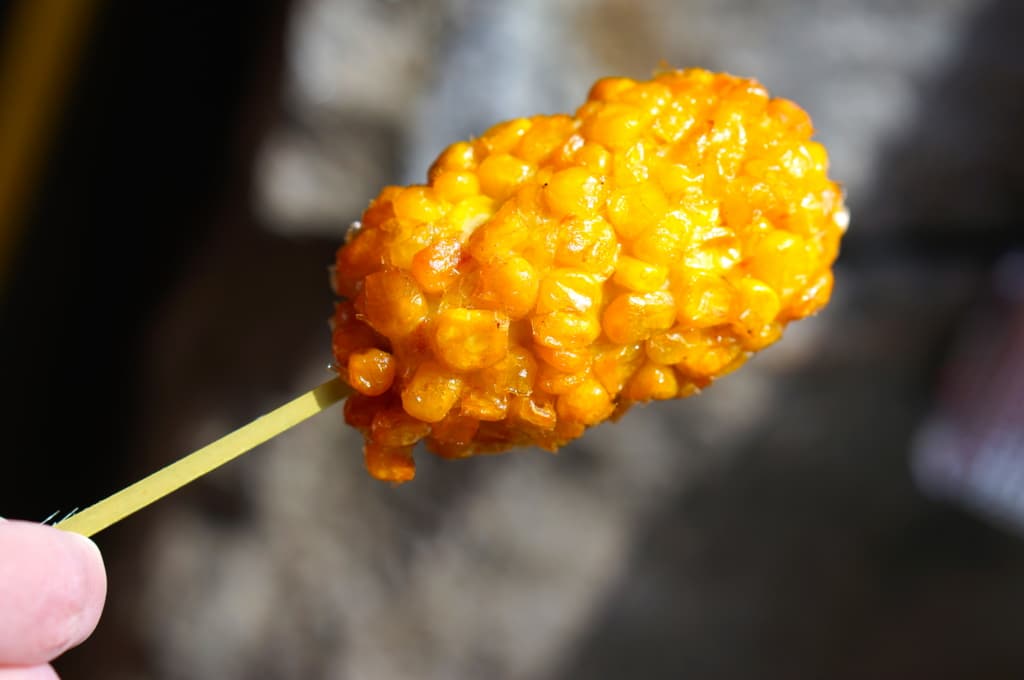 source: ぐるなび
The most popular menu is Morokoshi Ahge. This is made of fish paste with sweet corn and they deep fried them. You would see lots of sweet corn in the fish paste which is the selling point.
The great texture would make you a repeater. Ika Shumai (squid dumpling)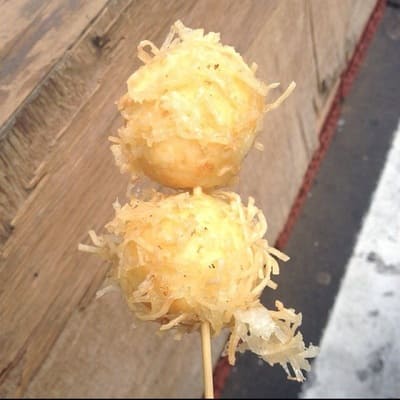 source: Let's Enjoy Tokyo
Another poplar menu is squid dumpling.
This deep-fried dumpling is made of wheat based dumpling skin with squid paste. The size is perfect to pop in your mouth. You would enjoy crispy dumpling skin texture, its very yummy!
AjinoHamato details
Typical menu - Morokoshi Ahge
Ika shumai
Edamame Zukushi (soy bean)
opening:8:00~15:00
closed:unscheduled
Access
addess:1 st basement, Tokyu stay Tsukiji, 4-11-4 Tsukiji, Chuo, Tokyo
tel:03-3542-2273
official page:http://www.hamato.co.jp/
Map