24hour town Shinjuku, it's swarmed by nightlife spots. There are full of entertainments: 24hour open shopping center, Karaoke boxes and clubs. Everyone can find things to do. In this article, you can read about nightclub AiSOTOPE LOUNGE.
If you would like to read about other club spots in Shinjuku, check >> Best 5 chosen night clubs in Shinjuku
Shinjuku chosen nightclub
AiSOTOPE LOUNGE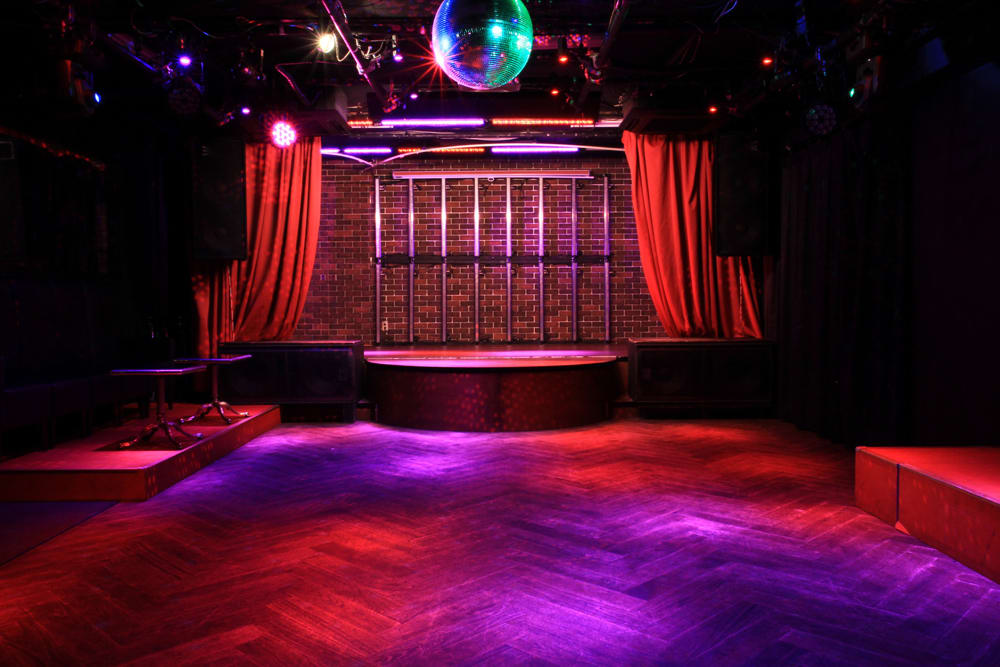 Source: AiSOTOPE LOUNGE
AiSOTOPE LOUNGE was opened in April 2012. It is now one of the biggest event spaces in Shinjuku 2 chome. Their main focus would be gay culture. The name
AiSOTOPE LOUNGE came from the word "isotope" so they want to be the originated place for a new and unique culture and movements by offering a place for people to meet. Shinjuku 2 chome is the well known place for gay people and AiSOTOPE LOUNGE is located in the middle of it. They offer many parties that people can attend not worrying about their own sexuality as well as LGBT parties. Lately, they have hosted collaboration parties with animal rights, HIV and LGBT organizations. They are near the main train station, so they are surrounded by fast-food chains, cafes, restaurants and bars. If you walk a bit, you would see shopping centers like Isetan and Marui.
Recommended food and drinks

Source: aliving.net
AiSOTOPE LOUNGE has two floors. Weekdays, they open as a themed bar; they operate as a club hosting various events on weekends. During a day time, people can hire the bar to do birthday parties, gathering and wedding parties. You can enjoy alcohol drinks like beers, cocktails and wines in AiSOTOPE LOUNGE. If you are hungry, you can have food at places near by: AiiRO CAFÉ and ALAMASCAFE.
Official Website
https://aliving.net/english.html
Access
address: saint four building 1F 2-12-16 Shinjuku, Shinjuku, Tokyo Japan
business hour:bar pm8:00~  event pm10:00~
Googlemap URL:
Let's enjoy Shinjuku Nightlife
In Shinjuku, you can do lots of things even at nighttime. There are many places to go: 24 hour open Don Quixote (discount store) Karaoke Boxes, gay bars and clubs with hosts to look after customers. If you visit Japan, it would be a good idea to explore nightlife here. Some clubs offer animation or season related events. You may find some people who would have the same interests with you. You can check their events at their websites. Why don't you enjoy Shinjuku nightlife?
You may want to join a recommended tour
Tokyo Bar Hopping Tour at Japanese Local Taverns in Shinjuku
If you want to further enjoy Shinjuku, one of the representative cities in Japan, join the Shinjuku bar hopping tour. The guide will take you to different Izakaya on the backstreets that do not appear in the guidebooks. It will surely be a fun experience! Check out the detail of Tokyo Pub Crawl Tour.