Karaoke is Japanese born original entertainment. You sing a song with a backing track as if you are a pop star. You can do this in bars and pubs in Japan. You often can sing in Japanese as well as English.
In this article, you can read about Karaoke bar The Drunken Clam in Osaka, Japan.
If you want to read more about Karaoke bars and pubs, please read the article "English Songs Karaoke bars and pubs"
About The Drunken Clam (Osaka)

Source: flickr
The Drunken Clam is a bar in Shinsaibashi, Nanba, Osaka Japan. The bar was opened about three years ago. This American owned bar is small but they are often packed with people.
This Family Guy's themed bar has counter seats and sofa seats. You can spend your time drinking and relaxing.
The most of costumers here would be from aboard, but there are also local Japanese costumers as well. In this mixed cultural bar, you would hear English and Japanese mixed conversations.
The owner and stuffs are very friendly. You can just pop in for a quick drink. The bar have been getting great feedbacks from everyone saying that they got warm welcome and spent great time.
If you want to enjoy American style atmosphere to enjoy cultural exchange The Drunken Clam is the place to visit.
Things you can do at The Drunken Clam.

Source: flickr
The Drunken Clam bar would not charge you entrance fee. There is free-Karaoke, you can sing as well as just be audience sitting on their comfy sofa seating. You can also sing along as if you are at live music event.
There are lots of Japanese costumers there. Some of them are studying English; they would go there because they can improve their speaking by talking to other costumers who are from aboard. You can also communicate with locals and get more information about local spots to jazz up your trip.
The Drunken Clam offers reasonable tasty food and drinks. You can enjoy Karaoke while you enjoy your food and drink with other customers.
About The Drunken Clam
address:3 floor Yoshihisa Building 6-26 Souemoncho, Chuo, Osaka, Osaka Prefecture 542-0084, Japan

Opening hour

-

weekday:8:00~2:00

weekend:8:00~5:00

closed: contact the bar

Access

-

From Midosuji Line, Nanba station: 5 min walk

From Midosuji Line, Shinsuibashi station: 5 min walk 
Lets go to Karaoke while you visit Japan.
What is Karaoke?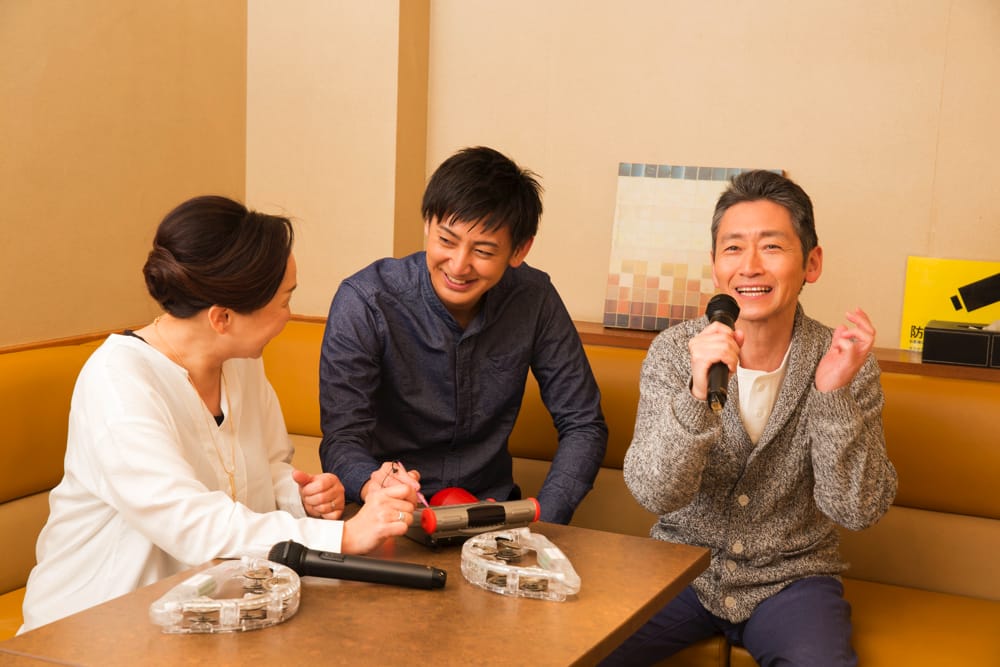 Karaoke is obviously singing songs with backing tracks. Normally, Karaoke in Japan means using of Karaoke machines. You pick a song you want to sing and when your chosen song starts playing, you pick up a microphone and start signing!
There are many places in Japan where you can also enjoy Karaoke: bars/pubs and Karaoke Box where you can hire a room with a Karaoke machine. In bars, you can enjoy Karaoke with other customers. But in Karaoke Box, you can enjoy Karaoke with your friends privately or even enjoy on your own.
There are many ways to enjoy Karaoke.
Recommended Karaoke experience tour.
There is Karaoke experience tour in Ayase, Tokyo. This 3 hours tour starts with a meal at a restaurant; then you visit Karaoke bar. You can enjoy authentic Tokyo down town atmosphere while you sing your favourite song.