Shinjuku is one of the cities in Tokyo where you can find a lot of good Yakitori (grilled chicken skewers) restaurants and Izakaya. There are various yakitori restaurants from stylish restaurants to more of the reasonable and casual Izakaya style restaurants. Here, we have picked up a place you can get good Yakitori and alcoholic drinks that pair well. Shinjuku is a fun city that combines both modern and traditional atmosphere offering visitors various cultural experience opportunities.
If you want to learn more about Izakaya in Shinjuku offering good Yakitori, check >> "Top 5 best Izakaya & bars in Shinjuku where you can have good Yakitori".
About "Marudori Ruisuke"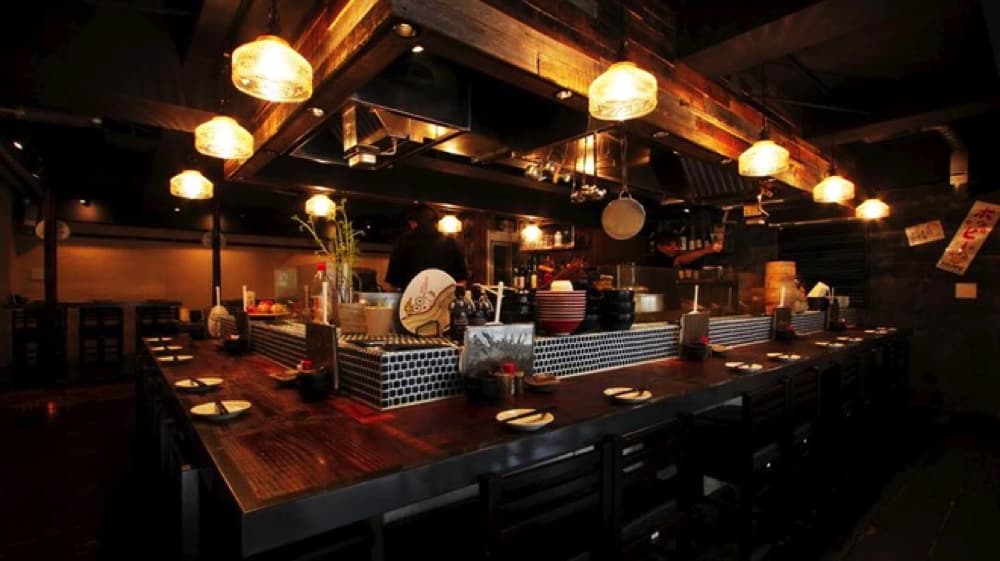 Source:tabelog
Marudori Ruisuke is a well-known izakaya for their chicken food, which has been in business for about 50 years. It is located just a 6-minute walk distance from the West Exit of Shinjuku station. The Izakaya uses the Tottori Prefecture brand "Daisen-dori", as well as sake and fresh vegetables sent directly from the local market. The shop is covered with glasses providing a stylish impression. The delicious dishes and drinks are best enjoyed from the seats at the counter surrounding the open kitchen in the center of the Izakaya. There are a total of 53 seats including the table seats, and the place is always crowded. It is better to make a reservation beforehand. The friendly and helpful staff ensures customers to have a relaxing and pleasant moments in a tranquil hideaway atmosphere. They also offer all-you-can-drink plan, which is recommended if you want to enjoy alcoholic drinks without restrictions.
Recommended Menu at "Marudori Ruisuke"

Source: flickr
One of the signature dishes that have been on the menu since the start of "Marudori Ruisuke" is the "tori no hanmi-age", which is a chicken that has simply been deep-fried without coatings. It makes the chicken a lot less greasy and delicious. The course menu including "tori no hanmi-age" is also recommended. If you add all-you-can-drink menu, you will always have beverages during the meal. For the chicken dishes, brand chicken called "Daisen-dori" is mainly used. Since the chicken is purchased daily from the contractor, the meat is fresh and savory. Other dishes such as "Marudori-no-suage" and "Ruisuke salted entrails" which are used in the shop's name are popular too. Their vegetable dishes are recommended as well. The fresh vegetables are also purchased daily from the Miura Peninsula in Kanagawa Prefecture.
"Marudori Ruisuke" Overview
Address: 2nd Takahashi Bldg. 1F, 7-14-6 Nishi Shinjuku, Shinjuku-ku, Tokyo
Opening hours: 17:00-24:00
Open throughout the year
Access:
6 minute walk from Shinjuku Station
Approximately 40 minutes from Haneda Airport
Approximately 60 minutes from Narita Airport
Let's Explore Izakaya in Shinjuku
What is an Izakaya?
An Izakaya is a type of pub restaurant, where you mainly go to have drinks and tapas style food in a social atmosphere. There are many Izakaya that serves Japanese food, and committed to bringing quality to their food and drinks. There are also Izakaya lovers who visit many places to drink and eat.
About Shinjuku
Shinjuku is a city that has diverse characteristics. As the center of politics and business where the Tokyo Metropolitan Government Building is located, you can see a lot of business people during the day. Kabuki-cho is an entertainment and red-light district in Shinjuku, where requires certain precautions, but is a nice place to take a walk at night.
Recommended Bar Hopping Tour in Shinjuku!
It is a Tokyo Bar Hopping Nightlife Tour that offers a visit to different Izakaya and enjoys local food.
The bilingual Japanese staff will guide you through the tour, so you don't need to worry about the language. During the 3 hours (approx.) tour, you will visit different Izakaya that offers Yakitori and other unique Japanese food. It is a fun experience to meet and enjoy chats with other local customers too.