Tsukiji Market is by far the largest wholesale market in Tokyo area. The market has two sections, the inner wholesale market where has limited access to tourists and the outer retail market where visitors can enjoy delicious sushi. If you ever get a chance to see the inner market, please follow the market rules to avoid interference with wholesalers as they are busy working.  There is a sushi bar called Tsukiji Shutoku Honten (formerly known as Kinoshige Tsukiji Honten) at Tsukiji outer market. The restaurant is famous for their fresh seafood daily transported from all over Japan.  Here are some highlights of Shutoku Honten.
Other famous sushi restaurant in Tsukiji is introduced at "5 must go delicious Sushi restaurant in Tsukiji outer market"!
Tsukiji Shutoku Honten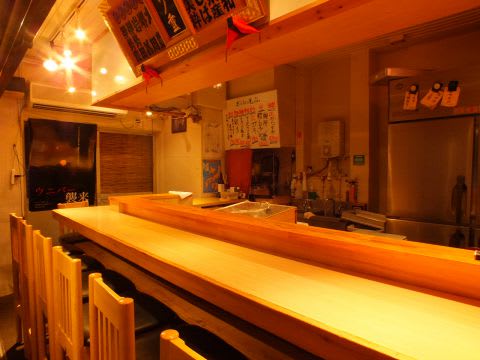 source: hotpepper
Tsukiji Shutoku Honten specializes in shellfish and Tuna. The sushi bar has such a long history, even going back to Edo era which is 400 years ago! The name has changed from Kinoshige Tsukiji Honten to Tsukiji Shutoku Hoten, though their long-lasting traditions have not changed at all. It is a sushi restaurant you've got to try at least once if you are at Tsukiji outer market. For your information, the sushi restaurant is run by the management company called Shutoku Corporation, and they have other three sushi chains nearby. If you want to try their authentic flavor, the Honten (first restaurant) is highly recommended.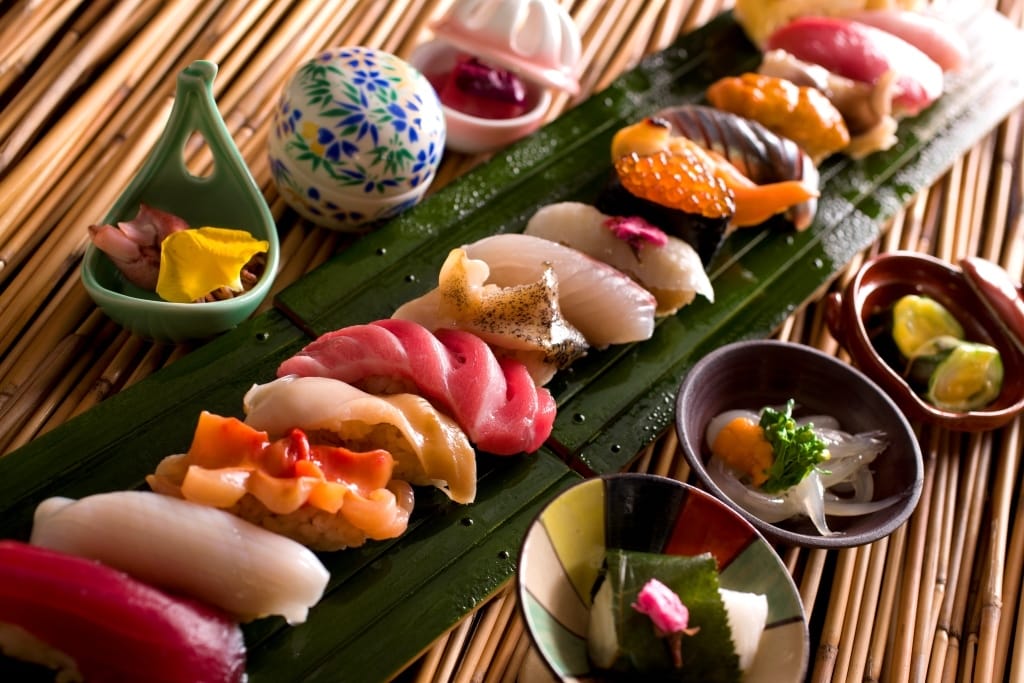 source: 食べログ
All the sushi chefs working at Tsukiji Shutoku Hoten are experts who even handle Shirauo (Salangidae – a type of fish which requires careful handling) brought from all over Japan. With being said, they are sushi specialists who pursue perfection. The sushi they serve has less sourness and more sweetness in flavor. Since the sushi restaurant has been in business over 400 years, no doubt that their sushi stands out even comparing to other places. Due to their reputation, you may have to wait more than an hour before you can get in. Their price is surprisingly reasonable as their most expensive pre-fixed menu is 10,000 yen and you cannot beat the price considering their best quality sushi neta (seafood topping).
Seasonal Omakase (Chef's Choice) Sushi Nigiri – Bargain price with unbelievable selection of neta (seafood topping)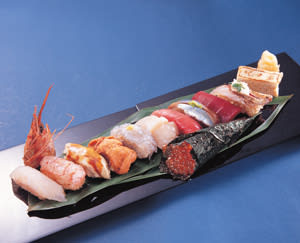 source: おと週ぐるめ
They have a pre-fixed menu for ten pieces of sushi nigiri. All neta (seafood topping) are selected daily based on the catch of the day including Tuna and Ikura (salmon roe). You can enjoy the rich flavor in sushi with special "akazu" (red vinegar) they use.
Overview of Tsukiji Shutoku Honten
Seasonal Omakase (Chef's Choice) Sushi Nigiri – 10 pieces of sushi nigari and a handroll
Sake – selections of 100% rice sake
Lunch: 4,000 yen
11:00 ~ 15:00 (LO 14:30)
Dinner: 8,000 yen
17:00 ~ 22:30 (LO: 22:00)
Closed on Tuedays
Access
Address: 4-14-16 Tsukiji, Chuo-ku, Tokyo
Telephone Number: 03-3541-4015
official site  http://www.shu-toku.com/honten
Map