"Nezu-no-Taiyaki" is a popular store that boasts approximately 60 years of history. It is located in Yanesen area, where one can still take in good old Japanese traditional atmosphere. Here, each Taiyaki (fish-shaped cake) is baked carefully using traditional methods, providing an excellent crispy texture filled with homemade sweet red beans anko to the very tip of the tail. There is always a long line of people waiting to buy some.
If you want to learn more about Yanesen's popular sweets and cafe, please visit the page for the "4 Cafes and Dessert Spots in Yanesen".
Nezu-no-Taiyaki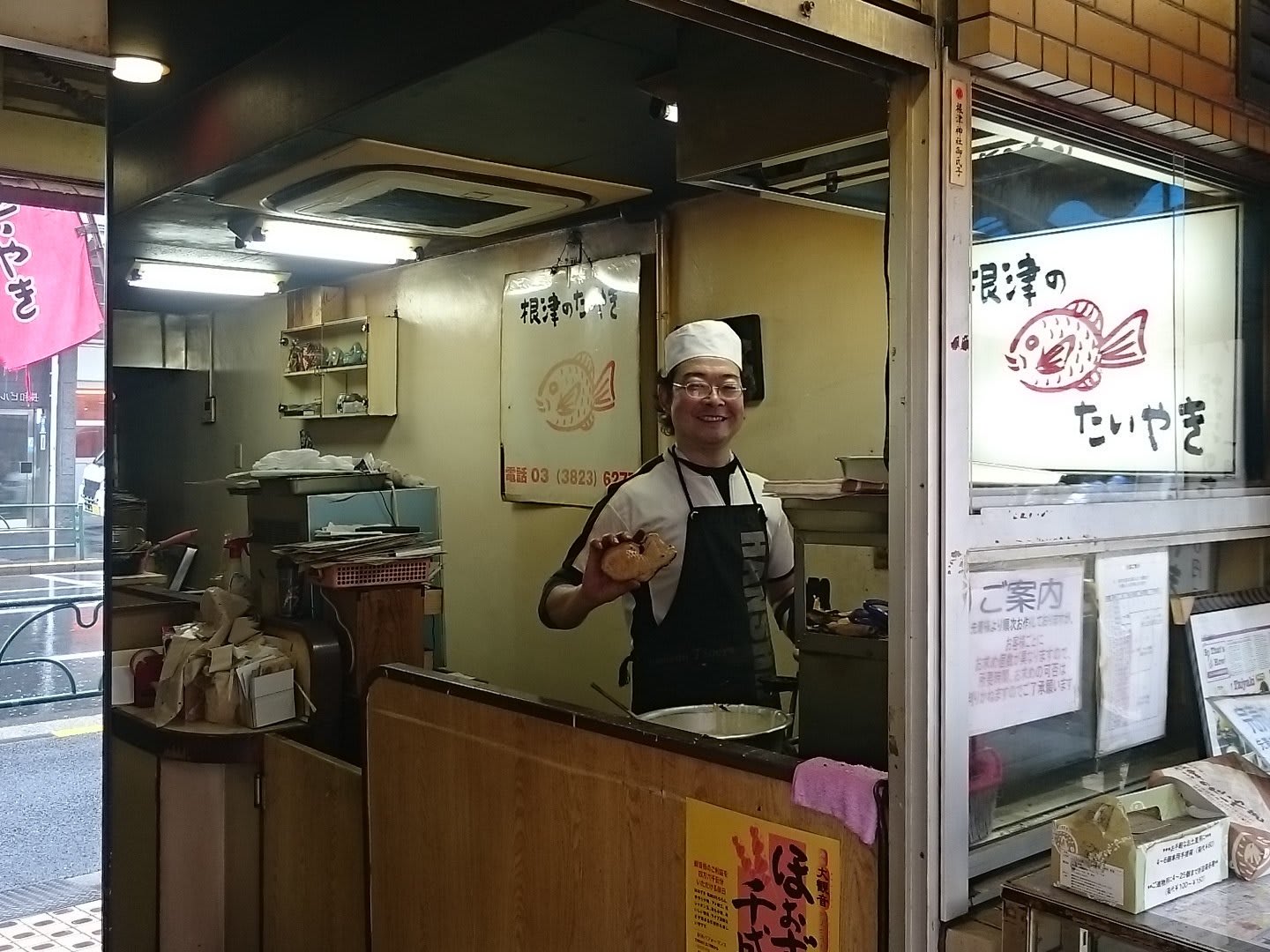 source: Nezu-no-Taiyaki  https://twitter.com/taiyaki_nezu
"Nezu no Taiyaki" in Yanesen is an establishment that specializes in taiyaki. It was founded in 1957 and has been in business ever since then. It is located in about 5 minutes on foot from Nezu station. As you get closer to the store, you can smell the sweetness in the air. There are a lot of fans making a long line in front of the store to buy their taiyaki. Taiyaki is a Japanese sweet similar to a waffle served in a sea bream -shaped corn. Inside is filled with anko, which is prepared boiling red beans with sugar and made into a paste. They have a lot of pride in their homemade anko and it has a great deal of fans too.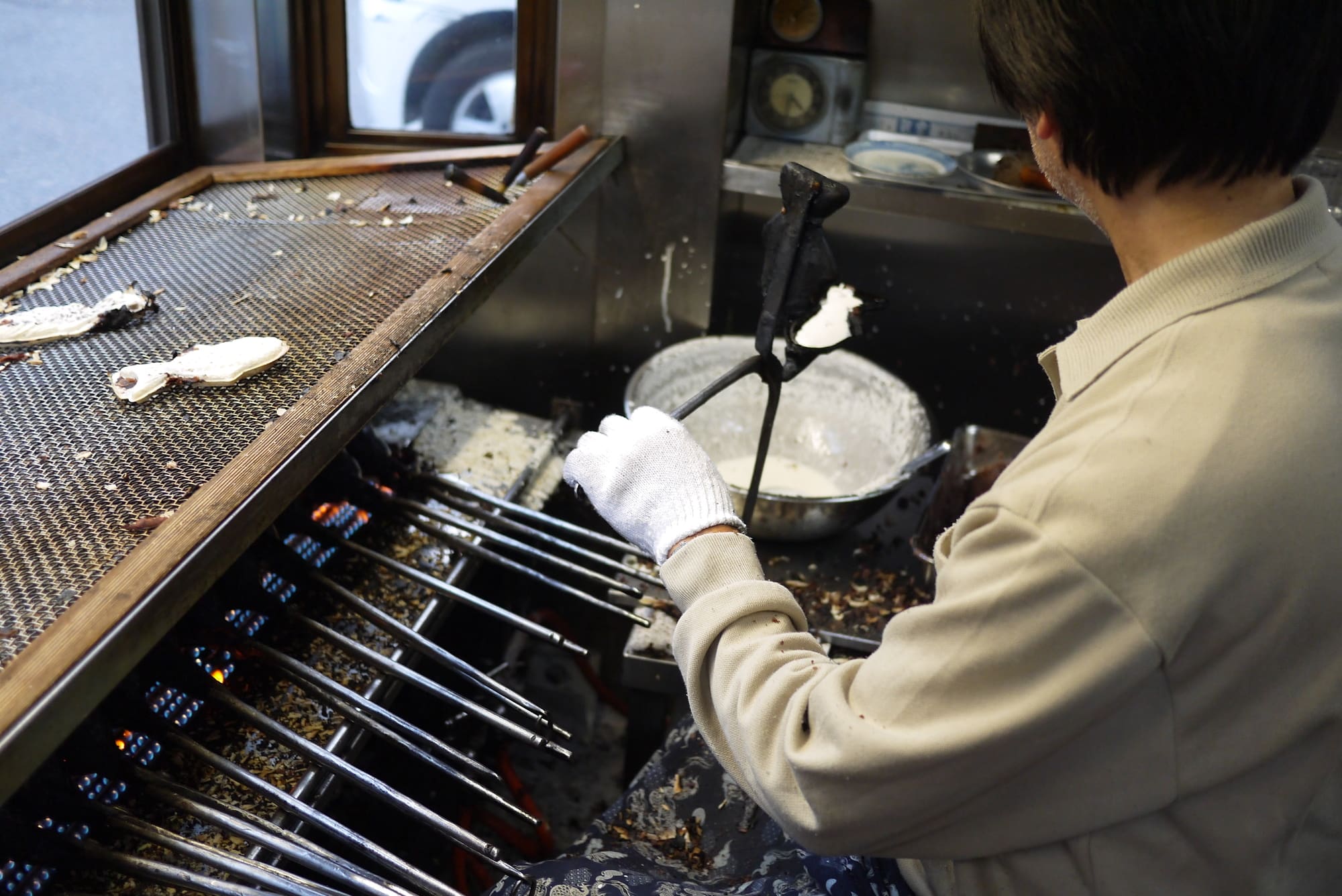 "Nezu no Taiyaki" ia a takeout-only store. Taiyaki has been considered by many as a classic Japanese snack since the old times. Each taiyaki is baked by the owner one by one with care, allowing all to enjoy its quality taste.
The store started as an independent store of Yanagiya, a well-known old taiyaki shop in Ningyocho. It means one of their more skilled artisans has been granted to be independent and started his own business, which is known as Nezu-no-Taiyaki. The store is opened from 10:30 to 14:00, but it closes when their anko stocks run out. There are some customers who buy a lot so they can share with their friends and families. If you want to get one before their stocks are all gone, you might want to start waiting in the line before noon.
Crispy Skin Taiyaki Stuffed with Anko All the Way up to the Tail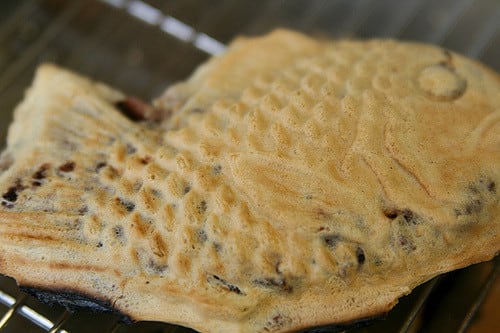 source: flicker
Nezu-no-Taiyaki applies an individually grilled mold, which is not commonly seen these days. Taiyaki prepared this way makes a unique metallic and somewhat nostalgic sound as well as allows one to enjoy the nice baking aroma. Each taiyaki has a crispy outer crust that is filled with anko from head all the way to the tail.
"Nezu-no-Taiyaki" Overview
・Main Product Taiyaki
・Opening hour 10:30-14:00(closes when their anko stocks run out)
・Closed on Tuesdays and Fridays
(Sometimes closing day changes. Please check by visiting the website:  https://twitter.com/taiyaki_nezu)
Access
・Address  1-23-9 Nezu, Bunkyo-ku, Tokyo
・TEL  03-3823-6277
・3 minutes on foot from Tokyo Metro Chiyoda Line, Nezu station
Approximately 60 minutes from Haneda/Narita Airport to Nezu station
Approximately 20 minutes from Tokyo station to Nezu station
・Official site  https://twitter.com/taiyaki_nezu
Map