Himitsu-Do, a shaved ice specialty shop, is befittingly located in Yanesen – an area popular for its old-school charm. People flock to Himitsu-Do for its "modern" shaved ice, which is itself a traditional Japanese dessert. In this article, we'll feature the highlights of Himitsu-Do.
≫Read about other popular spots in Yanesen in "4 Cafes and Dessert Spots in Yanesen"
Himitsu-Do: Shaved Ice Specialty Shop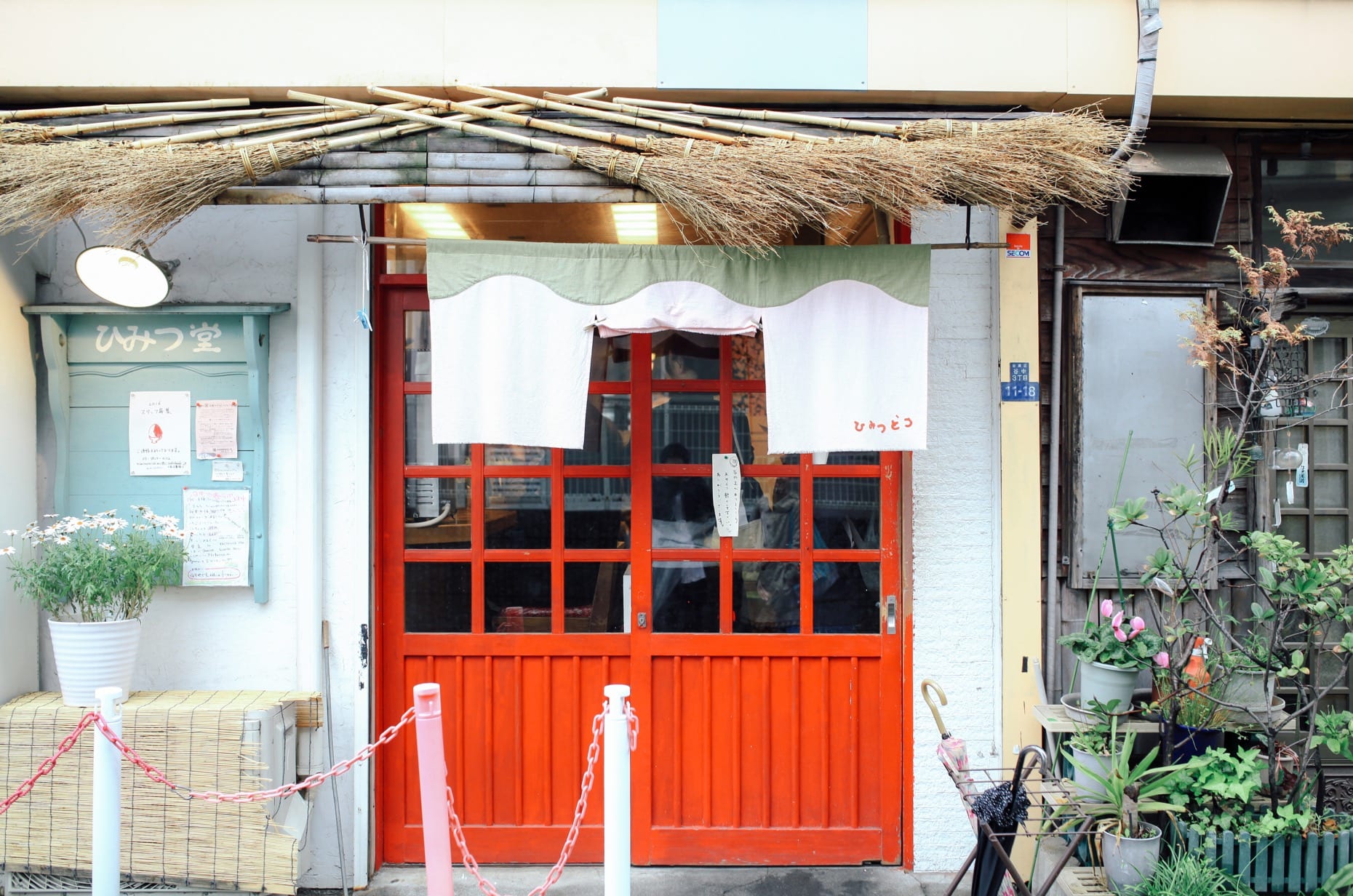 source:  CAKE.TOKYO  https://cake.tokyo/5716
Himitsu-Do is regularly featured in TV programs and magazines and is one of the most popular destinations for shaved ice in Tokyo. The shop is compact, seating only 21 people, so it's easy to miss the storefront despite constant lines during summer. Himitsu-Do has a homely façade that blends into the architecture of Yanesen. Inside, there are counter seats in the front and table seats in the back. Additionally, there's a space to watch the ice shaving process for the uninitiated.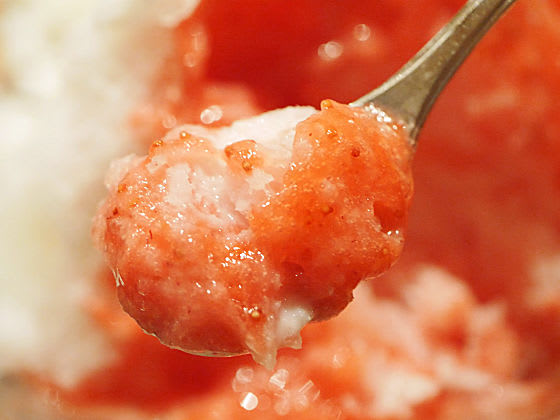 source:  Gigazine  http://gigazine.net/news/20140904-shaved-ice-himitsudo/
Himitsu-Do offers several variations of shaved ice. Its shaved ice differs from the rest – Himitsu-Do uses a hand-crank machine to finely shave natural ice into a fluffy texture, before garnishing it with a natural and hand-made topping. The unique flavors are certainly unforgettable. As an added bonus, shaved ice is typically served only during summer, but Himitsu-Do is open year-round.
Himitsu's Strawberry Milk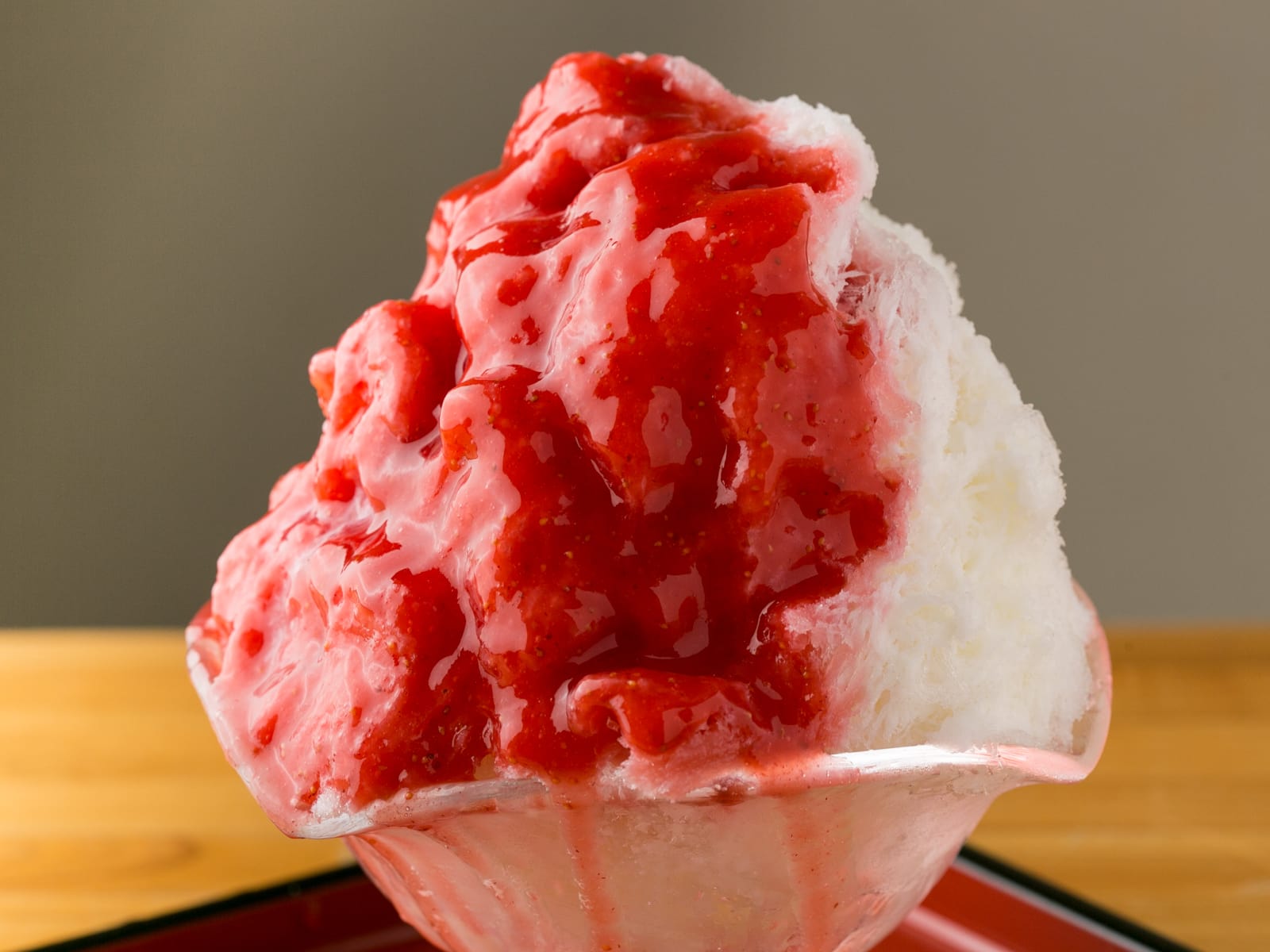 source: ヒトサラ https://magazine.hitosara.com/article/22/
This classic is a perfect combination of milk flavor and ripe strawberries from Shizuoka and Akita, both renowned strawberry-producing regions. It's hard to not snap a picture of the mountainous shaved ice before digging in!
Uji Kintoki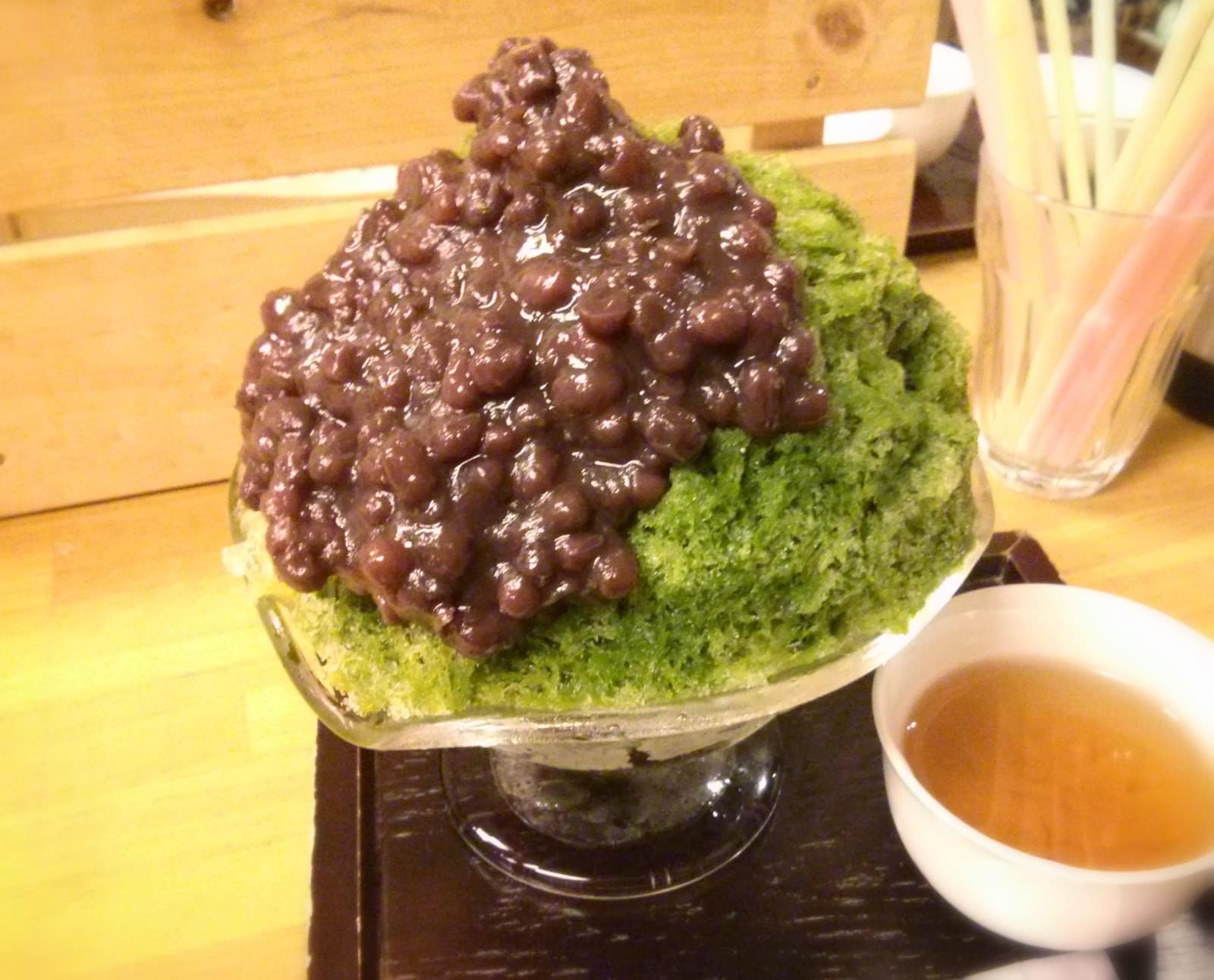 source: 食べもの日記 http://food-daisuki.blogspot.jp/2013/09/blog-post_9912.html
Since you're in Japan, why not taste a uniquely Japanese shaved ice like Uji Kintoki? This shaved ice combines Japanese flavors such as matcha, anko (azuki bean paste) and shiratama (mochi-like balls). Enjoy Tokyo by savoring elegant Japanese flavors in Yanesen.
Overview of Himitsu-Do
・Popular Menu Items: Himitsu's Strawberry Milk, Uji Kintoki, etc.
・11:00 (10:00 on weekends)~20:00 (closes at 18:00 on select days during Oct. thru May; opens at 9:30 during the summer)
・Scheduled Closures: Closed Mondays (and also Tuesdays during Oct. thru May)
Access
・Address: 3-11-18 Yanaka, Taito-ku, Tokyo
・Phone Number: 03-3824-4132
・Directions (Subway / Bus)
4 minute walk from JR Nippori West Exit
6 minute walk from Sendagi Station Exit 2 on Tokyo Metro Chiyoda Line
・Travel times from Narita and Haneda Airports and Tokyo Station
40 minutes from Haneda Airport / 60 minutes from Narita Airport / 20 minutes from Tokyo Station
・Website URL:http://himitsudo.com/
Map