The most famous market in Japan would be Tsukiji Market. There are an inside market and an outside market. The inside market is mainly for whole sellers; the outside market is open for public so there are many restaurants and shops for tourists. You can go to the inside market to look around but make sure you are not on the way of market people. The oldest sushi place in the outside market would be Tsukiji Sushi Sei main branch. I could say that I am an expert of sushi, this place is special; thus let me tell you about this charming sushi place.
Other famous sushi restaurant in Tsukiji is introduced at "5 must go delicious Sushi restaurant in Tsukiji outer market"!
Tsukiji Sushi Sei
source: hitosara
Tsukiji Sushi Sei main branch is located in the Tsukiji outside market. This place offers traditional sushi. (Edomae nigiri) The main reason why they are so well known would be their 120 years history. That is why they are so well established. The main floor is for first come first serve based but their upper floor is for reservation only. So if you do not want to wait outside, you should make a reservation. They have many branches in Japan, but you shall visit this main branch to feel the history.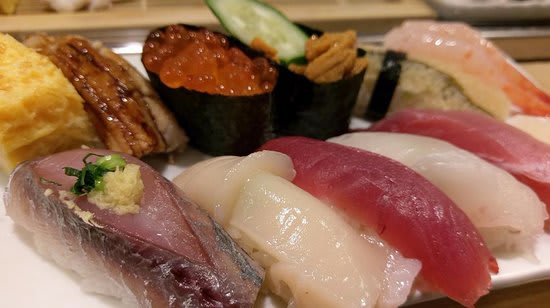 source: trip adviser
At this main branch, you can enjoy their 120 years old recipes. Their recipes have quite rich taste. Famous traditional items would be "sardine sushi" and  "salmon roe". There are also shellfish on their menu. Especially, Japanese grilled Turban shell would give you the authentic seafood taste. Behind the scene, chefs are choosing the best ingredients and fallowing food hygiene protocols strictly. That is why; they are the best sushi place in the outside market.
The typical Edomae chirashi-(sushi) "Daimiyo Chirashi"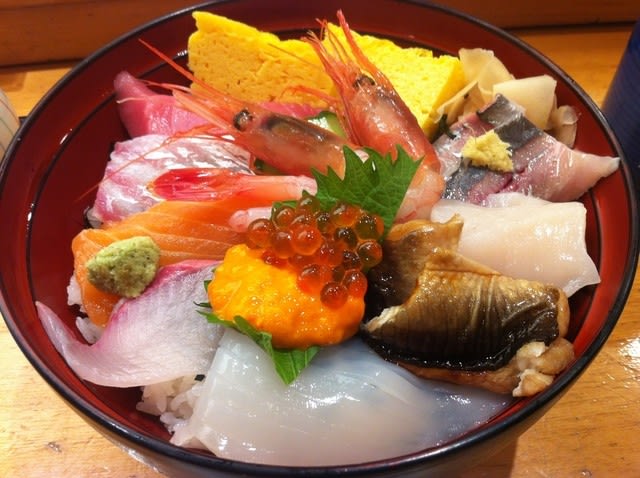 source: 食べログ
Daimyo chirashi is a gorgeous sushi bowl with 8 toppings that includes tuna, salmon and egg. It's eye-popping price of 1500yen. This menu was created because the head chef wanted to make something that other sushi places would not offer. This menu is only available to eat on upper floor seating.
Tsukiji Sushi Sei No1 menu " chef's choice"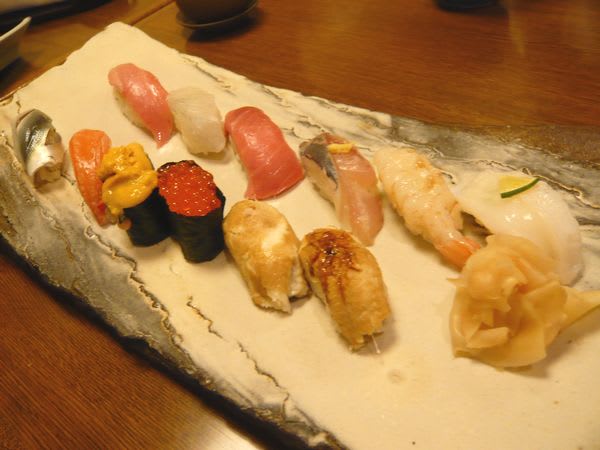 source: Senchan farm diary
What would you want to try in a sushi place?  I would say "chef's choice" which would be mixture of seasonal seafood sushi: sardine, salmon and prawn.
It's more than the actual value of 3000yen. So it's a great bargain price for this yummy treat.
Tsukiji Sushi Sei Detail
daimyochirashi、edomaeanagoshirayaki、kyokuchirashi
lunch:2500円 dinner:4000円
mon-fri:8:30~14:00・17:00~20:00 sat:8:00~20:00 sun:9:30~20:00
Wednesday
Access
tokyoto,chuoku,tsukiji 4-13-9 〒104-0045
1floor:03-3541-7720 2floor:03-3546-8777
http://www.tsukijisushisay.co.jp/store/honten.html
Map