Tsukiji Fish Market is one of the most popular tourist attractions for people from different countries as they get to view the famous fish auction for fresh seafood. The market has two sections, the inner wholesale market where has limited access to tourists and the outer retail market where shops and restaurants are located. Particularly in the inner market, please follow the market rules to avoid interference with wholesalers as they are busy working.  There are numerous of Sushi bars in the outer market areas, especially one of them is very well-known.
Other famous sushi restaurant in Tsukiji is introduced at "5 must go delicious Sushi restaurant in Tsukiji outer market"!
Shutoku Nigoten
source: みずもん
The sushi bar "Shutoku Nigoten" is located off a block from the busy main street in the outer market. Because of the location, it may be tricky to find it if it's your first visit. However, you won't miss it once you see their outside shop curtain and sign of the name. Once you enter inside the restaurant, you would like the ambiance of " 和" (traditional Japanese) as they have a classy décor with warm lighting. Despite their upscale appearance, you can enjoy sushi in a relaxing environment due to their welcoming atmosphere.
source: Twitter
What makes this sushi bar so unique? Because of their commitment toward sushi, unlike any other places. As they like you to enjoy the real flavor of the ingredient itself, you'd be asked to eat about 70% of their sushi with salt, not soy sauce. This restaurant continues to pursue what brings the fullest flavor of ingredients with or without traditional sushi concept. For those who ever had sushi in Japan, you will not regret trying out this place. If you happen to speak some Japanese, it'd be an extraordinary opportunity for you to learn more about sushi and trivia directly from sushi chef at the bar.
Top quality Shirauo (Salangidae) and secret Shari (rice) makes the best match!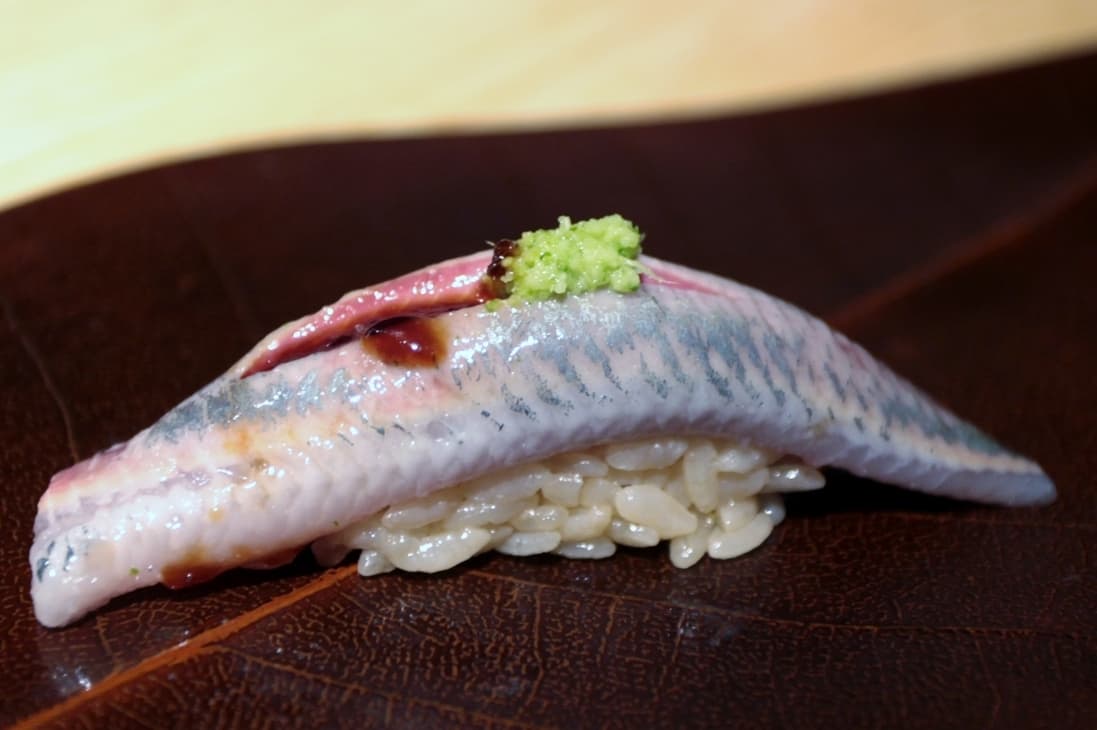 source: 秀徳2号店
The Shutoku Nigoten participates in miraculous technique to prepare Shirauo that were received from all over Japan by putting a needle on its nerves. On top of it, they make the secret Shari (sushi rice with vinegar) go well with the fish. That's something you like to try at least one time.
Let's eat Omakase (Chef's choice) nigiri course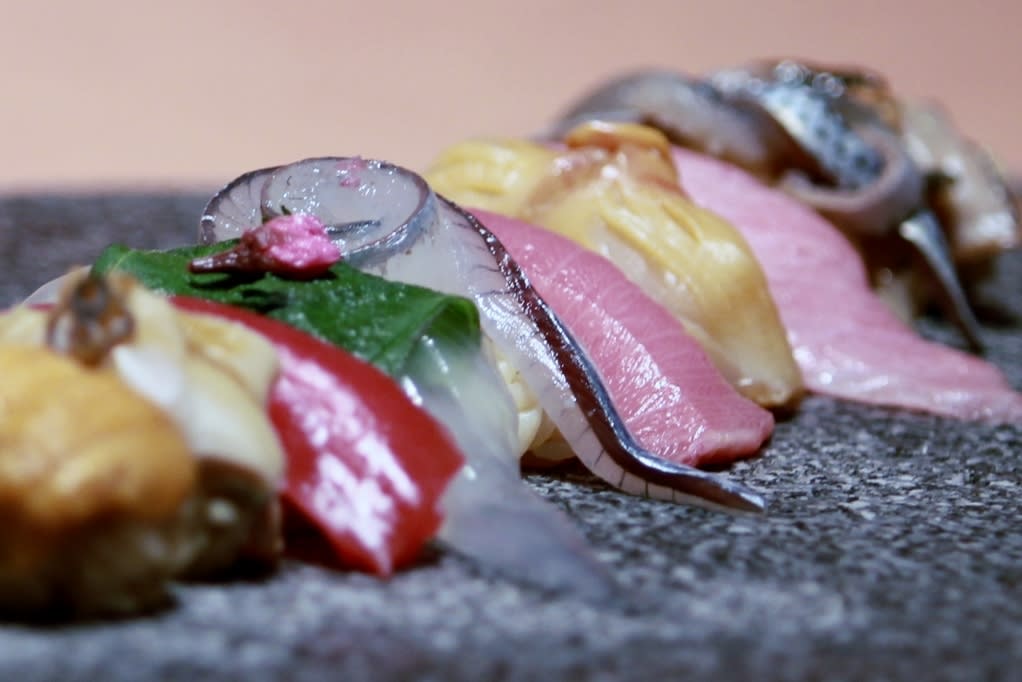 source: 秀徳2号店
Each sushi chef is in charge of his preparation, which means that he makes sushi for you from the best neta (seafood topping) he has for the day with his culinary manner. So please sit tight and enjoy their best Omakase (chef's choice) sushi.
Overview of Shutoku Nigoten
The popular menu:
Omakase (Chef's choice) nigiri course (appetizer, 10 pieces of nigiri and soup)
Budget: Lunch for 2,900 yen to 8,000 yen Dinner for 5,500 yen to 12,000 yen)
Opening Hour: Lunch 11:00~15:00 (LO 14:30) Dinner 17:00~23:00 (LO 22:00)
Open daily
Access
Map