There are many established shops in Asakusa. One of them Kanmidokoro Nishiyama has 160 years history. Its located in front of No2 exit of Asakusa station; it is a great location. Also, it would be a nice place to take a rest from a long walk around this iconic town.
more than 160 years history, Kanmidokoro Nishiyama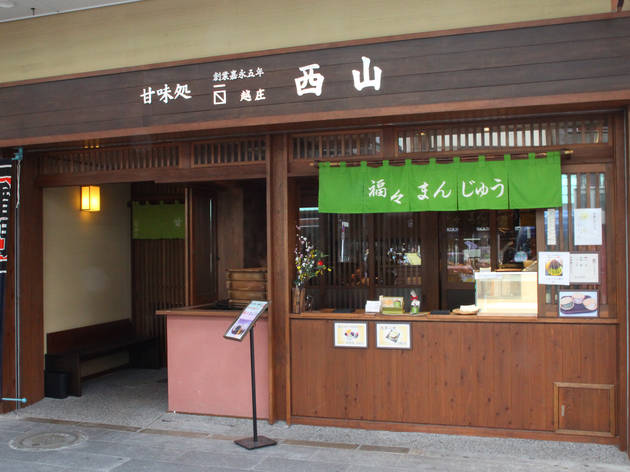 source: TimeOut TOKYO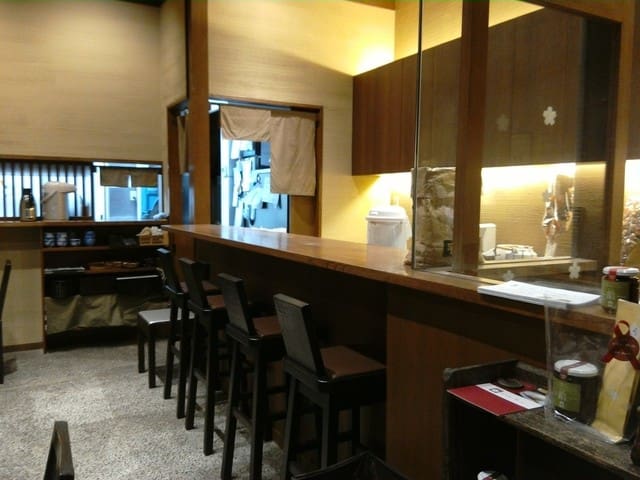 source: https://tabelog.com/tokyo/A1311/A131102/13008588/
Kanmidokoro Nishiyama offers Japanese transitional warm welcome (Omotenashi) and authentic taste.
Tranquil interior decoration would suite to your needs: to have a alone tea time or a chat with friends.
Stuffs are very friendly offering you warm welcome.
You can sit and enjoy their sweet in seating area, but they also have take away menu like Fukufuku Manjyu ( read bean bun) and home-made soft cream.
Enjoy your take away menu while you walk around the town!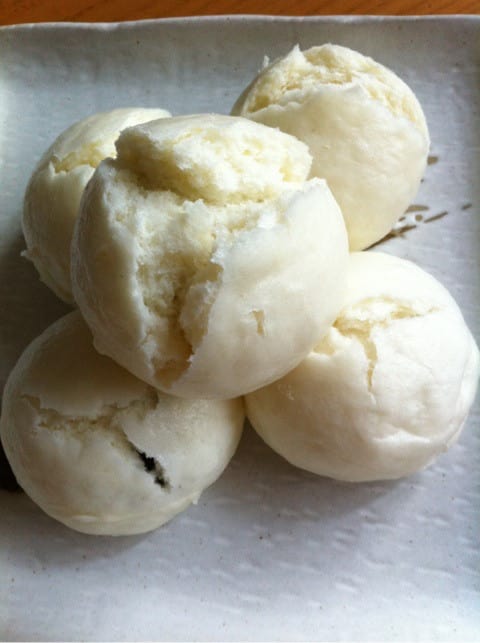 source: https://ameblo.jp/jnsmama/entry-11081138402.html
Fukufuku Manjyu is home made. You can have a freshly made one on the spot. When you have it fresh, you can appreciate its super soft texture.
Fukufuku Manjyu is free from artificial Ingredients.  Their simple ingredients would be wheat floor, sugar and red bean only. Sweet red bean paste is also home made. The red bean paste would be not too sweet, it balanced with salt to make it neutral taste.
You can take this red bean paste in a jar as a souvenir, you can also buy special waffles to go with it.
popular sellers amongst tourist from aboard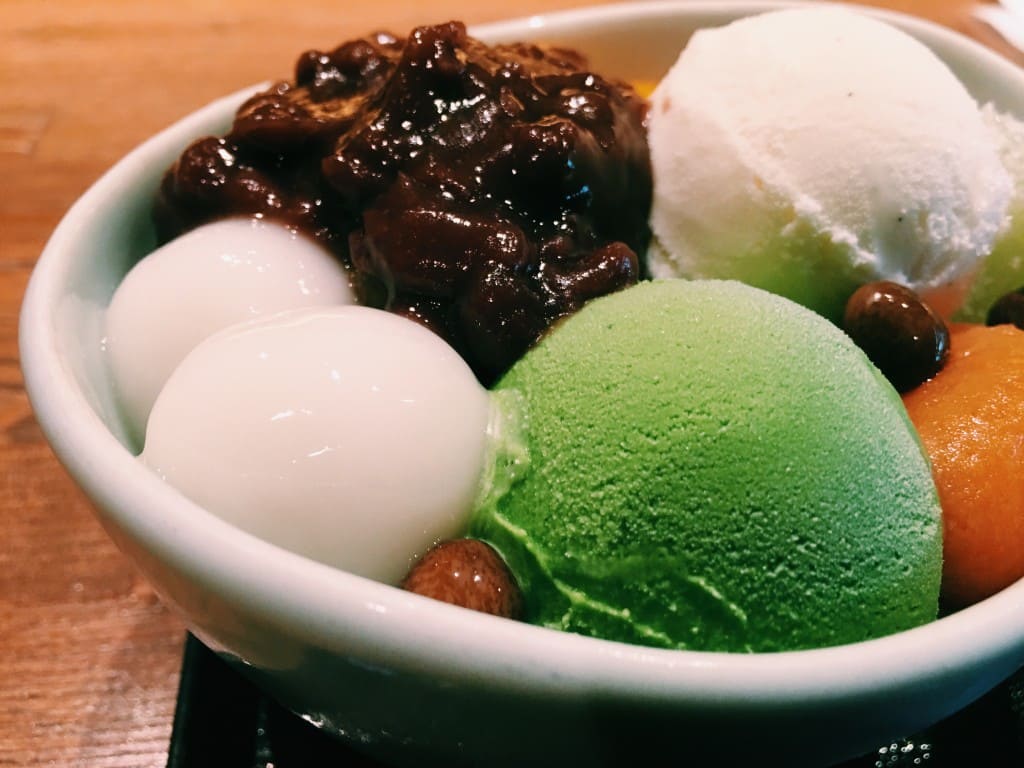 source: http://tolive.jp/asakusa_nishiyama/
Amongst tourists from aboard, "Tokusei Nishiyama Anmitsu" and "Aziasobi" are their top sellers.
Tokusei Nishiyama Anmitsu comes with two scopes of home made ice cream, sticky rice paste balls, red bean paste, apricots, and two flavors of sticky rice ball with ice cream. What a playful varieties!
Great collaboration with an established bakery – red bean paste toasts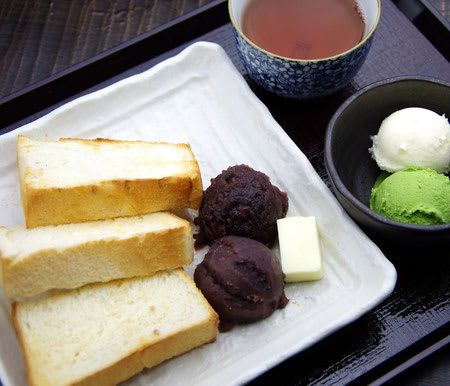 source: https://www.asakusa-nishiyama.com/
Kanmidokoro Nishiyama recommends you one of their menu "Anko toasts with ice cream"
This unique dish comes with toasted bread (which is made by a well-known bakery Pelican) butter, red bean paste (grinded and original) home made green tea ice cream and vanilla ice cream. Enjoy the contrast of warm and cold.
details of Kanmidokoro Nishiyama
・best sellers
Tokusei Nishiyama Anmitsu, Fukufuku Manjyu, Aziasobi
・opening
AM10:00 ~PM7:00
・closed
wed new year、unscheduled day
access
・address  tokyototaitokukaminarimon2chome 19-10
・tel 03-5830-3145
・public transport(subway・bus)
Tokyo metro Ginzza Line Asakusa station exit no2 : 1 min walk
Tobuisezaki line Asakusa station  1 min walk
Toeichikatetsu Asakusa staton 1 min walk
・From Haneda airport/ Tokyo Main station
From Haneda airport: take Keikyu kukosen kaisoku (imbanipponidaiiki) at Sengakuji station change to Toeiasakusasen(imbanipponidaiiki) get off at Asakusa station : about 40min
From Narida airport: take Skyliner No38 (keiseiuenoiki) at keiseiueno station, change to Tokyo Metro Ginza line to Asakusa, get off station : about 40min
From Tokyo Main station: take Jobansen kaisoku naritaiki, get off at Ueno station, then take Ginza line to Asakusa :about 15min
From Haneda airport about 40 min/ from Narida airport about 60 min/ from Tokyo Main station about 15 min
・offical site URL https://www.asakusa-nishiyama.com/
map