It is a café produced by "Funawa Honten" famous for "Imo yokan (sweet potato paste)" , which is one of the most chosen souvenirs in Tokyo. The café is located within a walking distance from Asakusa Kaminarimon where you can enjoy many Japanese treats made using sweet potato, as well as other sweets such as parfaits and pancakes. Why not enjoy a rest at this excellent café while sightseeing?
Funawa Café Asakusa
source: https://icotto.jp/presses/8453
Asakusa area offers a lot of exciting sites to explore, such as Sensoji Temple and Nakamise Street lined by souvenir shops. One cannot miss the cute "Funawa Café" run by Funawa, a long-running Japanese sweets shop is located in this area. While being near Kaminarimon, the spacious café offers various types of sweets in a relaxing environment. It provides a different taste from the main Funawa store located also in Asakusa. Funawa Café has a cute Western-style appearance that it almost seems like it would come straight out from a fairy tale story. The café offers Imo Youkan soft ice cream and parfait.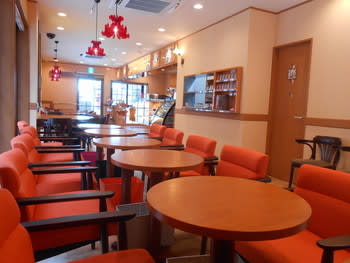 source: https://icotto.jp/presses/8453
Funawa Café has a fashionable and warm interior design. Funawa Cafe is a self-service style café. Find your favorite spot and enjoy a comfortable time. It would be to your convenience if you check the special limited menu before you visit there. Inside the café is completely non-smoking, but it is allowed to smoke on the terrace seats. Funawa Café is a popular place among many international customers too. The casual café has a friendly atmosphere that makes customers at ease to enter the place.
How about having delicious sweets at Funawa Café while sightseeing?
Breakfast Menu Available Until 12:00 Noon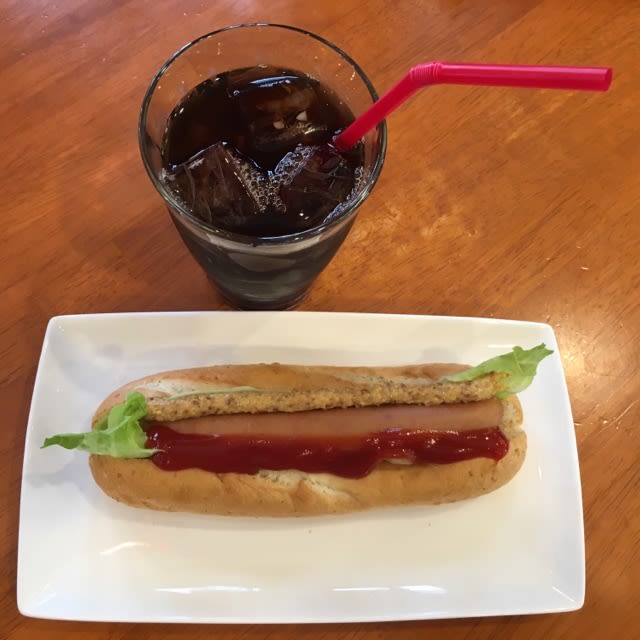 source: http://blog.goo.ne.jp/morning303/e/1501b153495761aaf94a90f919db15d7
"Funawa Café" is famous for their Japanese sweets, but you can also have breakfast there until 12:00 noon. Other than the standard café menu, hot dogs and Danish breads are always available.
It is highly recommended to stop by when you want to have a quick breakfast. It is also a convenient place with good access to many sightseeing spots.
Famous for Sweets Made Using Sweet Potatoes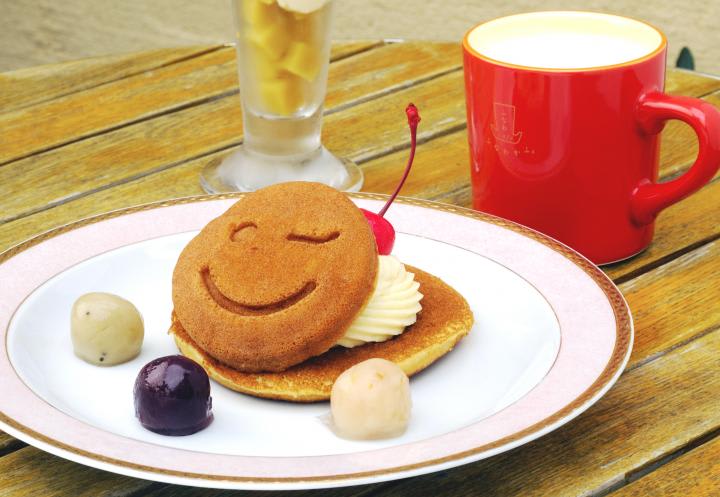 source: https://co-trip.jp/article/7913/
The main feature of Funawa Café is the sweet potato. The most popular items on the menu is the soft ice cream, but there are other delightful sweet potato sweets such as the parfait, Mont blanc cake and pancake. For drinks, they offer "Sweet potato latte". It is a café that will drive sweet potato lovers crazy. Experience the grand taste of their sweet potato menu.
"Funawa Café Asakusa" Overview
・Popular menu: Imo yokan, Anko-dama (small sweets ball)
・Opening hours: 10:00AM – 7:00PM(Weekdays), 09:30AM-8:00PM(Saturdays), 09:30AM-7:30PM (Sundays and public holidays)
・Open all year long
Access
・Address: 2-19-10 Kaminarimon, Taito-ku, Tokyo
・TEL: 03-5828-2703
・Access (Subway, bus)
Walking distance from Asakusa Station, exit A4 on Toei Asakusa Line
Walking distance from Asakusa Station on Tokyo Metro Ginza Line and Tobu Line
・Duration from Haneda /Narita Airport and Tokyo Station
Haneda Airport > Keikyu Airport Line Limited Express (bound for Inba-Nihon-Idai Station)> transfer at Sengakuji Station to Toei Asakusa Line (bound for Inba-Nihon-Idai Station)> get off at Asakusa Station   Duration: Approximately 40 minutes
Narita Airport > Skyliner 38 (bound for Keisei Ueno Station)> transfer at Keisei Ueno to Tokyo Metro Ginza Line (bound for Asakusa)> get off at Asakusa Station
Duration: Approximately 60 minutes
Tokyo Station> Joban Line Express (bound for Narita Station)> transfer at Ueno Station to Ginza Line (bound for Asakusa)> get off at Asakusa Station
Duration: Approximately 15 minutes
Approximately 40 minutes from Haneda Airport/Approximately 60 minutes from Narita Airport/Approximately 15 minutes from Tokyo station
・Official site http://funawa.jp/shop/contents?contents_id=228730
Map