One of the biggest touristic cities in the world is Tokyo. There are many traditional shops and restaurants. Besides there are many bars and izakaya (Japanese style bar) where you can enjoy entertainment. After visiting famous touristic spots and enjoying traditional culture, you should visit shops and have special experiences in Tokyo's nightlife. It will give nice memories of Japan for sure!
Experience Shinjuku's backstreet bars, that are normally a little hard for Tourists to navigate – try this fun Tokyo Pub Crawl Tour in Shinjuku
Visiting Tokyo? Find out more cool nightlife places and things to do at night in Tokyo
Let's go to the unique bar in Tokyo!
There are many bars and izakaya in Tokyo. In "Roppongi" and "Ginza", there are many high class shops. "Kagurazaka" where you feel Japanese tradition at the moment you enter. 
"Tokyo station" area where you can enjoy night view of the big city. In "Sinjuku" there are many izakaya. You can choose any kind of shop depending on your taste. We tell you about some unique and rare bars & izakaya in Tokyo. From a magic show bar to one related to Buddha. Or a bar where you can do sports. If you are interesting, you should visit one of them as part of your Tokyo experience!
Unique Izakaya・Bar 5 selection!
1."Magic Bar 12ji"

Source:MAGIC BAR 十二時
At "Magic Bar 12ji "you can enjoy a magic show by professional magicians. It's located in Ginza area where you can see high class stores. You can enjoy a magic show with alcoholic drinks and food at this bar. The magical performance is not only on the stage but also between the tables, surrounding the public. That is one of the reasons this bar is so popular. There is also popular seasonal events held. The bar has an extensive menu of food and drinks. Great entertainment bar, perfect for a wonderful night in Tokyo.
<< Read more detail about  about "Magic Bar 12ji
2.Shooting Bar EA

Source::flickr
GAINAX, a Japanese anime studio famous for productions such as EVANGELION
owns this bar. You can choose several types of airsoft guns and enjoy shooting at this bar. There are 3 shooting ranges with actual range up to 10 m. You also can enjoy variable foods and cocktails "Beretta"" Colt Python" named after guns. Off course the person who doesn't know about guns can also enjoy this bar. Let's go!
<< Read more detail about  Shooting Bar EA
3. vowz bar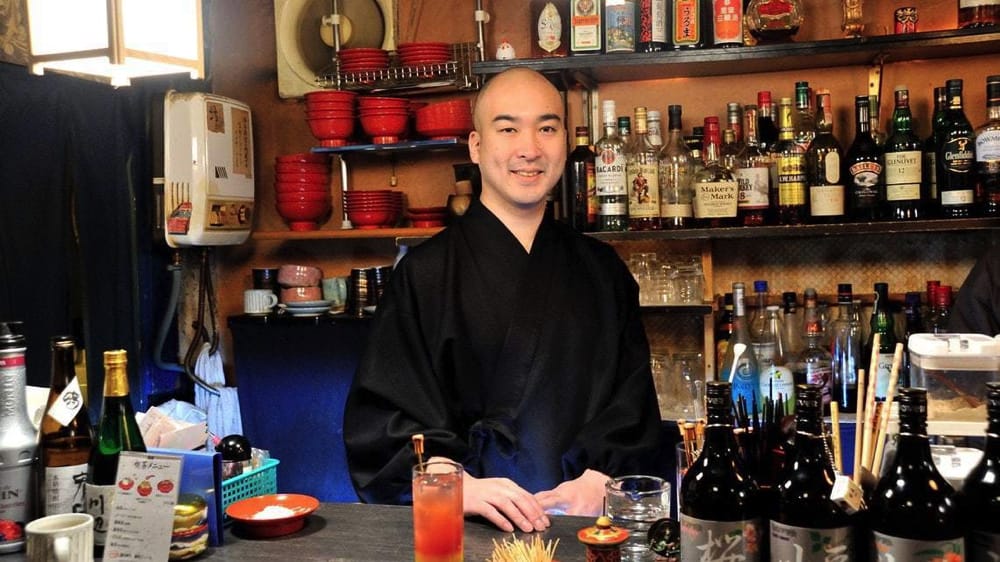 Source:Toyo Keizai
"VOWZ bar" is owned by real VOWS (Buddhist priests). Quite different and more interesting than other bars. The owner, the Buddhist priest opened this bar at Yotsuya in 2000. He wants everybody to feel Buddhism more closely. It looks like normal bar. Buddhist priests who usually work at a temple will serve you alcohol. This quite unique bar was featured in overseas media. So many tourists from foreign countries visit here. You can listen to Buddhist priests, read and hear a sutra, ask advice for the Buddhist priests and drink alcohol.
<< Read more detail about vowz bar
4.Planetarium BAR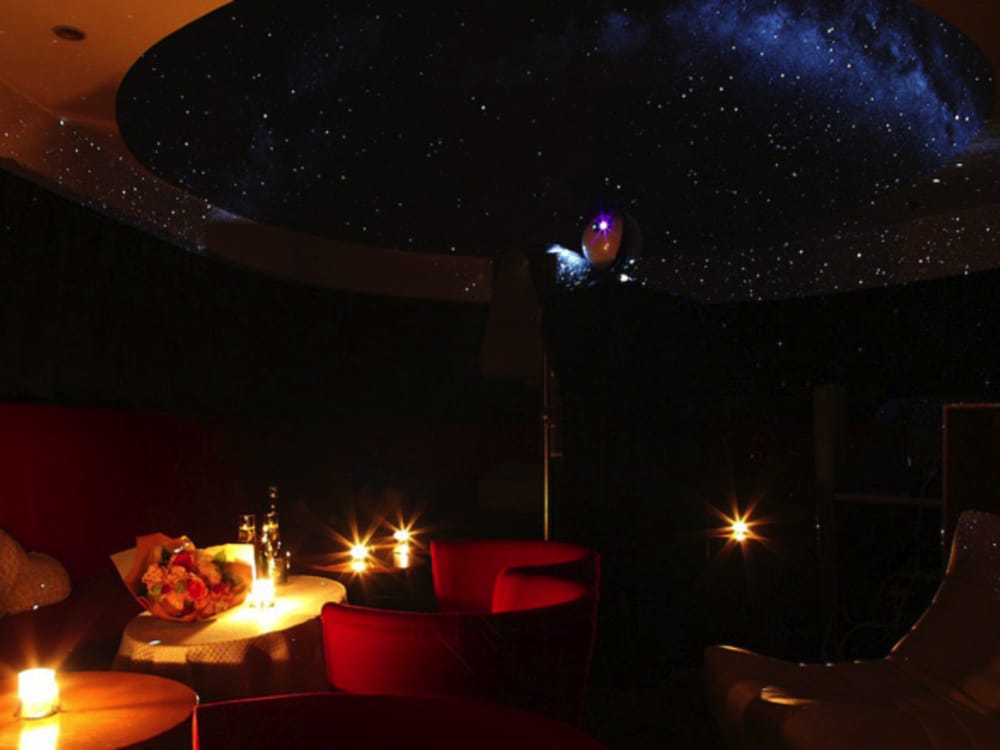 Source:All About
You can enjoy in a quiet luxury residential area, a full-scale planetarium of science museum class. With state-of-the-art projectors even you can see stars normally not visible. The number of stars is 5 million pieces. It must be top class of the world. If you request a date and time of your choice, that will reflect the starry sky at that
time. You also can watch the state-of-the-art VR planetarium. This planetarium is popular regardless of age and sex. A star that spreads throughout the bar, you can experience a dream like walking in the starry sky.
<< Read more detail about Planetarium BAR
5 Nakame table tennis lounge

Source:flickr
When you come here for the first time, you'll be not able to notice that this bar is table tennis themed "Nakame table tennis lounge". There is no large signboard. So just like one of the apartments. When you enter, you see big table – tennis table and sofa. The concept of this bar is have a wonderful time with your friends. So you feel a cozy atmosphere as if you stayed at your friend's house. It's a nice resting place for an adult after sightseeing.
<< Read more detail about  Nakame table tennis lounge
See also! Experience of "Hashigo zake" (bar crawl) in Shinjuku
"Kabukichō "&"Shinjuku Golden Gai". Shinjuku is one of famous bustling areas in Japan. Many people visit bar & izakaya at Shinjuku. The people are friendly. Shinjuku is a nice place for Tokyo Pub Crawl Tour also for travelers.