Ramen Noodle is now a famous cuisine representing Japan. Among all the competitive cities, Tokyo is a battleground for ramen. Ramen shops cannot survive with just good ramen. Only "excellent" ramen with hidden recipes by the locals can win. Ichiran and Ippudo Ramen are well-know and have been leading shops in Japan.However, Here in this city, our MagicalTrip local staff Ryo, who's been eating a total of over 200 ramen a year, will be introducing unknown best Ramen Restaurants in Tokyo.
Serving the Light Fish-Based Soup – Aoba Nakano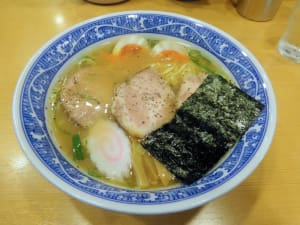 There is probably no one in Tokyo who does not know of Aoba. That is how famous and loved they are by the locals. There is only one type of soup, and it is a light soy sauce soup. It is simple but unforgettable once it is eaten.
**Ramen Aoba Nakano **
Open Hours
10:30 – 20:00 Everyday
Access
4 minute-walk from JR Nakano station [

(Map)

](https://goo.gl/maps/wMeEjccbQkJ2)
Recommend Menu
Tokusei Chu-ka Soba(特性中華そば)  900JPY
The King of Salt Ramen in Japan – Motenashi Kuroki Akihabara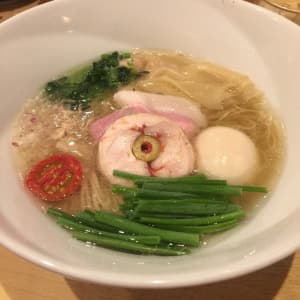 In the Akihabara area, which is an area in Tokyo with many ramen shops, Motenashi Kuroki serves the best ramen. Everyday, there is a long line of people in seek of the signature dish "Shio soba", but it is definitely worth the wait. Also, in Akihabara there is Akiba Fukurou, which took first place in the 2016 TripAdvisor Travelers's Choice. It is highly recommended going to both shops if you ever visit Akihabara!
Motenashi Kuroki Akihabara
Open Hours
11:30 – 15:00 / 18:00 – 21:00 (Closed on Sundays)
Access
7 minute-walk from JR Akihabara Station

[(Map)](https://goo.gl/maps/aiNvMeHz8sy)

Recommend Menu
Special Sio Soba(特性塩そば)
Cooking Excellent Ramen by Yourself with the Local Chef – YuCa's Ramen Cooking Class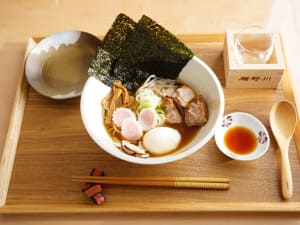 You can learn how to make ramen from a professional while enjoying the amazing ramen you made yourself. Since the ramen will be made from the soup, you can reproduce the same flavor at home. For those who want to enjoy excellent ramen even after returning home, come give it a try at YuCa's Ramen Cooking Class when visiting Tokyo! There are also several other Japanese cuisine lessons available. >Look here for specially selected Tokyo cooking lessons.
YuCa's  Cooking Class Tokyo – Ramen & Gyoza Cooking Class
Open Hours
10:30am – 13:00pm everyday
Access
North Gate of JR Tabata station

[(Map)](https://www.google.co.jp/maps/place/%E7%94%B0%E7%AB%AF%E9%A7%85/@35.7383697,139.7585503,17z/data=!3m1!4b1!4m5!3m4!1s0x60188dc29230686b:0x88d3096cc309a9b3!8m2!3d35.7383654!4d139.7607443)

Price per person
9,720JPY
"Yuzu-Based  Ramen Noodle – AFURI Roppongi
AFURI is famous for their yuzu salt ramen. They are the most popular ramen shop in Roppongi. Once you sip the soup, your nose will be filled with the scent of the yuzu. This becomes addicting. Please try visiting if you ever go to Roppongi!
Open Hours
11:00am – 9:00am
Access
3 minutes-walk from Roppongi station

[(Map)](https://goo.gl/maps/wqF5NsSCVwE2)

Recommend Menu
Uzu Sio Ramen (ゆず塩ラーメン) 880JPY
We will be looking forward you to come to Japan and enjoy Japanese Excellent Ramen Noodle. If you are interested in cooking experience to get recipes from locals, Check out our best cooking classes in Tokyo!
[Find more about Top Japanese Cooking Classes in Tokyo](https://www.magical-trip.com/spots/cooking-classes-in-tokyo)